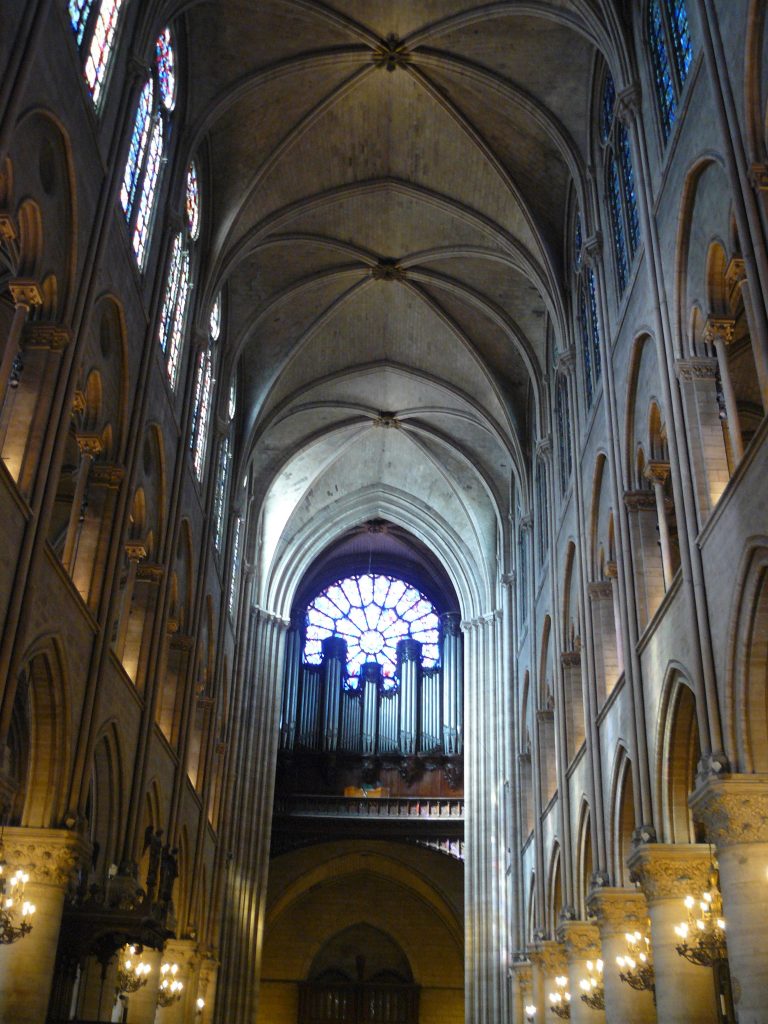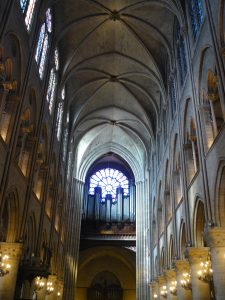 Can buildings cause us to behave in certain ways?
Think about how you feel/act when you enter a majestic cathedral -- Notre Dame, in Paris, for example.  The soaring ceilings, stone walls, beautiful stained glass, muted light are peaceful and inspiring.
No one yells or gets upset in these types of environments.
And what about the exterior? A study by Colin Ellard, a neuroscientist at the University of Waterloo, found that people's stress levels increased when they were walking past a boring building facade versus one that had more going on.
He further concluded that boredom can also generate stress, making the point of what that would do to people who work in "oppressively dull" environments every day.
Details Matter Most
According to architecture critic/instructor/author Sarah Williams Goldhagen, what matters to people most is not the exterior building form, but rather the interior details.  In her new book, "Welcome to Your World:  How the Built Environment Shapes Our Lives," Goldhagen explores the reasons why some places make us feel happy and others don't.
It's the notion of embodied cognition, or very simply, the scientific notion that the mind influences the body and the body influences the mind.
I haven't read Goldhagen's book yet but did read a fascinating interview with her that was recently published by CityLab. One of the things she said that struck me was this:
"Architects tend, particularly with parametric design, to emphasize overall aggregate form, and all the other stuff gets filled in later. And then, very often, it's value-engineered out. That's what's creating a lot of the impoverishment in the environment."
What Does This Mean for Healthcare Facility Design?
While the design of healthcare facilities has significantly improved in the past 25 years, there are still plenty of boring hospitals and clinics out there.
This means that a hospital with a plain facade may stress patients even before they enter. And staff members who work long shifts in environments that lack variety may also feel anxious or depressed.
This is all common sense, right?
Well, yes, but those making decisions about healthcare facility design always seem to need proof so they don't value-engineer out all the good stuff.  The research about embodied cognition can and should inform the evidence-based design process.
Just remember, as Winston Churchill said, "We shape our buildings, and afterwards our buildings shape us." Truer words were never spoken for healthcare facility design.
P.S. Please do me a favor -- if you liked this post and like this blog, please share it with others by sending them the link or posting it on your Twitter, LinkedIn, or Facebook. Also, don't forget to subscribe, so you'll get emails when new content is posted. Thanks!