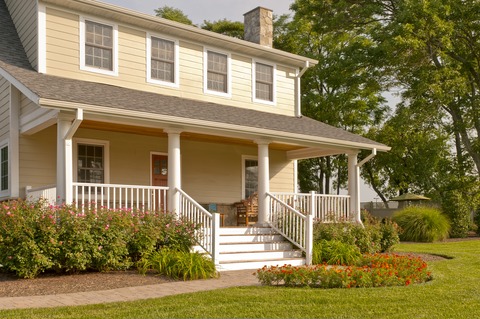 Did you know research shows that senior living communities that feel more like home are more likely to be selected by prospects than others?
I'm not sure we need research to come to that conclusion, but what's more interesting to me is what it means for senior living design.  What design elements, styles, and amenities can contribute to a sense of feeling like home?
This is what LCS, Spellman Brady & Company, and Zilner set out to discover when they conducted a qualitative research study in February 2014.
Kelley Hoffman, Vice President of Senior Living for Spellman Brady & Company, presented this research to those of us attending J+J Flooring Group's Senior Living Design Symposium in May. She also shared the white paper that was published last year with the study results (available as a SlideShare presentation on Spellman & Brady's website).
Senior Living Design Study Findings
I'm not going to go into the details about how the study was conducted, but basically participants in three groups (residents, prospects, adult children) compared representative design styles in typical senior living settings. Here are some common preferences:
Transitional styles resonated across all three groups, particularly in dining and lobby areas
Natural light and a view of the outdoors are key elements in making a space feel like home
Possessions make a space feel like home for adult children and prospects
Senior consumers notice colors, fabrics, textures, and decorative elements
The white paper nicely lays out and summarizes specific preferences for transitional design, traditional design, and contemporary design for lobbies, common spaces, corridors, dining areas, and skilled nursing.
Design Elements Matter
Their conclusion is that when making a senior living residence or community feel like home, design elements matter. And that prospects today are design-savvy and well-educated, drawn to "spaces that have natural light, a feeling of warmth, comfortable surroundings, and a sense of personal safety."
Granted, those target prospects are those with household incomes of $50,000 and above, but there's no reason that residential options for low-income seniors can't have some of the same qualities.
I've never thought that hospitals should feel like home. But certainly, the findings in this study could be applied to hospice and rehab care. Perhaps even to hospital lobbies, corridors, and common spaces.
Read my other post about Steve Moran's opening talk at J+J Flooring Group's Senior Living Design Symposium.
P.S.  Please do me a favor -- if you liked this post and like this blog, please share it with others by sending them the link and/or post it on your Twitter, LinkedIn, or Facebook, etc.  Also, don't forget to subscribe (left), so you'll get emails when new content is posted.  Thanks!