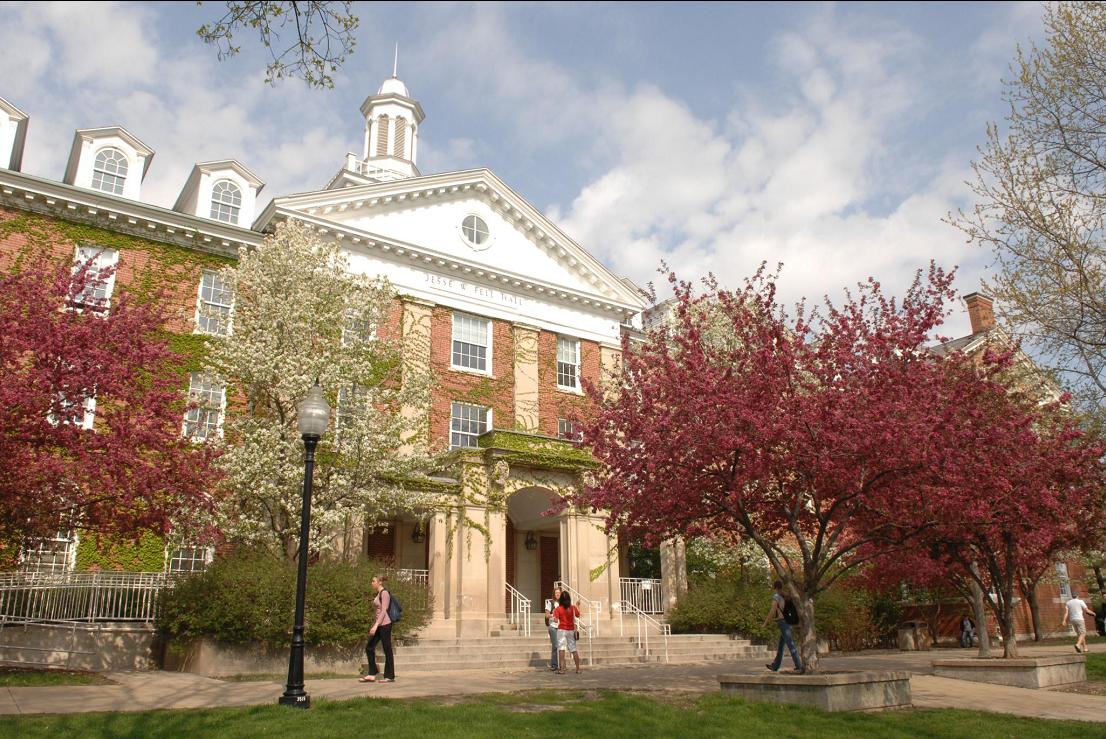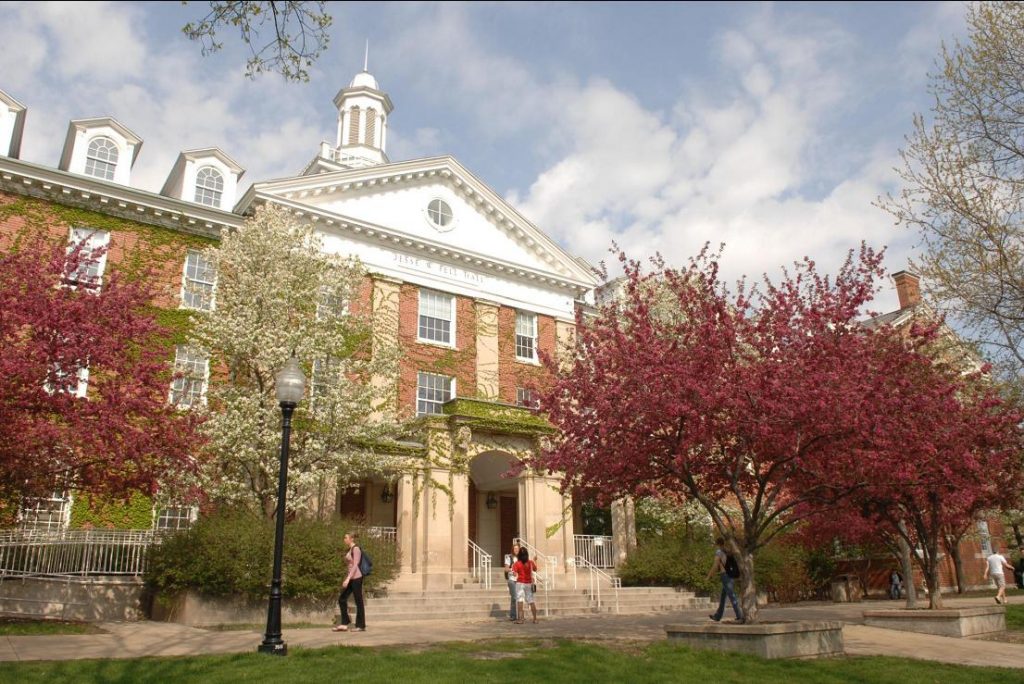 Active aging. Isn't that what all of us want to do if we're able? Baby Boomers especially — those of us who can afford it want to live in communities that offer more choices and support the active, mobile lifestyles we are used to.
And that may or may not be the places we're currently living in. It probably also won't be the retirement communities that our parents are living in. What then?
Last week, I participated in a Think Tank hosted by Gensler in its Los Angeles office to explore opportunities for intersecting senior living with academic campus life. The conference room was filled with experts way more smarter than me and we had a lively two hour discussion, which continued for some of us into dinner.
I'd really never thought very much about this idea before, but there's no doubt in my mind that living on or near college campuses can support active aging. For one thing, universities are generally walkable and all of them have fitness facilities. Many also have tennis courts, golf courses, bowling alleys, etc.
But the real win-win is the access to educational, cultural, and sporting events.
The other interesting thing is that all universities are in the housing business. According to Jeffrey Averill, FAIA, UCLA Campus Architect and Head of UCLA Capital Programs, engaging them to think about building and operating something other than student or faculty housing might be a challenge.
Unless of course, there is money to be made. And they have the land to build on.
Some in our group thought that community colleges might be a better fit for this model, but I'm not so sure. The appeal for alumni, faculty, and locals may not be as great, because generally these types of institutions don't have the same level of cultural and sporting events. Or campus facilities.
Victor Regnier, FAIA, Professor of Architecture and Gerontology at the University of Southern California, told us that there are 50-100 university-affiliated retirement programs in the U.S.  A few that are highly connected, with housing are:
Ruth Finkelstein, Assistant Professor of Health Policy and Management at Columbia University Mailman School of Public Health, pointed out that Columbia owns lots of housing on New York's West Side that is occupied by faculty. "Once you're a tenured professor, you're there for life," she said. "It's an untapped opportunity."
David Grunwald, President and CEO of Affordable Living for the Aging (ALA), shared that his organization has tried some programs to bring youth and older adults together, with moderate success. But, with the typical ALA resident living on $710 a month, he doubted whether a campus retirement community could serve that population.
I don't think it can, either.  The target resident for this type of community would definitely have to be alumni, faculty, and loyal locals in the middle to upper income brackets.
Finding a developer partner is also key. To me, the ideal settings are smaller, more rural universities. Perhaps big ones in rural areas with lots of land or buildings to re-purpose.  Like Illinois State University in Normal, IL, where I grew up (photo, above).
Or Texas A&M University, who, according to real estate and facilities expert Judy Frank, a consultant with Gensler and founder of Asset Strategies, is looking at this model. Frank also told us that Gonzaga University, a Catholic and Jesuit institution in Spokane, WA, has had an on campus retirement home for priests for many years.
Made me think that other small communities with only one thing going could embrace this model.  How about a retirement community near Lambeau Field in Green Bay, WI, for Packers fans? Except for the weather, it could work.
Here's another important question. Would an active living community on or near a college campus be a place where seniors could age in place, regardless of the level of care they need? Like a CCRC?
"In active living communities, the average age is 65," Regnier said. "In CCRCs, 80 is young."
Well, I know some pretty active 80-year olds, and I'm sure you do, too. People are living longer with chronic conditions, and access to care would be critical to the success of this type of model.
But what about those with dementia or who develop dementia after they've moved in to an active living community?  The numbers of people who are going to be living with some type of dementia are going to triple in the next 35 years, so this is not something that can be ignored.
Interesting things to ponder, don't you think? Thanks, Gensler, for starting the conversation. Look for more posts on this topic on the Gensler blog.
P.S.  Please do me a favor -- if you liked this post and like this blog, please share it with others by sending them the link and/or post it on your Twitter, LinkedIn, or Facebook, etc.  Also, don't forget to subscribe, so you'll get emails when new content is posted.  Thanks!