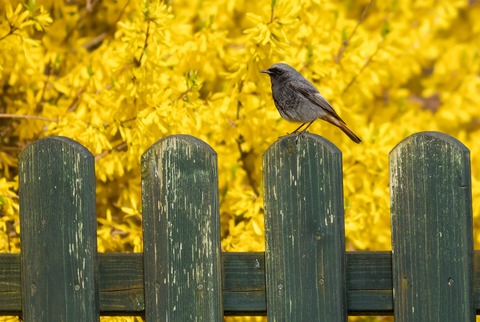 If you're like me, despite the fact that you're fully vaccinated, you may not be sure you're ready to go back to large in-person conferences just quite yet.
But if you're like me, you registered for the Healthcare Design Expo and Conference in Cleveland anyway and booked a hotel room knowing that you could cancel if Covid cases continue to spike.
And, if you're like me, you're really tired of virtual conferences and Zoom calls and want to see your industry friends and colleagues in person. So, if you are up for it, here's some reasons to attend HCD21 and what to expect:
1. Networking
Prior to Covid it was the healthcare design industry's biggest conference, with 4,000+ attendees and 200+ exhibitors. Expect less than half the number of attendees this year.  So not everyone will be there. But a lot of people you know -- and a lot you don't know -- will be.
2. Learning
More than 100 educational sessions in 12 different tracks round out this year's program. There's also six pre-conference workshops. Plus, you can earn a bunch of AIA, EDAC, IDCEC, and NIHD continuing education credits.
3. Facility Tours
Five of the area's best acute and ambulatory care facilities are on the Saturday schedule — including two tours of the world-famous Cleveland Clinic and one of its satellite hospitals. Make sure you pre-register, though, as tours sell-out.
4. Professional Contacts
Nine professional associations and nonprofit organizations are holding events at the conference, including AAHID, ACHA, AIA/AAH, AMFP, CHD, and NIHD. Go here to see when and where you can connect with fellow members or supporters.
6. Credential Exam Prep
Wanting to get a credential, but don't know where to start? There are sessions to help you study for the ACHA and CHID exams.
7. Exhibits
Nowhere else will you see all the latest and greatest in products and services that support the design of hospitals and clinical environments in one place.
8. Interactives
These are small-group sessions where you can chat with others and dig deeper into issues.  All talk — no PowerPoint.
9. Conference City
While Cleveland may not be one of the top destination cities in the U.S., if you need a break from conferencing, there are plenty of things to see, do, and eat, including:
10. Changemaker Keynote
This year's Changemaker Award winner George Tingwald, M.D., AIA, ACHA, Director of Medical Planning at Stanford University Medical Center, Stanford, Calif., takes the stage Monday to share his story.
George is both a doctor and an architect who has spent most of his career planning and designing healthcare facilities. It will be interesting to hear how he got to where he is and the challenges he sees ahead.
Reasons Not To Attend the Healthcare Design Conference
While Covid cases seem to be trending down right now, it still feels like we're not out of the woods yet.
The safety guidelines that HCD organizers sent to me haven't been updated since June, which is a bit concerning. Attendees who are not fully vaccinated are required to wear masks at all times and practice physical distancing. Those who are fully vaccinated are encouraged to do the same.
I'm not sure how easy it will be to do this or how conference organizers are going to enforce a mask mandate for non-vaxers.
Also, many companies/organizations are restricting travel and not willing to pay the travel and registration costs of attending a four-day conference, which I estimate to be about $2,000 per person if you got the early-bird rate.
For some, it's an easy decision to make.
If you're registered and still on the fence like me, full refund registration cancellations must be made by Saturday, October 2. So it will be decision time soon.
Are you going to HCD?  Take my short poll.
P.S.  Please do me a favor -- if you liked this post and like this blog, please share it with others by sending them the link and/or post it on your Twitter, LinkedIn, or Facebook, etc.  Also, don't forget to subscribe, so you'll get emails when new content is posted.  Thanks!