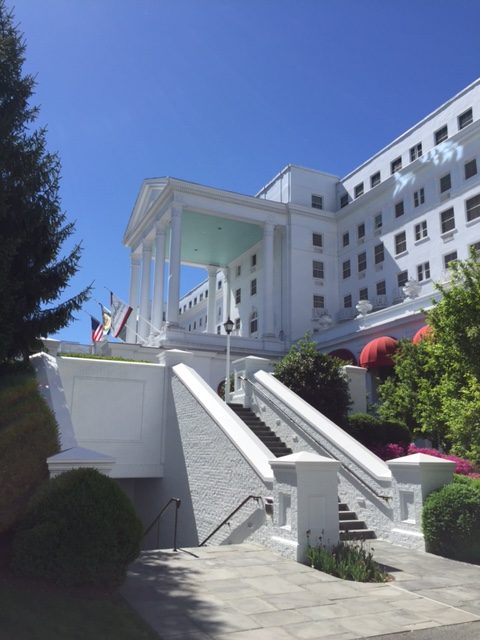 I recently returned from a road trip from Illinois to White Sulphur Springs, W.Va., with my 83-year old father who got a check-up at the health clinic at The Greenbrier.
And although I wasn't the patient, it was my first experience as a medical tourist.
One of America's oldest and most venerable luxury resorts, The Greenbrier's history goes back to 1830s when summer cottages were constructed for people to stay in while they took in the mineral waters to restore their health. It soon became a place where the nation's most powerful and influential families gathered.
Perhaps an early type of medical tourism?
A hotel was constructed on the property in 1858, which later served as military headquarters and a hospital during the Civil War.  In 1910, the Chesapeake and Ohio Railway purchased the resort and began a major expansion, eventually removing the original hotel and doubling the number of guest rooms to 500.
Here's where hospitality and healthcare design begin to converge.
During World War II, the U.S. Army purchased and converted the hotel into a 2,000-bed hospital known as Ashford General Hospital.  From 1942-1946, more than 24,000 soldiers were admitted and treated at the surgical and rehabilitation center.
The Chesapeake and Ohio Railway reacquired the hotel and reopened it in 1948 after an extensive interior design renovation by celebrated New York designer Dorothy Draper.
If These Walls Could Talk
But perhaps the most fascinating part of The Greenbrier's history, though, is its secret bunker that was built in the 1950s in conjunction with an above-ground addition to the hotel. It was to be occupied by the U.S. Senate and Congress in the event of a nuclear war.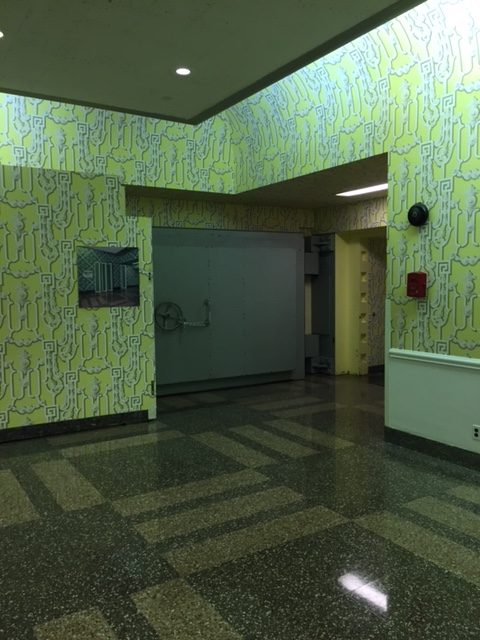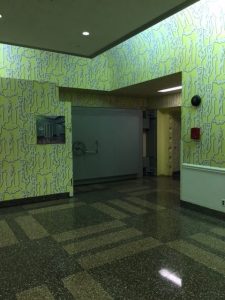 For 30 years, hotel staff kept the bunker stocked with supplies and food. A 25-ton blast door led to 18 dormitories that could accommodate 1,100 people, several decontamination chambers, cafeteria, pharmacy, 12-bed clinic, meeting rooms for the House and Senate, power plant with purification equipment, three 25,000-gallon water storage tanks, three 14,000-gallon diesel fuel storage tanks, and a communications area that included a TV production studio and audio recording booths. None of it was ever used.
Parts of the bunker were used as exhibit and meeting space for trade shows, with the blast door concealed behind a secret sliding wall. But, very few people knew the bunker was there. In fact, the hotel staff couldn't even tell their families about it.
The end of the Cold War and exposure by the Washington Post of the secret bunker led to it being decommissioned in 1992.
What if Dorothy Draper Designed a Clinic?
Physicians who worked at the old Ashford General Hospital founded the health clinic, which is located in the wing above the bunker. It opened as an executive health facility in 1948. In 1971, it began operating independently from the hotel.
But it's still very much branded and connected to the hotel. Guests walk from their Dorothy Draper-inspired designed rooms on the fifth floor through doors that lead right into the clinic.
Now maybe it's a stretch to classify The Greenbrier Clinic as medical tourism, which is typically characterized by traveling abroad to get lower-cost treatment. It isn't cheap to get a check-up there. Or stay at the resort.
So let's just call it a destination medical center -- something the Mayo Clinic is trying to create in Rochester, only on a much larger scale. It's a brilliant idea, really, and doesn't just have to be for the wealthy. Welcome to the new age of "experience healthcare."
One final thought -- if a hotel can be transformed into a hospital and back into a hotel again, what does that say about repurposing old healthcare facilities?
More About The Greenbrier Resort
P.S. Please do me a favor -- if you liked this post and like this blog, please share it with others by sending them the link and/or post it on your Twitter, LinkedIn, or Facebook, etc. Also, don't forget to subscribe so you'll get emails when new content is posted. Thanks!