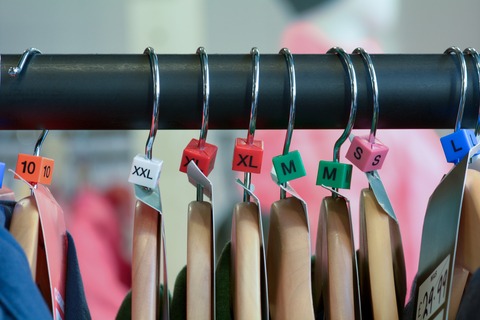 Is there anything you can think of where one size fits all? Certainly not in clothing or footwear. Not in sports equipment or eyewear. Not in wedding rings or activity trackers.
Then why are we designing one size fits all patient rooms in hospitals?
A Story
My 82-year old mother, who has dementia, was hospitalized this past week for a chronic condition that flares up every once and a while. When I got to the hospital the second day, she was sitting in the room's patient chair.
Except that this particular chair was a bariatric sized patient chair. My 5'2" mother's feet didn't even touch the ground.
Completely mobile, Mom had difficulty moving herself back in the chair to raise the footrest and sit in a reclining position. Once in that position, she didn't look comfortable, because her back wasn't being supported by the chair.
Maybe that's part of the reason she kept wanting to get out of the chair to go to the bathroom. And every time my mother did that, my father and I had to call the nurse, who then had to help Mom get out of the chair.
The hospital my mother was in is part of a large, well-respected healthcare system in Illinois. But, the unit she was on probably hadn't been renovated in more than 10 years. There was a tiny flat screen television on the wall that you could barely see from the bed or chair, and no artwork.
Most likely, a designer or the facility management team had chosen that bariatric chair based on information about increasing obesity rates.
Not once during the six hours I was with my mother in the hospital, did any of the nurses observe that my mother was uncomfortable in the chair. That it didn't fit her petite frame.
Maybe they did, but chose to ignore it.  Or, they are so used to the chair that they are immune to its design flaws.
How do hospital administrators get past that inertia in their attempts to improve the patient experience? Susan E. Mazer's blog post this week has some ideas about that.
Not Just the Chair
Most hospital beds are designed as one size fits all. But they have features that allow you to adjust the height and incline of the bed. Not ideal for every body type, but better than nothing.
Also, one size fits all doesn't work in patient room bathrooms. My mother's feet did not touch the floor when she sat on the toilet either.
How about if hospitals offered patients their choice of chair when they are admitted? So that if there is a bariatric chair in your room and you're not obese, you have the option of getting another chair.
Wouldn't that not only make it easier on patients, but also the staff?
Or how about designing a bariatric patient chair that has accessories, like extra cushions for the back and side, to support smaller patients' bodies? Has anybody done this?
Okay, I can hear all you designers and facility managers thinking, "That would be a storage and cleaning nightmare." So, operationally, these ideas may be impractical for patient rooms.
But let's be more creative about this. One size fits all patient rooms just don't work in hospitals anymore. What do you think?
P.S.  Please do me a favor -- if you liked this post and like this blog, please share it with others by sending them the link and/or post it on your Twitter, LinkedIn, or Facebook, etc.  Also, don't forget to subscribe, so you'll get emails when new content is posted.  Thanks!