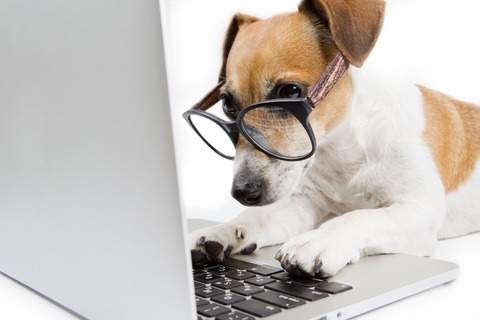 In case you haven't noticed, content marketing is still a big deal.
The Content Marketing Institute defines content marketing as a "marketing technique of creating and distributing relevant and valuable content to attract, acquire, and engage a clearly defined and understood target audience – with the objective of driving profitable customer action."
Every day, someone is delivering relevant and valuable content to my inbox. Yours, too, I bet.
Content Consumption Strategy
But who has time to read all of this content? We're all too busy attending meetings, working on projects, traveling, responding to emails, and looking at our phones.
My strategy is to immediately delete the emails with links to documents or articles that I don't think I'll ever read. I save reports, papers, presentations, etc. that I've downloaded into a "To Read" folder on my computer desktop.
Right now, there are 31 PDFs in that folder, most of which I've never opened, much less read. But I have organized them into categories: aging, health, healthcare design, marketing, patient experience, and urban design.
4 Free Content Resources of Note
As I browsed through that folder again, four new content resources relevant to healthcare design caught my eye. While you may not have time (or patience) to read them, there are interesting insights in all of them.
Here they are, in no particular order:
Healing Environment Design Guidelines:  Published in September 2016 by the U.S. Department of Veteran's Affairs, this 216-page document establishes a holistic healing environment framework to deliver safe, effective, and efficient healthcare to Veterans. Not only does it outline healing environment principles, but also shows how to apply them in VA spaces.  >>>Download
Evidence-Based Design in Practice 2020:  The Center for Health Design's annual EDAC Advocate brochure published this fall features the 2019 Touchstone Award Winners, plus nine projects from EDAC Champion and Advocate Firms.  This 25-page booklet is a quick reference for how designers are using the evidence-based design process in their projects. >>>Download
Age-Forward Cities for 2030: A 65-page report published in 2019 by the Milken Institute Center for the Future of Aging that explores how to build cities and communities that are vibrant, inclusive places to live for all ages. Includes case studies of cities that are addressing age-forward economic development, age-inclusive design, and resilient networks for healthy aging. >>>Download
The State of Patient Experience 2019 - A Call to Action for the Future of Human Experience: Beryl Institute's annual survey of 1,000+ healthcare professionals in 34 countries is now in it's fifth year. Some interesting tidbits from this 40-page report are:  79% identify the patient experience as their organization's top priority in the next three years; 74% percent also believe that environment and hospitality influence patient experience outcomes to a great extent. >>>Download.
P.S. Please do me a favor -- if you liked this post and like this blog, please share it with others by sending them the link or posting it on your Twitter, LinkedIn, or Facebook. Also, don't forget to subscribe, so you'll get emails when new content is posted. Thanks!