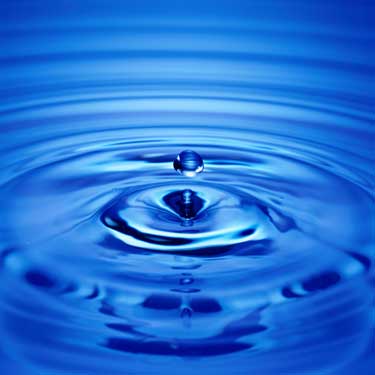 Have you heard much about the Pebble Project initiative lately? Except for email notices about Pebble in Practice workshops, I haven't.
Back in 2000, The Center for Health Design (CHD) launched the Pebble Project to create a "ripple effect" in the industry by engaging providers who were building new projects to commit to researching and documenting the outcomes of their results. The evidence-based design process had yet to be formally defined, so early participants like Bronson Methodist Hospital and Clarian Methodist Hospital were paving the way for others.
Since then, more than 80 healthcare providers, vendors, and design firms have participated in the Pebble Project. Many have designed and built new buildings and documented and shared their outcomes.
WellStar Paulding Hospital, Palomar Pomerado Medical Center, Ann & Robert H. Lurie Children's Hospital, University of Princeton Medical Center at Plainsboro, Laguna Honda Hospital & Rehabilitation Center, Dublin Methodist Hospital, Peace Health Sacred Heart Medical Center at Riverbend are some of the outstanding projects to have been influenced by the Pebble Project.
Creating a community where providers, vendors, and design firms could share and learn from each other in small group settings has been the biggest value of the Pebble Project.  But times have changed, and I wonder if the Pebble Project is still relevant?
I'd like to think so. Because we do still need to add to the body of research that links the design of the built environment to outcomes.
Yet, these days, many design firms employ researchers. And, many in the field are using the evidence-based design process defined by the EDAC certification program. Still, it's the sharing and learning from each other that makes Pebble unique.
A few years ago, CHD re-tooled the Pebble Project, offering participants the ability to engage in a variety of ways, depending on where they are in their project lifecycle.  CHD's Director of Research Ellen Taylor recently gave me an update on what some of the current Pebbles are working on.  Here's the "Reader's Digest" version:
Many of these studies are scheduled to be published in peer-reviewed journals and industry trade magazines. So far, those have been the primary communications vehicles for Pebble activities.  In this day and age of content marketing, there's an opportunity for so much more.
P.S.  Please do me a favor -- if you liked this post and like this blog, please share it with others by sending them the link and/or post it on your Twitter, LinkedIn, or Facebook, etc.  Also, don't forget to subscribe, so you'll get emails when new content is posted.  Thanks!