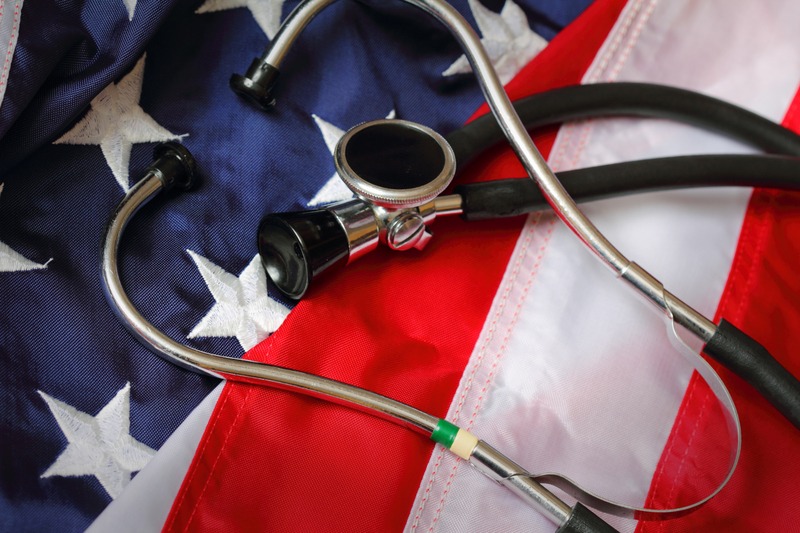 Now that we're smack dab in the middle of the primary elections in the U.S., it's time to talk about politics and healthcare design.
If elected, Donald J. Trump vows to repeal Obamacare. Other GOP candidates vow the same. Hillary Clinton says she'll build on its failures. Bernie Sanders wants universal healthcare.
But I think that whoever gets elected President of the United States this November won't do much to shift or change Obamacare's impact on healthcare design.
That train has already left the station.
Alternative Delivery Models
Even before the Affordable Care Act (ACA) was passed in March 2010, healthcare providers were looking at developing alternative delivery models, like home care, retail clinics, outpatient surgery centers, ambulatory care clinics, and virtual care clinics.
In his chapter on "Politics and Healthcare" for the book Modern Clinic Design: Strategies in an Era of Change, HGA's Douglas Whiteaker, AIA, offers a concise overview of the ACA and an analysis of the resulting changes in the healthcare industry, including:
Increase in number of insured
More integration of healthcare services, including complementary medicine
Colocation and consolidation of healthcare practices/organizations
Each of these has an impact on how healthcare facilities are designed and where they are built. Moving forward, Whiteaker thinks that healthcare organizations will continue to form new alliances to improve utilization and figure out how to use "excess capacity on hospital campuses more flexibly." Other things he cites:
Increased recognition of the connection between the mind and body
Improved coordination of care due to widespread adoption of electronic health records systems
Shift from diagnosis to health prevention and maintenance, facilitated partly by technology
Increased number of people needing long-term care
Globalization of healthcare
Politics and Healthcare
If you read the rest of Whiteaker's chapter, you'll get a good overview of how U.S. politics has influenced healthcare (and healthcare design) since the 1636, when the Pilgrims voted to care for disabled soldiers. He also presents a compelling history of medical advances that changed how care was delivered.
We've come along way since the 1600s. And changes in medicine don't always come fast. After all, it took the medical establishment more than three centuries to accept germ theory after it was introduced. But, the next big thing for healthcare design may not be a politician.
P.S.  Please do me a favor -- if you liked this post and like this blog, please share it with others by sending them the link and/or post it on your Twitter, LinkedIn, or Facebook, etc.  Also, don't forget to subscribe, so you'll get emails when new content is posted.  Thanks!