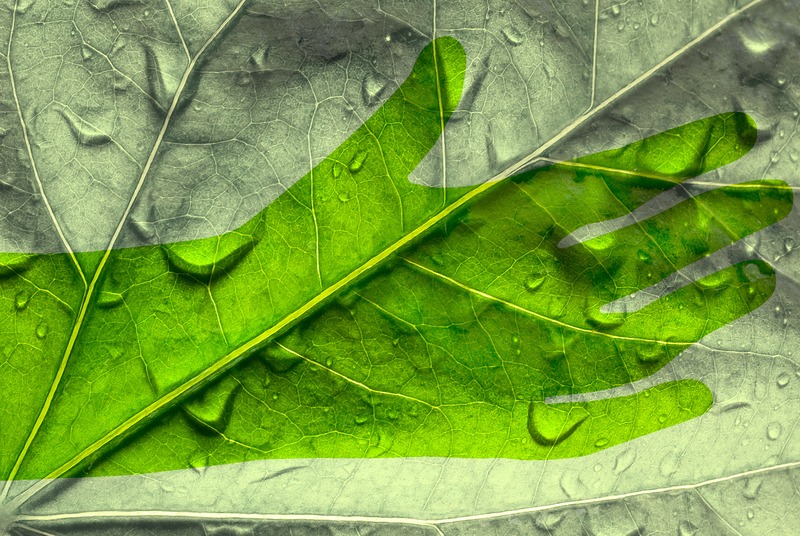 Has your organization taken a pledge to protect the health of people and the planet? To do no harm by creating buildings and interior environments that have a smaller carbon footprint, use less energy, have cleaner air, and do not contain toxic chemicals?
Many hospitals and health systems as well as architecture and design firms have taken pledges. But many have not.
Why not?
Probably because it takes a lot of time and resources to commit to doing all these things. However, there's a lot of data and case studies that have proven the ROI of making different decisions about carbon emissions, energy, air quality, and toxic chemicals (for more on this, check out Robin Guenther and Gail Vittori's book, "Sustainable Healthcare Architecture").
Of course, just because your organization takes a pledge doesn't necessarily mean you'll do it. Or be able to measure if you've done it.
Individual vs. Organization Pledges
And why aren't there individual pledges?
Robin Guenther told me recently it's because it's hard for individuals alone to make a difference. Change usually happens when organizations get behind a cause.
Plus, if an architect or interior designer is committed to sustainable design, do they need to take a pledge to make it part of their practice? If their firm or client takes a pledge, it is much more impactful.
Health Care Climate Challenge Leadership Pledge
In healthcare, there is only one pledge that I know of, and it's for hospitals and health systems. Launched at the 2015 Paris Climate Conference by Health Care Without Harm (HCWH), the Health Care Climate Challenge includes a leadership pledge to meet the challenge posed by climate change by reducing their carbon footprint, preparing for climate impacts, and leading the way to a low-carbon future.
The Health Care Climate Challenge has over 300 participants representing the interests of more than 22,000 hospitals and health centers in 37 countries.
To help hospitals and health systems meet the challenge HCWH recently released a comprehensive "Global Road Map for Health Care Decarbonization." It has recommended interventions for implementing seven high-impact actions, including strategies for facilities and operations.
There are a few references to materials and products, but nothing specific to materials and products for interiors or their embodied carbon footprint, which is disappointing.
2030 Challenge Commitment Letter
The American Institute of Architects (AIA) took the lead in the built environment in 2006 by issuing a 2030 Challenge to the global architecture and building community to prioritize energy performance and for all new buildings, developments, and major renovations to be carbon-neutral by 2030. While not sector-specific, over 400 A/E/P firms have signed 2030 Commitment Letter, with firms all over the country tracking and reporting projects since 2010.
Architecture & Design Materials Pledge
In 2020, AIA's Architecture & Design Materials Pledge expanded the 2030 Commitment to products and finishes. It's hard to determine how many firms have taken the pledge, but a collaborative partner in this effort is mindfulMaterials (which also promotes sector-specific materials commitments for owners, contractors, and manufacturers).
AIA also appears to have a collaborative relationship with the International Living Future Institute's (ILFI) Living Product 50 (LP50) initiative. There is a letter on its website that contains similar wording as the AIA pledge from design firms to 50 manufacturers who make up the LP50 group. It has 56 A/E firms as signatories.
Healthy Interiors Goal
Practice Greenhealth (PGH), a membership organization that sprung from some of HCWH's efforts, provides information, tools, data, resources, and expert technical support on sustainability initiatives that help hospitals and health systems meet their health, financial, and community goals. It does not have a formal pledge.
But it does outline many goals, including a Healthy Interiors goal, which states that "30% of the annual volume of furnishings and furniture purchases (based on cost) eliminate the use of formaldehyde, per and poly-fluorinated compounds (PFAS), polyvinyl chloride (PVC), antimicrobials, and flame retardants."
Gensler Cities Climate Challenge
Gensler Cities Climate Challenge (GC3) is the firm's commitment to achieving carbon neutrality in all its work within a decade. It is a rallying cry to the design industry, the firm's clients, and colleagues.
GC3 is focused on minimizing two primary sources: emissions related to using buildings (operating carbon) and those related to making buildings (embodied carbon). I assume this includes the embodied carbon impact of interior materials and products, but GC3 seems to focus more on the building envelope and operating systems.
Since Gensler is the number one firm in Interior Design's annual rankings (employing more than 2,600 interior designers worldwide), this would be unfortunate if it was true.
Other Initiatives
Surprisingly, neither the American Society of Interior Designers (ASID) nor the International Interior Design Association (IIDA) appears to have sustainability pledges or initiatives, although ASID promotes becoming a WELL Accredited Professional to its members.
Given that the embodied carbon footprint of interior spaces is likely responsible for emissions equal to or greater than that of the building envelope, ASID and IIDA should take more of a leadership role in promoting sustainable interior design practices.
What do you think? Has your organization or firm taken one of these pledges or participated in any of these initiatives?  Or taken another pledge? Why or why not?
Share your thoughts in the comments box below or email me.
P.S. Please do me a favor -- if you liked this post and like this blog, please share it with others by sending them the link or posting it on your Twitter, LinkedIn, or Facebook. Also, don't forget to subscribe, so you'll get emails when new content is posted. Thanks!