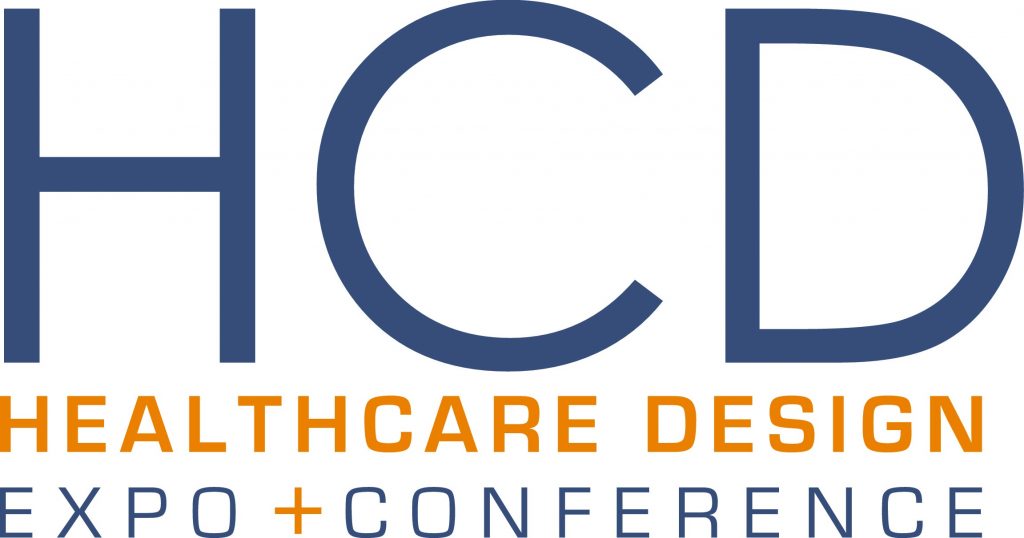 Are you going to the Healthcare Design Conference in Arizona next month?
Have you registered for the conference sessions you want to attend yet? With more than 160 sessions to choose from, that's a daunting task.
And that doesn't include workshops and tours, keynotes, and vendor presentations in the exhibit hall.
Of course, you don't really need to register for the Healthcare Design conference sessions, but it does help the conference organizers make sure there are enough chairs for everyone. Which doesn't always work, because people skip sessions they intended to go to, change their minds and go to other sessions, or session-hop.
How do you pick just one session per time slot?
If you're going for CEUs, that may influence your choice. Or like me, you may be drawn to certain speakers or topics.
Here are my picks, with more than one option for some time slots:
Sunday, November 11
9:30 - 10:30 a.m.
E01: Psychiatric Ward Design Can Reduce Aggressive Behavior
This presentation describes a design theory tested in a hospital in Sweden that aggression in psychiatric facilities can be reduced by designing the physical environment with several evidence-grounded stress-reducing features. Who wouldn't want to hear the latest from Roger Ulrich?   More>>
E02: The Incredible Shrinking Hospital: Down-sizing of Plus-sized Medical Facilities (part of The Hospital ICONs series)
These ICONs case studies share lessons learned from new and emerging examples of care delivery, including microhospitals, virtual care centers, and innovative clinical care models that are more nimble, cost and operationally efficient, and respond more directly to patient expectations. Always entertaining and informative.  More>>
10:45 - 11:45 a.m.
E18: The Shirley Ryan AbilityLab: A Living Lab for Translational Health
Members of the project team describe how the Shirley Ryan AbilityLab redefines the term "innovation," transforming the way science and care coexist. They'll also explain the design philosophy and ideas behind this translational research hospital -- a first of its kind. This award-winning project won't disappoint. More>>
1:45 - 2:45 p.m.
E23: Let's Get Real: Trends and Directives That Don't Really Work
Four AAHID-credentialed healthcare interior design owner representatives (immersed within regionally and nationally ranked healthcare provider organizations) share what they think isn't working, such as the often-repeated "hospitality trends" in healthcare design, as well as product failures and unrealistic promises that often can't be supported. This could be lively.  More>>
3 - 4 p.m.
E38: Architects as Fundraisers: How Design Teams Can Support Philanthropic Efforts
Fundraising is not what architects and designers typically do, yet the facility design plays a part in the effort to attract donors. Using the Ridley-Tree Cancer Center as a case study, presentors show how to expand the role of the design team on a project so that facilities get built with enough funding and community support. The marketer in me loves this. More>>
Monday, November 12
9:45 - 10:45 a.m.
E41: Reducing Patient Falls: Top Five Physical Design Factors Warranting Attention
Which physical design factors should be accorded priority attention to reduce patient falls? This session presents the top five factors identified in an experimental study, funded over two phases by the National Patient Safety Foundation and the Agency for Healthcare Research and Quality. This research should be part of every design professional's toolbox.  More>>
E42: Research Matters: 10 Picks for the Year
To apply evidence-based design, you have to know what the best available evidence is. In this rapid-fire session, experts from The Center for Health Design present their version of visual abstracts for 10 articles of the past year, discussing what we've learned and what we still need to know. If you're overwhelmed by research, this session is for you. More>>
3:30 - 4:30 p.m.
E57: Investing in the Future: Delivering on a Vision
This case study outlines the design process between TriArc Architecture and Design and Adelante Healthcare for Adelante's most recent multidisciplinary health center -- including tracking evidence-based design concepts in existing facilities, examining what was working and what wasn't, and creating a new standard. This project is also one of the tours. More>>
4:45 - 5:45 p.m.
E65: 2018 Update: Virtual MEDCEN in the U.S. Army Medical Command
This session provides an update to one of the most significant trends of healthcare support during a military conflict—the value of virtual health (VH). Army Medicine is a recognized leader in VH with services spanning 18 time zones, 30 countries and territories, and over 30 clinical specialties. Many think this is the future of rural healthcare. More>>
E70: Branding: Powerful Secrets to Win Consumer Hearts and Minds
There are plenty of lessons learned from retail and financial industries that health system teams can apply to build their brands. A national brand expert shows the ins and outs of a consumer-centric approach, and how to get the critical players in every location on the same page, regardless of their department or job function. In the era of choice, this is really important stuff. More>>
Tuesday, November 13
8:15 – 9:15 a.m.
E75: Sustainable Solutions for Inpatient Rooms: The Use of an Adaptive Material to Enhance Daylight Penetration
Presenters share the collaborative work between The Royal Medical Services and design researchers to improve the design and renovation of inpatient units in the King Hussein Medical Centre-Jordan, by developing evidence- and sustainability-based design principles for designing façade structures of inpatient rooms. Product innovation is a good thing. More>>
9:30 - 10:30 a.m.
E82: Microhospitals 2.0: What's Changed from a Regulatory and Planning Perspective
Microhospitals have become a popular alternative in many areas of the country, particularly as a market growth and value strategy. This session shares experiences with planning microhospitals, discusses key operational areas, and illustrates clinical innovations that support this model. The fuss has died down about microhospitals, are they now mainstream? More>>
E86: Safe EDs through Innovative Design, Technologies, and Staffing Considerations
Violence against caregivers is increasing in emergency departments (EDs) across the U.S. and around the world. This presentation considers how operations, security staff, technology, and architecture can deliver save design solutions. Really important topic. More>>
1:15 - 2:15 p.m.
E91: Leveraging Virtual Reality to Support Objective User Evaluations
Virtual reality (VR) has become an increasingly popular method for designers to convey multiple design options and elicit subjective end-user feedback. This session discusses a study that demonstrates how structured subjective and objective (using the VR platform) methods can be effectively used to compare characteristics of different design options and identify a high-performing prototype and design features. I'm curious about anything VR. More>>
E96: Fixing the ED: A New Model for the Low-Acuity Patient
Case study of an innovative low-acuity bay concept developed for the front end of the ED at Johns Hopkins Hospital (JHH). Presenters explain how this new plan increases staff efficiency, enhances staff and visitor safety, improves the patient and caregiver experience, and provides JHH the needed flexibility to adapt to future changes in its operational model. An emerging trend for sure. More>>
E97: Discovered in Translation: Adapting Innovations in International Markets to U.S. Projects
Through presentation and case studies, presenters navigate the seemingly vast cultural divide between U.S. and international projects. They also share how the common goal of improving outcomes and ensuring the integrity of North American best practice can still allow for the discovery of surprising innovations often found in uncommon healthcare markets. Hopefully some new ideas here. More>>
2:30 - 3:30 p.m.
E101: Measuring Performance in Patient Room Design: A Study of Strategies and Outcomes
This session is designed as a visually immersive and data-oriented presentation of a two-year study that investigates the performance of design innovations used in the design of new single-occupancy patient rooms. Presenters share the research process undertaken as a collaboration between BJC Healthcare, the School of Architecture at Washington University in St. Louis, and HOK. Patient rooms aren't going away, so we need to keep improving them.  More>>
E105: Low Energy to Net Zero: A New Normal
A new generation of healthcare buildings are demonstrating that a future of low energy use can be a cost-effective reality today. This session shares the inside stories and lessons learned from recent project case studies from their architecture and engineering team sustainability leaders. One of the few sessions at the conference on sustainability. More>>
One More
I'd be remiss if I didn't let you know about my own session with Tama Duffy Day of Gensler on Sunday at 10:45 a.m.  Please join us for I04: "Patient Experience: The 'X' Factor of Design."
Using insights gained from a multiyear research effort by Gensler to identify and quantify the factors of design that impact the human experience, as well as other industry sources, Tama and I dig deeper to explore a trend discussed at my standing-room-only interactive at last year's conference. Come prepared to share your own thoughts and ask questions of the group.
P.S. Please do me a favor -- if you liked this post and like this blog, please share it with others by sending them the link or posting it on your Twitter, LinkedIn, or Facebook. Also, don't forget to subscribe, so you'll get emails when new content is posted. Thanks!