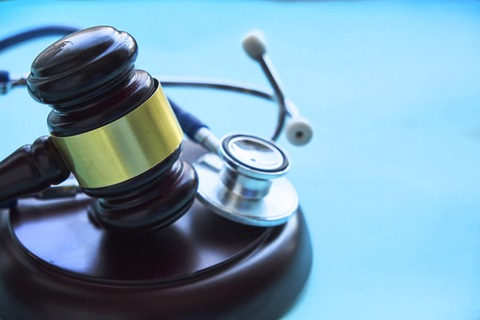 I haven't thought about deaths from medical errors for a while. And then I read an article about it by ASU law professor Michael J. Saks published on The Conversation this week.
In case you didn't know, The Conversation is an "explanatory journalism" website that publishes news stories written by academic experts and researchers. Curated by professional editors, it offers informed commentary and debate on the issues affecting our world. I highly recommend it.
But back to medical errors.
Third Leading Cause of Death
Studies estimate that about 200,000 to 400,000 people in the U.S. die from medical errors every year. They are the third leading cause of death, behind heart disease and cancer.
And while Covid deaths have certainly eclipsed that number over the past 20 months, they are expected to decrease dramatically once more people get vaccinated and herd immunity kicks in. Medical errors are an ongoing problem in the U.S. healthcare system and have been for years.
As Saks points out, some progress has been made on reducing medical errors, but "despite decades of talk, hospitals seem unable to appreciably reduce preventable injuries and deaths."
Who's to Blame for Medical Errors?
Saks thinks that this may be due to inadequate malpractice litigation, because most patient safety experts believe that medical errors are "embedded in the systems, procedures and processes of healthcare organizations, and are not simply the result of individual caregiver errors."
And Saks suggests that if accountability and liability shifted from "doctors and other caregivers to the hospitals where they work, that would push organizations to develop safer systems."
Physical Environment and Stress
Among other things, that might force them to look more closely at how the design of the physical environment affects caregivers. Because when people are stressed, more errors happen.
And there's lots of evidence that makes the connection between how the design of the physical environment impacts caregiver stress and patient safety. A quick search on The Center for Health Design's Knowledge Repository reveals 358 sources for the keyword "stress" and 417 for "patient safety."
There are other financial incentives for reducing errors currently in place. And who knows how quickly any changes to the medical malpractice laws will happen.
But, I agree with Saks's conclusion that the answer to reducing medical errors is to make safety investments more attractive to hospitals. If that happens, it could have significant implications for those planning and designing or renovating healthcare facilities.
P.S. Please do me a favor -- if you liked this post and like this blog, please share it with others by sending them the link or posting it on your Twitter, LinkedIn, or Facebook. Also, don't forget to subscribe, so you'll get emails when new content is posted. Thanks!