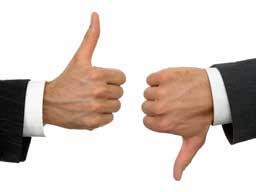 Last week I wrote a post on the potential stalling of Obamacare and its implications on healthcare facility design. I was surprised to get a comment from someone asking me to keep my political views to myself unless I present both sides of the story.
Let me be clear -- this blog is about my opinions on what's happening in healthcare and how it might affect healthcare facility design and construction.  Oh, and yes, occasionally, I throw in a few social media and marketing tips.
I don't expect everyone to agree with me, and I invite your comments and opinions.  If you think I'm off base, I want to know why. As long as you keep it professional, I'll approve any and all comments and post them on this blog.
No matter what your political persuasion, you probably agree that a government shutdown is not good for our country. How do you think defunding or delaying Obamacare will affect healthcare facility design and construction?
P.S.  Please do me a favor -- if you liked this post and like this blog, please share it with others by sending them the link and/or post it on your Twitter, LinkedIn, or Facebook, etc.  Also, don't forget to subscribe, so you'll get emails when new content is posted.  Thanks!