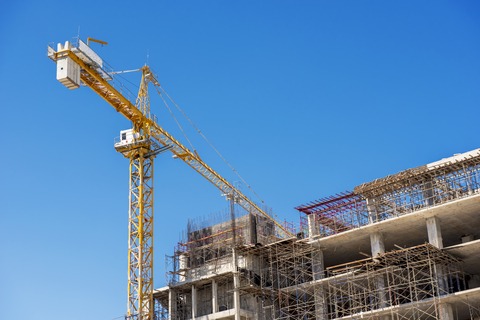 Despite all the uncertainty swirling around health reform, the U.S. healthcare construction and design industry appears to be chugging along.
Data and expert opinion reported in two recent surveys confirms some of what we already know:
The focus is on renovation vs. new construction, outpatient vs. inpatient
Policy and politics of past two years are influencing spending on capital projects
Technology continues to inform design
Here's some more tidbits from the recent surveys conducted by Health Facilities Management (HFM) and Modern Healthcare (MHC) magazines.
HFM Hospital Construction Survey - Facilities Professionals
89 percent of respondents are thinking about designing for resiliency for new buildings/spaces, with power outages, fires, and winter storms the top three priorities
Behavioral health projects top the list of specialty construction, with 53% reporting they had built or planned such a project. This is up from 17% just five years ago.
Just three percent are building or plan to build micro hospitals in the next three years, but those numbers are bound to increase
More are commissioning and conducting energy audits, rising to 73% from 70% last year
A summary of the survey results published in the March issue is available on the magazine's website.
MHC Construction and Design Survey - Contractors, Developers, Architects
Completed construction costs in 2017 were $36.2B, which is down from $51.5B reported in 2016
Projected designed construction costs in 2017 are $60.5B, with the biggest being entire acute care hospitals
148 entire acute care hospitals were completed in 2017, 92 broke ground, and 248 were designed
932 acute care renovations were completed in 2017, 650 broke ground, and 1,206 were designed
Experts think that consolidation has "bolstered system's financials and will kick-start capital spending"
Top three architectural firms by dollar volume in 2017 were AECOM, HDR Architecture, and Stantec Architecture
Top three construction management companies by dollar volume in 2017 were Turner Construction Co., Mortenson Construction, and Skanska USA
A summary of this survey published in the March 19 issue is only available to subscribers.  A full report can be purchased on the magazine's website for $249.
What's Interesting To Me
I'm encouraged that there is an increasing focus on designing for resiliency and energy efficiency. This should bode well for sustainability as well. Because green buildings are inherently resilient.
It's also interesting that even though the focus is on renovation vs. new construction and outpatient vs. inpatient, the number of entire acute care hospitals is increasing. Not as much as outpatient facilities, but still significant.
In case you're keeping track:  AECOM was second in total dollar volume to HDR Architecture last year.
P.S. Please do me a favor -- if you liked this post and like this blog, please share it with others by sending them the link or posting it on your Twitter, LinkedIn, or Facebook. Also, don't forget to subscribe, so you'll get emails when new content is posted. Thanks!