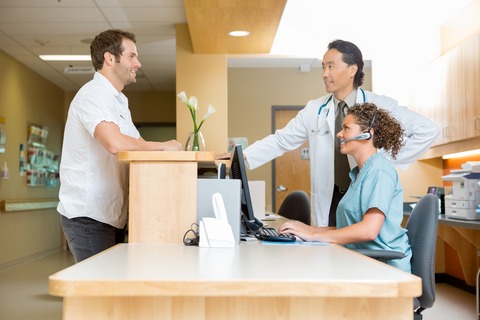 Did you know that 55% of those who responded to Healthcare Design's 2018 A/E/C Survey said the most common goal for their clients' new building projects was to improve the patient experience? That's almost twice as much as two years ago.
What was second?  Designing spaces for future flexibility/adaptability.
Both are important. What's significant, though, is that tying facility design to the patient experience has gained so much traction in the past few years.
Patient Satisfaction Among Other High Ranking Goals
Improving the patient experience/satisfaction and improving patient satisfaction also came in as other high-ranking client goals in the survey for projects -- at 60% and 49% respectively.
Now, patient experience and patient satisfaction are two different things.  As Susan E. Mazer explains in a recent blog post, patient satisfaction asks "How did we do?" while patient experience asks "What happened?"
But both are impacted by the design of the physical environment. And I'm really glad that many healthcare leaders seem to get this.
Because I'm assuming these goals are coming from the top.
And when I hear hospital executives at the Beryl Institute Patient Experience Conference say that the patient experience is going to be the next big differentiator in the healthcare business, I get excited.
Taking Patient Experience to the Next Level
I also get excited when I read in Modern Healthcare that there is a "small, but growing group of executives charged with understanding the totality of things that impact the patient experience. It's a subtle, but substantial evolution."
In talking to several of these executives, the Modern Healthcare reporter writes that the "trifecta of areas that most influence the patient experience" are safety, quality, and satisfaction.
Again, all three of these things are impacted by the design of the physical environment.
High-deductible health plans and availability of online reviews are part of what are driving patients to be more choosy about where they get their care. As the Beryl Institute's consumer study confirms, they are looking for positive experiences.
Those are just some of the reasons healthcare leaders are paying more attention to the patient experience.
All this is really good news for healthcare design, don't you think?
P.S. Please do me a favor -- if you liked this post and like this blog, please share it with others by sending them the link or posting it on your Twitter, LinkedIn, or Facebook. Also, don't forget to subscribe, so you'll get emails when new content is posted. Thanks!