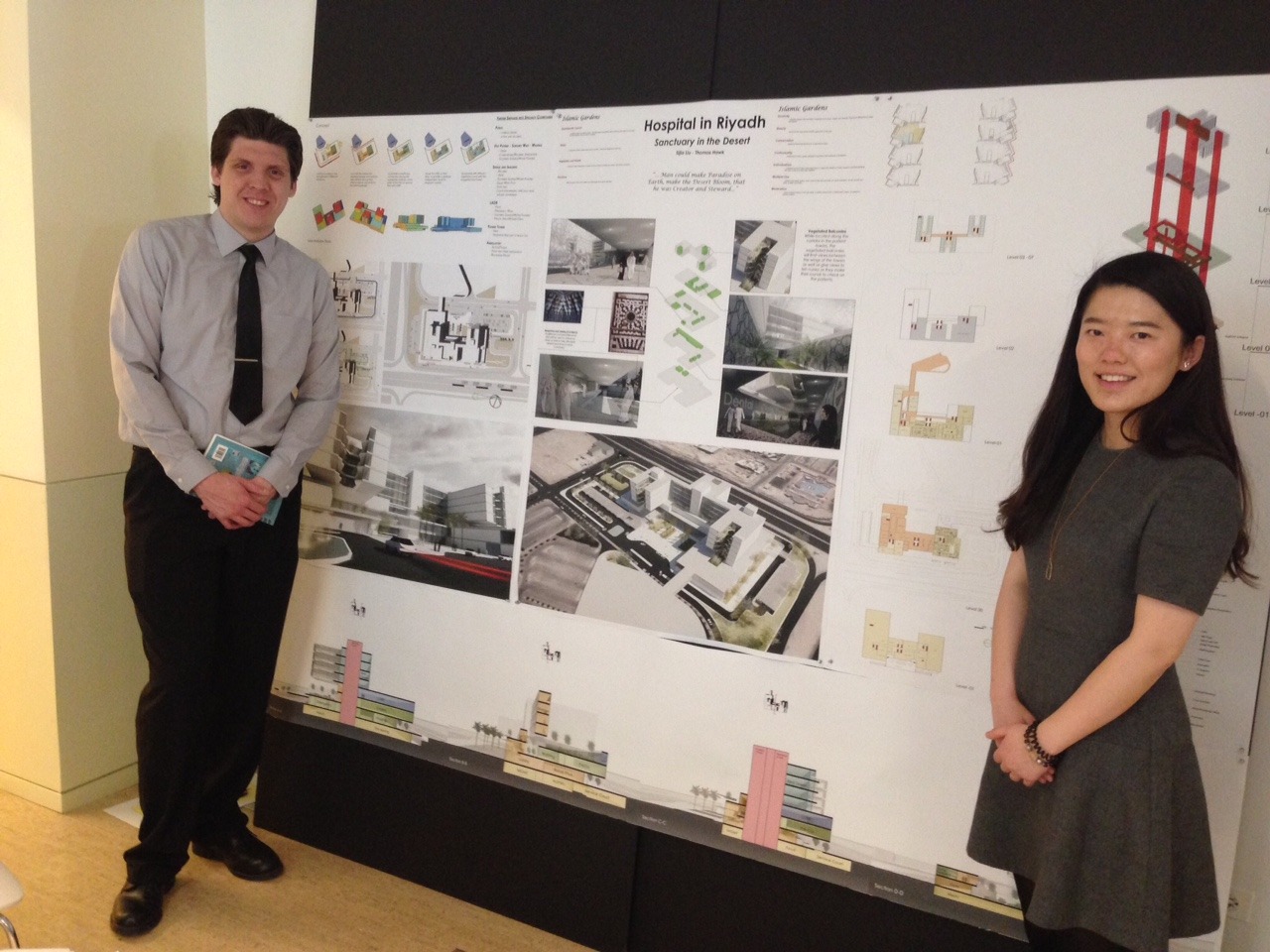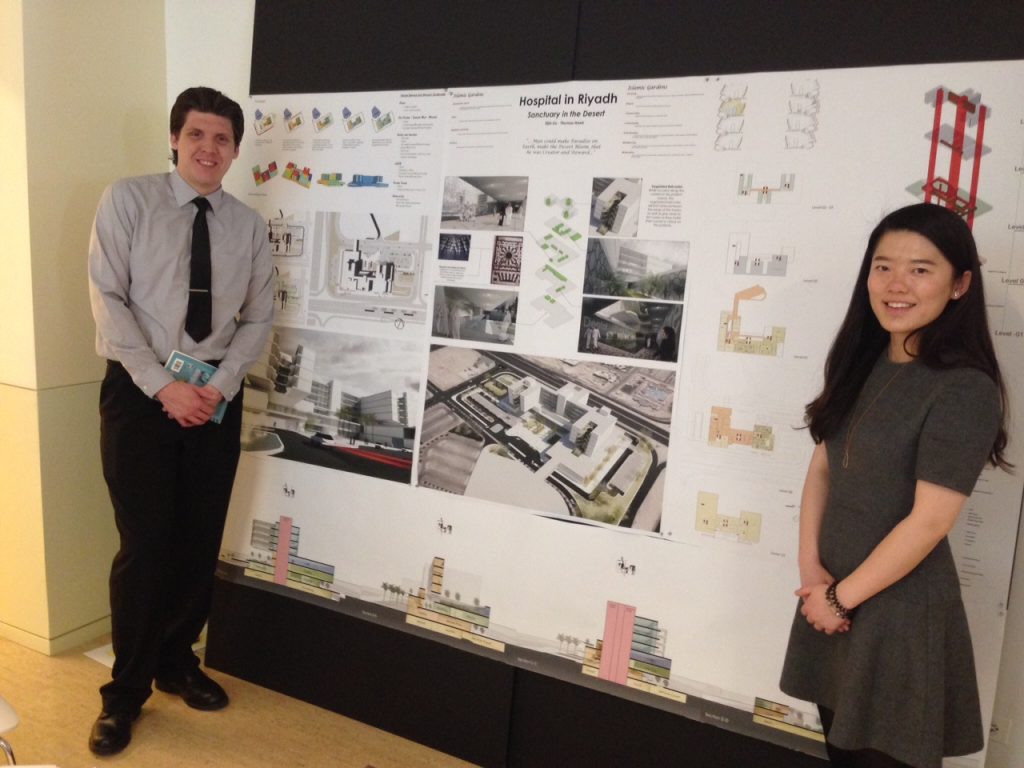 Usually when I explore the future of healthcare design, I look at the trends influencing that future.  Things like Obamacare, mHealth, and aging Baby Boomers.
But what about the healthcare designers themselves? How is their thinking being shaped and changed to explore and embrace new ideas and concepts?
Last week I had the pleasure of participating in mid-term reviews at VOA's Chicago office for the University of Illinois School of Architecture Graduate Healthcare Design Studio. VOA is the university's Chicago Studio partner, hosting graduate students in its office for a semester-long immersion in the Chicago architectural scene.
Under the direction of Professor Bill Worn, 16 students have working in the Chicago Studio this semester, in teams of two, to come up with design concepts for a 200-bed hospital in Kuwait.
The reviewers were made up of professionals from Chicago's leading healthcare architecture firms, plus a few folks from the construction and client side. And me.
No Architect Am I
As the only non-architect in the group, it was a bit intimidating for me at first to come up with constructive comments.
But I quickly realized that what I could bring to the discussion is an understanding of the current trends and challenges in healthcare design that are relevant to all big-city hospitals, no matter what part of the world you're in. Things like patient safety, waiting, family accommodations, access to nature, bio-containment, etc.
The variety of solutions that the students came up with was impressive. There were creative approaches to the challenge of dealing with the harsh desert sun and hot weather -- including an outdoor shading contraption called a "hexashade" that moves up and down with the heat.
Many of the students explored the concept of the hospital as a destination center, adding attractive "indoor" gardens and retail amenities.
I was a bit surprised when my architect colleagues questioned the verbal presentation skills of some of the students.  But, as one of them put it, "Architecture is about telling a story -- a story that resonates with the client."  Another encouraged them to "start general and then get into specifics."
Other advice that I think is good for any project team:  "Push design ideas over the top.  If you think you've done enough, keep going."
P.S.  Please do me a favor -- if you liked this post and like this blog, please share it with others by sending them the link and/or post it on your Twitter, LinkedIn, or Facebook, etc.  Also, don't forget to subscribe, so you'll get emails when new content is posted.  Thanks!