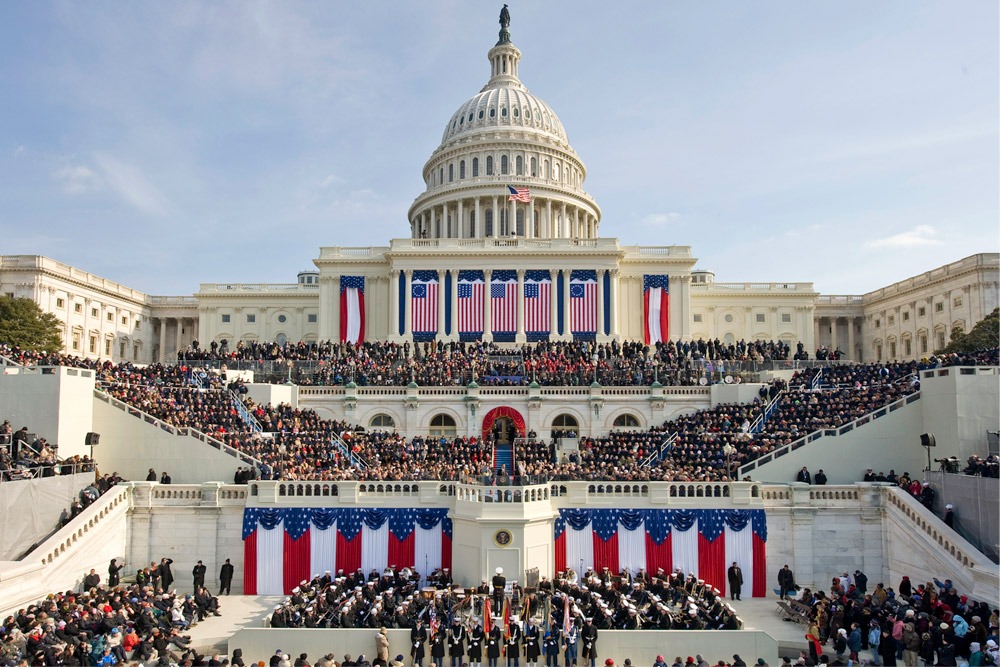 In case you didn't know it, yesterday was only the second time in history that Martin Luther King Jr. Day has coincided with a presidential inauguration. And it was only the seventh time in U.S. history that the constitutionally mandated inauguration date (January 20) has fallen on a Sunday and had to be moved to the following day.
Okay, these facts have nothing to do with healthcare design, but sometimes we just have to pause and celebrate our great country's traditions. Do a little flag waving.  Listen to Kelly Clarkson sing "My Country Tis of Thee."
But there were several things that President Obama said In his brief inaugural address yesterday that do have something to do with healthcare design.  He reaffirmed that we "must make the hard choices to reduce the cost of healthcare and the size of our deficit."
Hospitals and healthcare systems all over the U.S. are focused on reducing costs and integrating care. According to Fitch Ratings, the next level of cost reduction in the industry have to come from changes in the care delivery operating model — from integrating clinical operations, implementing standardized protocols, coordinating care, and managing population healthcare. For facilities, this means more of a focus on renovation and expansion of existing buildings.
President Obama also said yesterday that we "will respond to climate change," and the "path toward sustainable energy sources will be long and difficult."
Reducing energy and waste is top of mind for most healthcare facilities managers.  And the good news is that, according to an issue brief published last November by the Commonwealth Fund, streamlining the waste disposal process and lowering energy costs not only responds to climate change, but also reduces costs. Health systems like Gundersen in LaCrosse, WI, have amazing sustainability success stories to tell.
So, now that the inauguration pomp, parade, and parties are all over, it's time to get down to business. We've all got a lot of work to do to push the healthcare industry forward.
P.S.  Please do me a favor -- if you liked this post and like this blog, please share it with others by sending them the link or posting it on your Twitter, LinkedIn, or Facebook. Also, don't forget to subscribe, so you'll get emails when new content is posted.  Thanks!