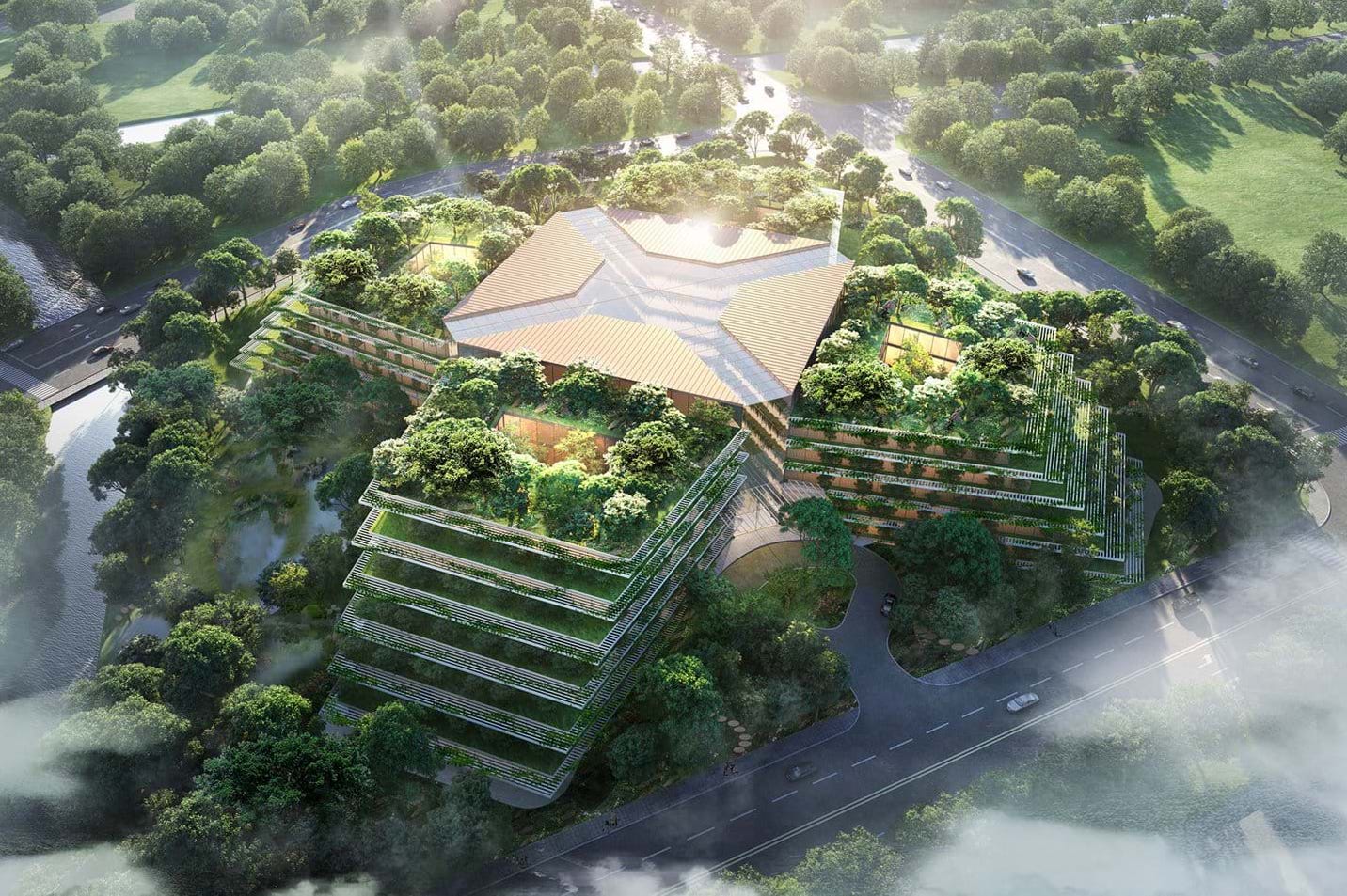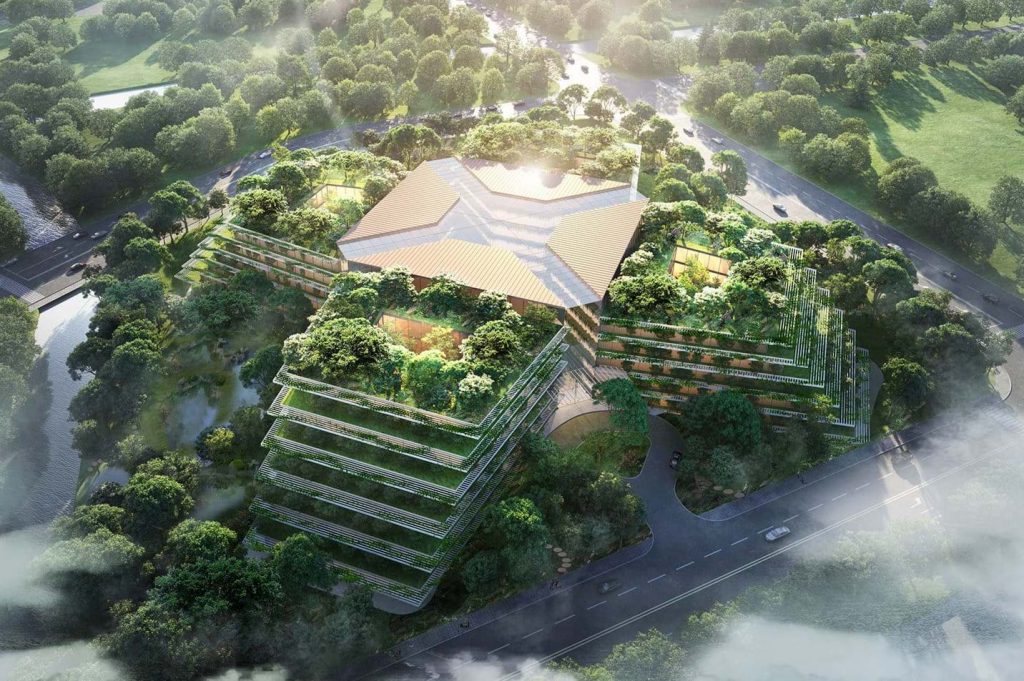 Is there such thing as too much access to nature in healthcare?
Ever since Roger Ulrich's study was published in 1984 the healthcare design community has been talking about the physical effects of nature on patients and staff. We know that viewing or experiencing nature helps reduce blood pressure, heart rate, muscle tension, and the production of stress hormones.
Because of those outcomes, biophilic design has also found a welcoming place in healthcare. But when architects design hospitals that look like jungles, I have to wonder if it's too much.
Will It Work?
Foster + Partners' proposed design (pictured above) for Shanghai Luye Lilan Hospital in China is a case in point. While I like the idea of immersing patients and staff in nature and think this is an innovative concept for a hospital, will it really work?
Granted, we're only looking at one image, but with so much vegetation integrated into the building architecture, will it still look like this in 20-30 years?
After all, this is a man-made nature that lacks the balance of real nature, where trees and plants in the rainforest fall and disintegrate; and then the little leafcutter ants carry the debris away.
More Questions to Ask
And who's going to maintain it?  How much will that cost? How much water will it need on a daily basis? Will this create moisture problems on the interior walls?
These are questions I hope those who will eventually operate and run the hospital are asking the architects and engineers.
Not Your Usual Cleveland Clinic
One of the project's partners is the Cleveland Clinic, who Foster + Partners worked with to design a new health pavilion at Case Western University that opened earlier this year. Luye Medical is the inaugural member of the Cleveland Clinic Connected international program that will allow patients around the world to connect with Cleveland Clinic's best practices and leading-edge technology.
Which also makes the design kind of ironic, because the images I've seen of the Cleveland Clinic's mothership hospital in Ohio show a very modern, minimalist design. Guess branding through buildings is not part of the Cleveland Clinic Connected strategy.
And that's okay, as long as the Luye Lilan Hospital's design fits the community and culture of Shanghai.
I've never been there, so I don't know if this is true, but I have to believe David Summerfield, Head of Studio for Foster + Partners who described it in a news release as "an exciting project in Shanghai, a city that embodies the progressive and ambitious spirit of China."
What's Inside?
I'll also be interested to see what the interiors of this hospital look like.
Hopefully they won't stop with just natural light and access to vegetation and views. Hopefully they will use natural materials and other experiences of nature in the natural world to create an integrated experience for patients, visitors, and staff throughout the space.
But the challenge will be not to over-do it.
A Research Opportunity
And once it's built and in operation for a while, wouldn't it also be valuable to compare outcomes at this hospital versus more traditional hospitals in China?  That would be a real contribution to healthcare.
Of course, it probably isn't a fair comparison if you factor in the access to Cleveland Clinic's best practices and leading-edge technology. So we may just have to wait until Cleveland Clinic Connected has another hospital in China.
In the meantime, I'll be keeping my eye on this project to see if there is such a thing as too much access to nature in healthcare.
P.S. Please do me a favor -- if you liked this post and like this blog, please share it with others by sending them the link or posting it on your Twitter, LinkedIn, or Facebook. Also, don't forget to subscribe, so you'll get emails when new content is posted. Thanks!