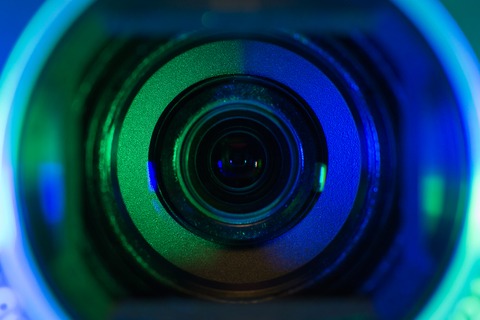 Are you or your company/organization using video in your marketing strategy?  If not here's some reasons cited by Renderforest why you should:
Video in email leads to a 200-300% increase in click-through rates
Including video on a website landing page can increase conversions by 80%
70% of marketers report video converts better than any other medium
Including a video on your homepage can increase conversion rates by 20% or more
Marketers who use video grow revenue 49% faster than non-video users
Now I have to admit, I've only dabbled in doing videos for my own marketing. But I always push my clients to do videos. Some have, some haven't.
Still not convinced?  Here's some more facts shared by top LinkedIn video creator Goldie Chan:
One million videos are shared every second on the Internet
80% of users can recall a video ad that they viewed in the last 30 days
People Like People Being Themselves
Many people think that you have to spend a lot of money to create videos. But, according to HubSpot, what people crave to see is not super-polished productions, but people being themselves on camera.
Recently, I tried to video some team members of a project I'm promoting for a client using Zoom. Everyone was scattered all over the country, so it was a way to do it without spending a lot of money. Plus, I had seen this done successfully before.
But our connections were bad and the video froze on one person and was fuzzy for another.
Plus, I realized that videotaping people sitting at their desks talking into a camera is kind of boring. It would have been better if I'd been sitting in the same room having more relaxed conversations with them.
Tell a Story
Recently, my former colleagues at Healing HealthCare Systems started producing videos about their adventures shooting nature video for The C.A.R.E. Channel. I'd been encouraging them to do this when I worked with them, and am super proud of what they've produced.
Okay, so these guys are professional videographers and producers, but they are also great storytellers. Their fun, quirky "Behind the Shot" videos reflect the company's personality and culture.
Besides fun, quirky videos, here are two other ideas:
80% Video: Answers questions that 80% of prospective clients or customers ask during the first meeting or sales call.  This video eliminates those questions and allows prospects to get to know you and your company before you introduce yourself.
Whom You're Not a Fit For Video: Admitting that you may not be a good fit for a prospective client or customer may make you more attractive to those for whom you actually are a good fit.
Other Types of Videos
What about putting a bio video in your email signature? Perfect for salespeople, but also for anyone else in your company/organization who interacts with clients or customers.
Keep it short (60 or 90 seconds) and share who you work with, what problems you solve, your interests outside of work, and how excited you are to be working with clients or customers. It's a great way for prospects to see, hear, and know your company or organization before you talk or meet.
Lots of people are also doing live videos on Facebook or Instagram. This falls under the fun, quirky category above or works best for independent consultants who want to create a personal brand.
TikTok is also a hot new live video platform, but it's more for personal entertainment and business to consumer marketing rather than business to business marketing.
Animated explainer videos are also an option. These are great for conveying a lot of information in a short period of time. And people love "how to" videos.
Want to Know More About Using Video in Your Marketing?
Check out these articles:
"What You Really Need to Know About Explainer Videos," Forbes, April 2018
"3 Types of Social Videos for Any Business," Social Media Examiner, May 2019
"How to Make a Video:  A Step by Step Guide," HubSpot, October 2019
"What is TikTok? And Why Marketers Need to Care," HubSpot, August 2019
Photo credit:  ID 35115983 © Denniro | Dreamstime.com
P.S. Please do me a favor -- if you liked this post and like this blog, please share it with others by sending them the link or posting it on your Twitter, LinkedIn, or Facebook. Also, don't forget to subscribe, so you'll get emails when new content is posted. Thanks!