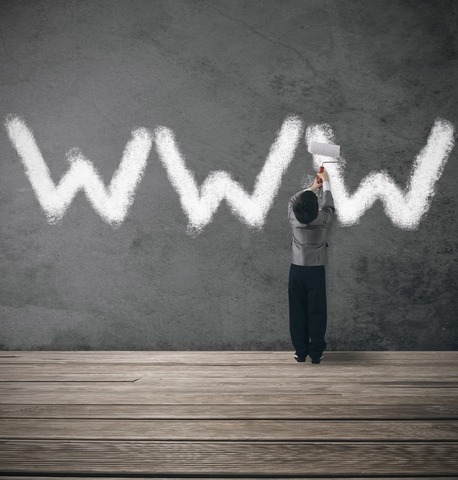 Whether you work for a large company, small organization, or are an independent contractor, your website is your most important marketing tool.  It's usually the first thing potential clients, customers, or partners see.
And if it's been more than three years since you launched your website, it's probably time for a redesign. Now, many folks think they can just put a new logo on an existing site or hire a designer to create a fresh new look with the same old content.
Which you can do, but it's not the best approach. Just like building a new healthcare facility, building a new website takes planning, programming, and design. Assuming you have an established brand identity and a solid marketing strategy, here are 9 steps to follow in a website redesign process:
1. Develop a Budget
How much money you can spend will dictate what type of new website you can create. And who you hire to create it. I've worked with clients to create some simple non eCommerce custom WordPress sites for less than $10,000.
I like the WordPress platform because it is easy to use and update. Here's some other good insights into custom WordPress website design costs.
2. Put Together a Team
This should include a marketing expert, writer, web designer, programmer, and key individuals in your organization who can offer meaningful input and feedback. If you're a small company or independent consultant, you may have to hire someone to put together this team for you and direct the project.
3. Do a Content Audit
One person on the team (probably the marketing expert or writer), should look at every page on your website and do a fresh evaluation of whether the content is still useful and relevant to your target audience. From that, he/ she should develop a Content Outline that should be shared with the web designer.
4. Develop a Creative Brief
This is the roadmap that the web designer will use to create the design concept for the new website. Have the marketing expert fill it out and ask everyone else to review and comment before sharing it with the designer.
Most important part of the Creative Brief? A list of websites in your industry that you like and why you like them. Here's an example of a Creative Brief from Andiamo Creative.
5. Review and Refine Design Concepts
After your designer has spent some time developing 2-3 design concepts, your team should review them and discuss which ones most resonate with them.  Often there is not a clear "winner" and sometimes the designer has to go back to the drawing board, but usually there is one that can be tweaked and taken to the next level.
6. Write and Edit the Content
Based on the Content Outline, this step can actually be done at the same time as #5 above.  I could do an entire post about writing website content, but keep copy short and tight. Give it a "voice" that reflects your company or organization.
7. Approve the Design Concept and Content
Your team should sign off on the final design concept and be given the chance to offer feedback on the content.  If there is a board or other committee that also needs to sign off on the design concept, you present it to them only after the team has fully vetted it. Based on their reaction, you may have to do some final tweaks to the design.
8. Build and Test the Site
The web designer and programmer will do the bulk of the work here, although your team will be asked to periodically review pages or address problems that may arise. And they always do.
9. Launch and Promote the Site
Once everything is ready, launching a new website is as easy as pushing the "Go" button. But you have to be ready to promote it.  Have email campaigns and social media shares ready to go. Add "Check out our new website" to your email signature. Encourage your employees and colleagues to help spread the word through their social media networks, blogs, presentations, etc.
Expect the website redesign process to take at least six months -- more if you have a large website with eCommerce and other interactive features.
And, if you need a new brand identity and marketing strategy, don't even tackle a website redesign until you develop those first. Figure on another 6-8 months to get those ducks in order.
P.S.  Please do me a favor -- if you liked this post and like this blog, please share it with others by sending them the link and/or post it on your Twitter, LinkedIn, or Facebook, etc.  Also, don't forget to subscribe, so you'll get emails when new content is posted.  Thanks!