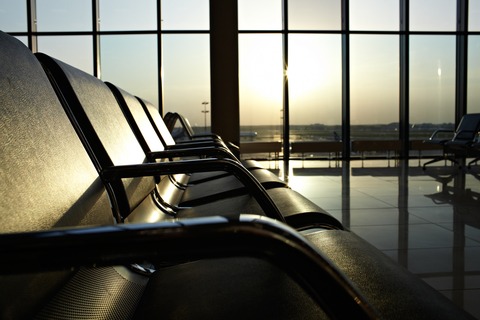 Last week, I shared Suzen Heeley's comments about her organization engaging an experiential design consultant who'd worked in the aviation industry during its planning process.
Heeley is the Executive Director, Design + Construction at Memorial Sloan Kettering Cancer Center in New York City.
"Patients are anxious," she said during a panel discussion at the ACE Summit and Reverse Expo in Atlanta. "They're sitting in waiting areas. They don't want to go far from the reception desk because they don't want to be forgotten. It's a parallel experience in an airport."
Right.  Travelers don't want to miss their flights -- or announcements about their flights.  So they stay by the gate.
Monetizing the Patient Experience
Heeley explained that airports have begun "monetizing" the gate -- adding convenient access to food service and other amenities.
I did a little research to find out more. Mobile carts stocked with drinks, snacks, magazines, etc. are already in use at some airports. New apps like Airport Sherpa and At Your Gate bring food and other retail purchases right to gate-huggers.
"How can we apply those concepts to our facilities to create patient and staff experiences that are much more positive and stress-reducing?" Heeley asked.
Make It Convenient to Wait
I'm thinking of the expansive sky lobby waiting area on the seventh floor of the Center for Care and Discovery on the University of Chicago Medicine's campus (below). A mobile cart or delivery app would be perfect there.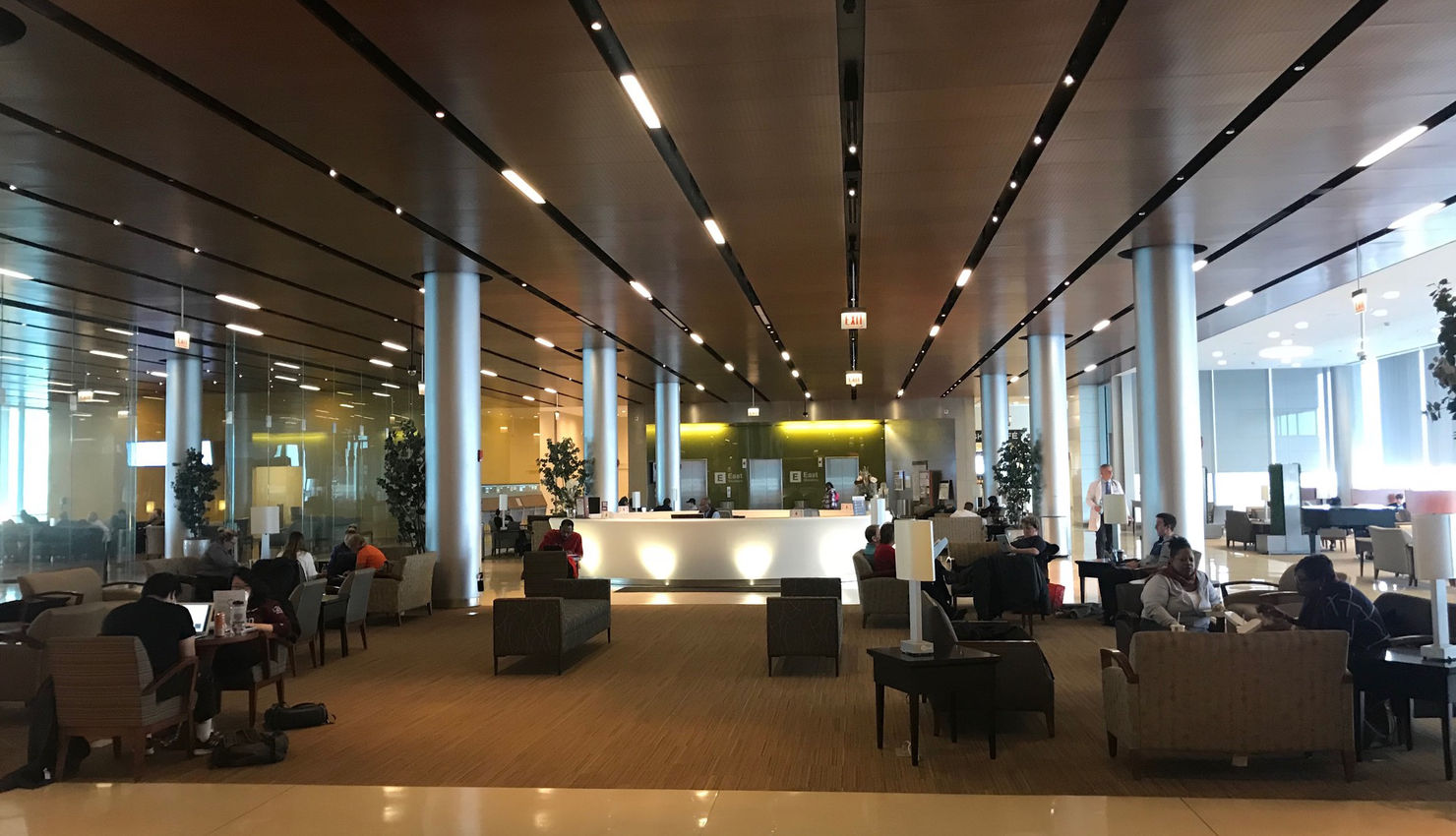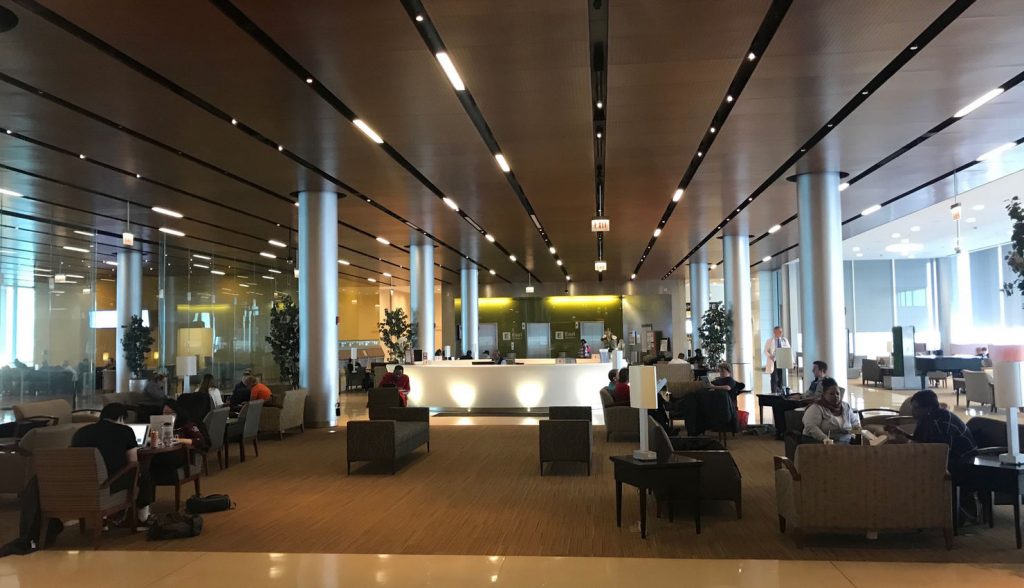 And remember when you had to scour the public areas in airports for a plug to charge your cell phone?  Wait until the person hogging the one outlet on the concourse to leave so you could take over? Now charging outlets are everywhere in airports.
While many furniture manufacturers have incorporated outlets into modular seating units for hospital and clinic waiting areas, there's still a lot of old-style ganged seating in healthcare facilities.
Looking at the "What If"
If you google "what healthcare can learn from aviation," you'll find a bunch of articles about consumer safety measures the airline industry has adopted that could benefit healthcare. Which is all good stuff.
But as the aviation industry continues to look at ways to improve the traveler experience, perhaps the healthcare industry can use it to challenge its thinking.
"Bringing in consultants that toss out those 'what if' ideas engenders thinking that breaks past the healthcare industry," Heeley said. "In terms of the future, that's what we need to do."
P.S. Please do me a favor -- if you liked this post and like this blog, please share it with others by sending them the link or posting it on your Twitter, LinkedIn, or Facebook. Also, don't forget to subscribe, so you'll get emails when new content is posted. Thanks!