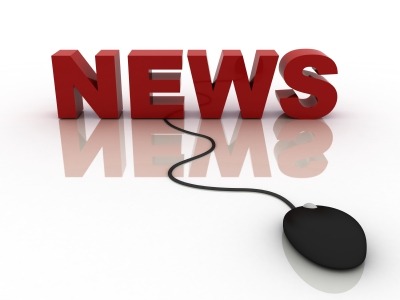 I'm a news and information junkie.  Especially when it comes to healthcare design. That's why, every week, I find and share things on LinkedIn and Twitter -- and also read what others are sharing.
Here are four things I shared this week that you may or may not have seen:
1. Obamacare Again. I've written a lot about how health reform is going to impact building design and construction, but this piece by Mike Leopardo, Senior Vice President, Leopardo Companies is a good summary of where we are today. Until recently, I hadn't really thought much about using "state of the art features in new or renovated facilities" to attract physicians.
But, as Leopardo points out, while health reform is expected to add 30 million new patients to the system by 2015, the number of new physicians in the U.S. will only increase by 50,000.  So, not only will facilities be designed to attract physicians, but also designed for a different type of practice.
2. Truth and Compassion. In this moving video, Leilani Schweitzer tells the story of her 20-month old son's death from a medical error, using hospital leaders to learn from their mistakes and choose truth and compassion over deny and defend.  "Transparency in medicine can help heal our system," she said.
These types of stories also illustrate the importance of creating work environments (both physical and operational) that support the staff so they can perform at a higher level.
3. Research. In her weekly blog, Kristin Zeit at Healthcare Design magazine asked, "Is Healthcare Design Research Falling Short?" She shared concerns from the Architectural Showcase jury about the lack of meaningful research in the project submittals, and that the hospitals that are doing research aren't doing anything new.
So, if this is a fair assessment, how do we get the healthcare design industry to move from baseline research to breakthrough research?
4. Middle East Meets West. Healing HealthCare Systems, producer of The C.A.R.E. Channel, shared that it is participating in a first-time gathering of Middle Eastern nurses to address global, critical, and clinical nursing issues in everyday practice. It will be interesting to hear how this group reacts to Susan Mazer's presentation on human caring and healing environments.
P.S.  Please do me a favor -- if you liked this post and like this blog, please share it with others by sending them the link and/or post it on your Twitter, LinkedIn, or Facebook, etc.  Also, don't forget to subscribe, so you'll get emails when new content is posted.  Thanks!