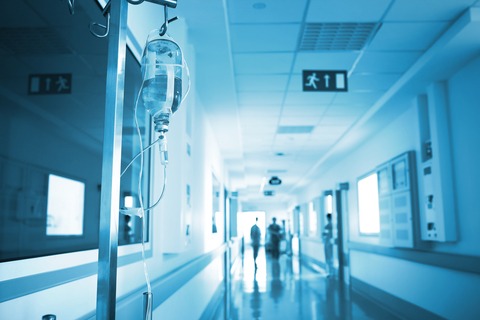 Almost everyone was talking about behavioral and mental health design this past week at the Healthcare Design Expo & Conference in Phoenix. Or at least it seemed that way to me.
Mardelle Shepley, Professor at Cornell University and chair of the Department of Design and Environmental Analysis and author of Design for Behavioral and Mental Health (2017), told me at the conference that she thinks the focus on this problem is long overdue.
So apparently does the World Health Organization, which launched a Mental Health Action Plan five years ago.
"The action plan calls for change. It calls for change in the attitudes that perpetuate stigma and discrimination. It calls for change in the way services are delivered, and rightly so," said Margaret Chan, Director-General of the World Health Organization, when she announced the launch of the plan in 2013.
Biggest Behavioral and Mental Health Design Issues
Mardelle also said that the two biggest issues in behavioral and mental health design are single vs. multi-bed patient rooms and open vs. closed nurse stations.
The trend is toward single patient rooms for privacy and infection control reasons, but many believe the socialization and observation aspects of multi-bed rooms are good for behavioral and mental health patients. That the isolation of single-bed rooms may cause more anxiety for patients.
And, as Mardelle pointed out, not all behavioral and mental health patients have the same types of illnesses. A patient suffering from a milder mental health disorder may not be comfortable in a room with someone who has a more severe condition.
Designers Carol Henderson and Melissa Perry of KKT Architecture in Tulsa, Ok., whom I randomly sat with at lunch on the last day of the conference, agree. And yet most of their clients have double patient rooms in their behavioral and mental health units.
No More Barriers
As for nurse stations, the traditional approach has been to create barriers so that patients cannot harm staff. New models call for a less institutionalized approach that encourages positive connections between patients and staff.
In a presentation at the conference on operationalizing the model for behavioral health, Heather Treib, Director of Operations, Hospital-Based Services at Pine Rest Christian Mental Health Services in Grand Rapids, Mich., said staff members feel comfortable with their open nurse stations. It has reduced anxiety for both patients and staff.
"Patients don't go after staff in open nursing stations," Heather said. "That's because we are creating the right kind of relationships."
Build Relationships First
Indeed.  Heather's organization operates under the relationship-based care philosophy that promotes a healing culture in healthcare organizations focusing on self, colleagues, patients, and families.
While none of Carol and Melissa's clients are practicing relationship-based care, they, too, feel a need for a culture shift. Just removing the glass barriers on nurse stations can be hard.
When they did that on one project, the first thing the CNO said when she toured the finished unit was to put the glass barrier back up. They had to remind her that they had talked about it and she'd agreed to give it a try.
"Healing happens in relationships," said Alex Clarke, M.D., Psychiatry Resident Physician at Stanford University Hospital in Palo Alto, Calif., in a session I attended about trends in child and adolescent psychiatry. "We need to build relationships first and then build spaces around that."
Cost of Care is Huge
Alex also told me that he thinks the reason mental health is an underserved market is that it is not a huge money maker for providers.
"There is a huge cost of caring for the mentally ill," said Frank Pitts, President at Architecture+ in Albany, N.Y., who received this year's Changemaker Award for his work in behavioral and mental health design. "But an even huger cost for not caring for them."
Carol and Terry believe that until government and insurance reimbursement changes, it is going to be difficult to adequately serve this patient population. Especially in the rural areas of Oklahoma where some of their clients are located.
More Behavioral and Mental Health Design Trends
Here are some other behavioral and mental health design trends that I found:
The shortage of behavioral and mental health inpatient beds has prompted hospitals to look for cost-effective ways to add units. Many are converting old medical/surgical units to behavioral health units.
De-institutionalization of behavioral and mental health facilities/units. Human-centered care is the driver behind this.
Better, safer solutions to prevent injury or self-harm. There were several ligature-resistant products introduced at the conference, including a sliding door and strike by Accurate Lock and Hardware that won Nightingale Awards at the show.
Physical and programmatic thresholds that facilitate productive exchanges between patient and caregiver, patient and researcher, patient and community or family. This is about using design to remove barriers to treatment.
Crisis-center intervention units where patients exhibiting both mental and physical distress can be assessed for treatment. This takes it out of the ED.
More alternatives to physical and chemical restraints for calming patients. Positive distractions like access to nature or sensory rooms are some of the solutions being used.
Thinking about health and wellness in a more holistic way. This goes along with relationship-based care.
P.S. Please do me a favor -- if you liked this post and like this blog, please share it with others by sending them the link or posting it on your Twitter, LinkedIn, or Facebook. Also, don't forget to subscribe, so you'll get emails when new content is posted. Thanks!