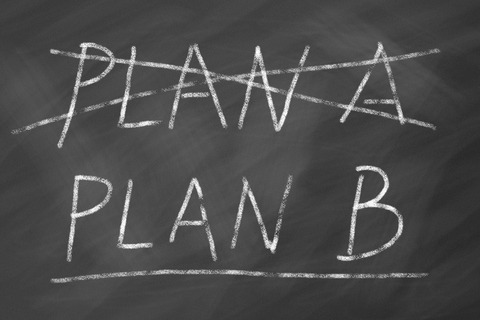 I keep hearing people in the healthcare and senior living/residential care design industry talk about adapting to the new normal.
But there is nothing normal about what we are going through right now with this pandemic.
That's why I prefer to call it our new reality. A reality in which facilities and those who operate them must collaborate with others to create and maintain environments that are safe, flexible, and supportive of new technologies.
Maybe the design strategies aren't all new. But that's okay.  We need to keep talking about and sharing them.
Here are four design strategies for our new reality that I came across recently.
1. Use Resilient Design Principles
Healthcare architect, internist, and geriatrician Diana Anderson, writes, "An effective COVID-19 prevention strategy for hospitals and long-term care buildings is to maintain patient or resident isolation. But this strategy doesn't promote mobility, human interaction, access to nature or general quality of life."
She suggests that we look at several of "hallmarks of resilient design" for pandemic preparedness: easily convertible spaces, visibility, places for safe socializing, and design equity for all (staff, patients, residents, etc.).
For me, design equity is a key concept. We need to create spaces that better support the front line staff.
2. Embrace Modular Construction
ForBuild's Chris Perruna and Rita Lemley state, "Modular allows hospital leadership, department heads, and facility managers to continuously reevaluate current demands and make immediate adjustments as needs arise. As a result, spaces originally designed for one function can be quickly repurposed, enabling operating expenses to be lowered."
They also believe that because of its integrated utilities, modular can support more widespread adaption of telehealth technologies. By embedding technologies in patient room walls, touch points are limited, which enhances safety. Finishes typically used in modular are also easy to clean and disinfect.
Modular may not be for everyone, but it sure seems like a good alternative.
Read Chris and Rita's article>>>
3. Create Dedicated Telemedicine Suites
In a recent article about rethinking where healthcare happens, Crain's Chicago Business reports,"The most notable change is the shift toward telehealth. That realization has triggered a wave of experimentation on how best to deliver telemedicine, including a look at the spaces from which practitioners interact with patients."
And whether a dedicated telemedicine call center or informal connections from doctor's homes, the reporter concluded "Consistency from visit to visit is critical, and too much informality isn't a good thing."
In other words, you don't want the dog barking or the kids running around in the background while you're talking to your doctor about having a colonoscopy.
Dedicated telemedicine suites in provider offices may be one solution. The article also talks about modularity and ends with the idea that those in healthcare planning and design who are "tasked with adapting are used to getting creative."
Creativity and collaboration are going to drive innovation during these challenging times.
4. Disinfect Air With UV Light
Environmental engineering professor Karl Linden writes that it's possible "to use UV to disinfect air. Indoor spaces like schools, restaurants and shops that have some air flow can install UV-C lamps overhead and aimed at the ceiling to disinfect the air as it circulates. Similarly, HVAC systems can contain UV light sources to disinfect air as it travels through duct work."
And what if we could all walk around continuously surrounded by UV-C light?
Karl paints this scenario: "It would kill any aerosolized virus that entered the UV zone around you or that exited your nose or mouth if you were infected and shedding the virus. The light would also disinfect your skin before your hand touched your face."
And while the technology for this probably already exists, there are still significant health risks for our skin and eyes. So it may be too soon to put ourselves in a UV-C light bubble.
Current best practices, according to LED Lighting Supply, is to use UV lights at night or other times when no one is in the facility. They recommend installing motion sensors in UV light sanitizers to shut off harmful rays when people enter a room that's being treated.
Read LED Lighting Supply's article>>>
Want More?
For more articles and blog posts that are relevant to the impact of Covid-19 on senior housing, hospital, clinic, and residential facility design, check out this list I've been compiling since March.
P.S. Please do me a favor -- if you liked this post and like this blog, please share it with others by sending them the link or posting it on your Twitter, LinkedIn, or Facebook. Also, don't forget to subscribe, so you'll get emails when new content is posted. Thanks!
Photo 40164480 © Kianlin - Dreamstime.com