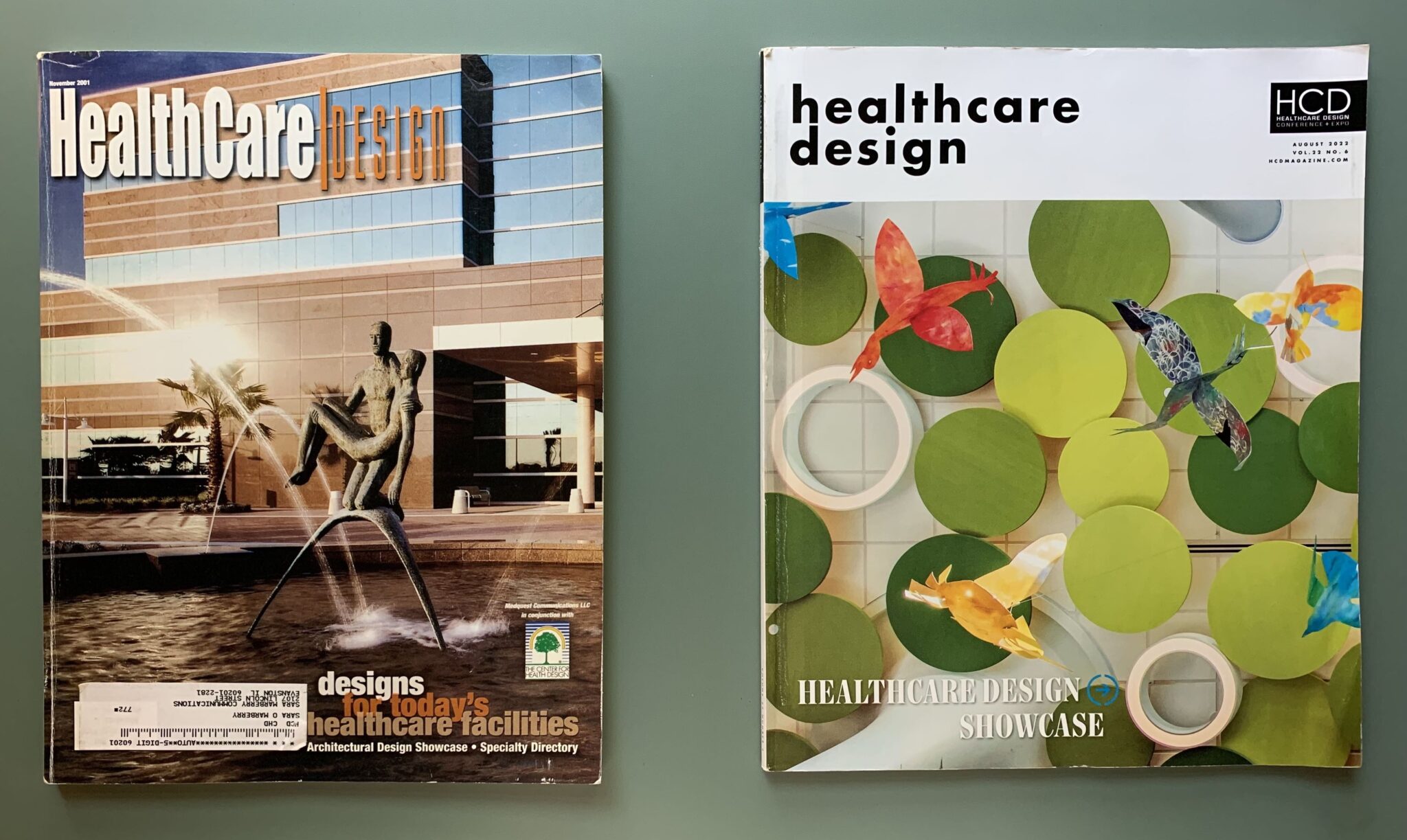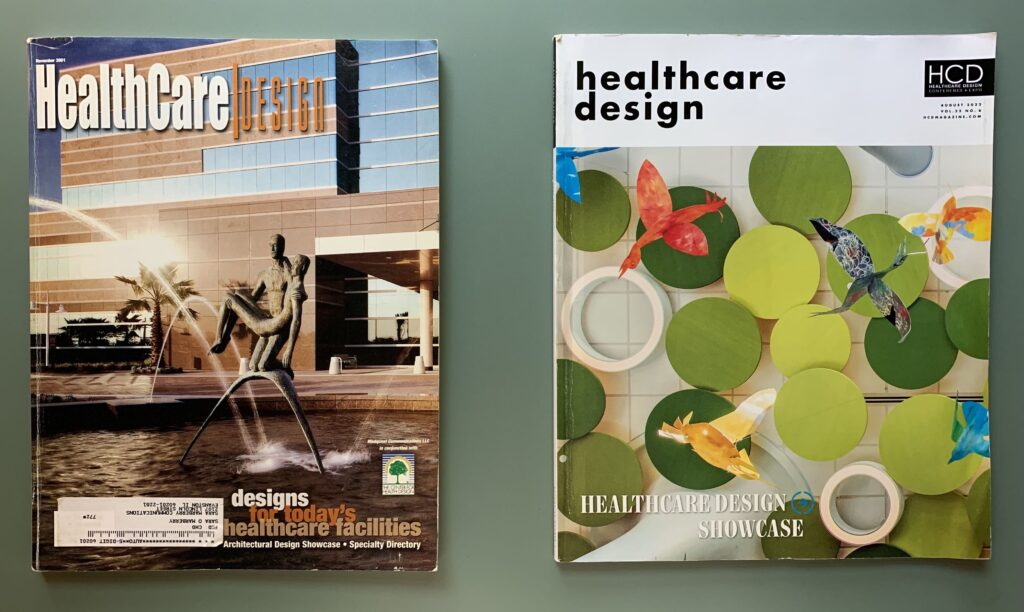 I have to admit, when Healthcare Design's annual showcase issue came in the mail earlier this month, I didn't immediately look at it. But when I did finally page through it and compare it to the very first showcase issue published in 2001, I found some interesting trends.
Most of the 44 projects selected for the 2022 showcase are new buildings, but there are a few renovations and expansions to existing buildings. When I tallied the number of building types, I was surprised that community hospitals topped the list (9), followed by acute care hospitals (7), outpatient/ambulatory care facilities (6), and behavioral health facilities (5).
More About Facility Types
Only three children and women's hospitals/clinics made the cut -- a sharp contrast to the first showcase issue, which had 12. Likewise, cancer centers are also few and far between. Perhaps that's because so many of those types of facilities have been built in the past 20 years.
Given the pandemic and recent racial and political tensions in our country, the rise of behavioral health facilities is not surprising. It's also good to see so many new community hospitals being built -- most of them as a result of consolidation and closures.
And unlike the first showcase issue, which only had a few Canadian projects, there is global representation in this year's group. The majority are U.S. facilities, but there are also projects from Canada, China, Germany, and Mexico.
What About Sustainability?
I'm disappointed that only five mention anything in their project descriptions about environmental sustainability or well buildings, but two are going for LEED Gold certification, which is good. A few say something about the building's impact on the health and well-being of patients and staff. The patient experience/journey is a bigger focus for many.
So ,we have a long way to go before hospitals and health systems start creating truly healthy buildings -- ones that do not harm people or the planet. I have hope, though, that this will change as more hospital and health system leaders understand that it's not only the right thing to do, but there's also a huge return on investment.
Design Trends
Four design elements stood out for me in this year's crop of projects:
Curved shapes -- both in building exterior structure and interior elements.
Windows -- lots of 'em, everywhere.
Neutral finish colors -- accented by colors from artwork and furniture.
Connection to nature -- biophilic design elements and buildings sited and window views to take advantage of surrounding landscape.
But when I look at the projects in the first showcase issue, I also see curved shapes, lots of windows, and a few biophilic design elements (although we didn't call them that back then). Color palettes have changed, and there's a sophistication to the interiors that has evolved since 2001.
I thought about pulling all the showcase issues off my shelf to take a more comprehensive look at what's changed and what hasn't changed in healthcare design since 2001. Because the online archives only go back to 2013.
Maybe another time.
P.S. Please do me a favor -- if you liked this post and like this blog, please share it with others by sending them the link or posting it on your Twitter, LinkedIn, or Facebook. Also, don't forget to subscribe, so you'll get emails when new content is posted. Thanks!