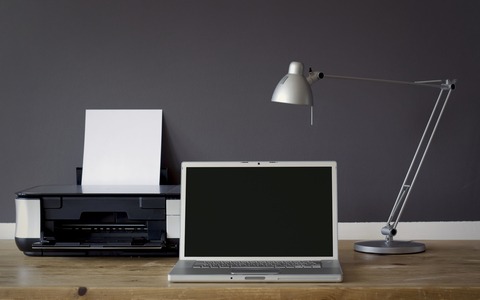 Are you thinking about leaving the design firm or healthcare organization you work for and going out on your own? Maybe you already have and are trying to figure out ways to launch and grow a consulting business.
That's what prompted Becky Holden to reach out to me.
Becky is an experienced healthcare interior designer whose projects include Stanford University Medical Center and Cleveland Clinic Abu Dhabi. She recently started a healthcare design management consulting business and was looking for a few ideas on strategy.
I happen to think there's lots of room in the healthcare design industry for independent consultants. Because most projects are all about collaboration.
Here's are some of the ideas I shared with Becky and what I recommend you do if you've decided to go solo:
1. Create a Website
This is the most important marketing tool for any business.
Doesn't have to be fancy, but should tell who you are, what you do, why people should work with you, and how to contact you.  The "why" is the most important part, because the essence of modern marketing is empathy.
There are companies, like SiteBuilder and Wix that offer nice cost-effective simple website templates that you can create and maintain yourself.  Some even help with hosting services and domain name registration.
Or you can hire an independent designer to do create a website that you can maintain yourself. Just don't hire the kid next door or your brother's cousin.
And, make sure that it's mobile-friendly since according to the folks that measure this stuff, up to 70% of web traffic happens on a mobile device.
Why you should use empathy in your website messaging>>>
2. Start a Blog
In a survey of marketers by Social Media Examiner, blogging came in second (behind visual images) as the most important form of content for their business. It's a great way to position yourself as an expert and regularly add new content that pushes people to your website.
Most website templates have blog options in them, so if that's the route you take, make sure you choose that feature. If you include a subscribe feature that is connected to an email program like MailChimp, it's also a way to build your email list.
3. Tell Others About Your New Business
This is kind of a no-brainer, but you need to shout it from the rooftops.  Comb through your list of email contacts and send an email announcement to anyone you've ever worked with or wanted to work with.
Write a news release in the body of an email and send it to the editors of the print and online publications that are read by the people you want to reach.  You can usually find editors' email addresses on publication websites.
My shortlist for those read by healthcare architects, designers, and facility managers would be:
Healthcare Design
McMorrow Reports
Medical Construction & Design
Contract
Environments for Aging
Senior Housing News
Finally, share on social media -- multiple times.  Start with LinkedIn. And if you have a professional Facebook page or Twitter account, do those, too.
4. Be Active on Social Media
Regularly sharing content on social media is a way to establish yourself as an expert and reinforce your personal brand. The key to managing this is to keep it simple -- a post every other day on one or two platforms is all you need.
You can use tools like Buffer or HootSuite to manage multiple platforms and schedule posts in advance.
Good sources for content are to share what others are sharing or articles you get in your inbox.
More tips on social media shares>>>
5. Get Involved
If you don't already belong to one of the professional associations (AIA, ASID, IIDA, IFMA, BOMA), consider becoming a member. Check out your local chapter first to see if it's a good fit.
You can also explore membership and volunteer opportunities with nonprofit organizations like The Center for Health Design (CHD) or the Society for the Advancement of Gerontological Environments (SAGE).
Once you've been certified through these organizations, there are also volunteer opportunities with the American College of Healthcare Architects (ACHA) and the American Academy of Architecture for Health (AAHID). And, the Facilities Guidelines Institute also regularly recruits volunteers to help craft its healthcare design and construction guidelines.
6. Network
Being involved in organizations like the ones I just mentioned is a form of networking.  But you can also go to conferences and meetings and purposely make connections.
Sit with people you don't know and ask them probing questions.  Connect with everyone you meet on social media afterward.
Or, reach out to influencers in the industry (like Becky did with me) and ask them for advice and/or connections.
P.S. Please do me a favor -- if you liked this post and like this blog, please share it with others by sending them the link or posting it on your Twitter, LinkedIn, or Facebook. Also, don't forget to subscribe, so you'll get emails when new content is posted. Thanks!
Photo credit: ID 9999230 © Pieter Bollen | Dreamstime.com