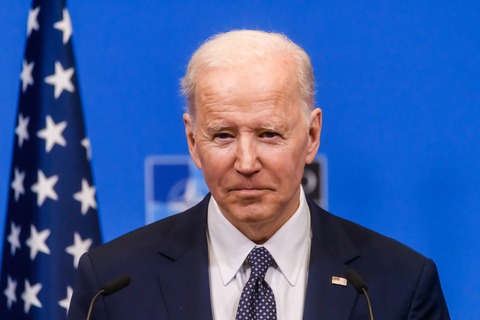 Last week, in an interview on "60 Minutes," President Biden declared the Covid-19 pandemic to be over.
Maybe he was taking a cue from the World Health Organization's Director-General Tedros Adhanom Ghebreyesus, Ph.D., who said earlier this month that the end was in sight.
That got me thinking. "Pandemic" is a word we hear often, but do we really know what it means?
Webster's definition that a pandemic is "an outbreak of a disease that occurs over a wide geographic area (such as multiple countries or continents) and typically affects a significant proportion of the population."
Covid-19 Never Going Away
So if more than 1,400 people worldwide are still dying of Covid every day, is the pandemic over? Many physicians don't believe this to be true.
I'm not sure I do either.
What I do believe is that Covid-19 is never going away and we will have to manage it just like we manage other airborne infectious diseases like the flu, measles, and tuberculosis.
And let's not forget about healthcare-acquired infections (HAIs).
Even though HAIs had been declining since 2015 (because of improved infection prevention and control measures), prior to Covid-19, an estimated 687,000 people in the U.S. become ill with infections they got in hospitals each year, resulting in 72,000 deaths. That's an average of 200 deaths per day -- just 200 less than the daily average of Covid in the U.S. right now.
Some HAIs Declined During the Covid-19 Pandemic
According to the U.S. Centers for Disease Control (CDC), when the pandemic hit, periods of high Covid-19 hospitalizations caused an increase in certain types of infections, such as those associated with ventilators and MRSA, a bacterial infection that is spread by contact.
There were, however, strong declines in C.diff., a bacterial infection of the colon that is also spread by contact. This is probably because of improvements in hand hygiene, use of personal protective equipment, and increased environmental cleaning protocols implemented by hospitals during the pandemic.
All of this is not surprising. But what I'm thinking is this: If we get Covid under control and the number of daily deaths decrease, we will still be looking at a significant number of daily deaths from HAIs.
Designing for Infection Control a Top Priority
So that means designing for infection control will remain a top priority for those managing, renovating, or building new healthcare facilities.
That also means there is plenty of room for creativity and innovation -- in both product design and interior design and architecture.
For example, plexiglass barriers at check-in desks aren't going away, but do they have to be ugly? Same with hand sanitizers. Check out this cool one from Vaask.
And no more stickers on the floor to promote physical distancing. Use colors, shapes, and forms instead.
We're already seeing more outdoor spaces and re-thinking of waiting areas and the furniture that goes in them. HVAC systems are being overhauled and upgraded to integrate the latest UV technology. And UV germ-killing lighting systems are a relatively new thing, too.
Designing adaptable spaces for different purposes at different times will also spark some creative thinking. And let's stop referring to this as designing for flexibility. It's really about designing for resilience in the face of a health emergency.
Want More?
Here's some more of the current thinking about some of this stuff:
The Future of Hospitals': Flexible Space for the Next Pandemic. New York Times, September 13, 2022.
How Reliable and Efficient are Today's Germicidal UV LEDs? DOE Reports. McMorrow Reports, September 2, 2022.
COVID-19's Ongoing Impact on Healthcare Design. Healthcare Design, June 10, 2022.
Inner Circle: Roundtable Discussion About Healthcare Aesthetics, Functionality, and Product Requirements That Have Evolved Since Covid. Healthcare Design, January/February 2022.
P.S. Please do me a favor -- if you liked this post and like this blog, please share it with others by sending them the link or posting it on your Twitter, LinkedIn, or Facebook. Also, don't forget to subscribe, so you'll get emails when new content is posted. Thanks!