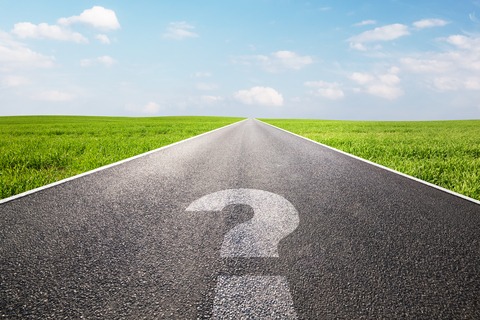 Are you wondering what's ahead for healthcare that will affect facility planning, design, and construction?
Covid-19 is already reshaping healthcare in many ways, as Rod Hockman, M.D., President and CEO of Providence St. Joseph Health, and his colleagues share in their annual list of predictions for the coming year.
Dr. Hockman, who is also the current Chair of the American Hospital Association (AHA), believes that "the crisis has brought out the best in us, and health systems will continue transforming healthcare for the better in 2021."
I could make the case that all his predictions will have some impact on healthcare facility planning, design, and construction. But here are five that could have more direct impact than the others.
1.  Climate Change
More healthcare providers will acknowledge the urgency of climate change and take action, such as pledging to achieve carbon negativity in the next 10-20 years. Not sure how Covid-19 has influenced this, but taking action on climate change has a whole lot of implications on facility planning, design, and construction.
Among other things, decision-makers will have to think differently about construction strategies, heating and cooling systems, water management systems and materials selection. Integration of nature will also be key.
2. Mental Health
The physical, emotional, and economic toll of the pandemic on many people will continue to be felt. Creating environments that help reduce stress and anxiety for patients and staff through things like access to nature and positive distractions, natural materials, supportive workspaces, less noise, promoting movement, etc. will be a critical design strategy. The demand for healthcare facilities that offer mental and behavioral health services will also continue to increase.
3. Virtual Care
Even as the pandemic subsides (and Hockman predicts that it will begin flattening in the spring), telehealth will continue to gain momentum. Which of course, has all sorts of implications for facility planning, design, and construction, as I outlined in a post a couple of months ago. Creating spaces for telehealth that foster human connections and communicate empathy will be essential to the patient experience.
4. Digital Technology
Things like artificial intelligence chat bots, telehealth, remote patient monitoring, and text messaging services will continue to grow in importance as providers strive to create seamless, engaging digital experiences for patients. How this will affect facilities isn't exactly clear, but many experts believe it will reduce the need for space as patients get their healthcare remotely.
And what about staff? A healthcare system facility V.P. told me recently that with so many staff working virtually from home and expected to continue doing so even after the pandemic is over, the big administrative building they built a few years ago on their campus is no longer needed. The challenge now is, what to do with it?
5. Weakened Economy
Increased unemployment means that hospitals may be caring for patients with no insurance, which will threaten their financial stability. Lower Medicare or Medicaid reimbursements will also impact the bottom line. This may mean more hospital closures and less money available for capital improvements.
Many Challenges Ahead
Covid-19 or not, the transformation of healthcare is ongoing. Which means that there are always going to many challenges ahead for those planning, designing, furnishing, and constructing healthcare facilities.
But there are also many opportunities. Especially now. Because as Dr. Hockman said, the crisis is bringing out the best in all of us.
For more about some of the design and construction trends emerging as a result of the pandemic, check out these articles:
Healthcare Design in a Post-COVID World. Building Design + Construction, February 5, 2021.
The Pandemic Resilient Hospital: How Design Can Help Facilities Stay Operational and Safe. HKS, January 26, 2021.
Covid-19 Reshapes the Future of Hospital Design. Medical Expo e-mag, January 4, 2021. http://emag.medicalexpo.com/covid-19-reshapes-the-future-of-hospital-design/
Hospitals Without Walls: The Future of Healthcare. The Guardian, January 2, 2021.
P.S. Please do me a favor -- if you liked this post and like this blog, please share it with others by sending them the link or posting it on your Twitter, LinkedIn, or Facebook. Also, don't forget to subscribe, so you'll get emails when new content is posted. Thanks!
Photo 49407194 © Michal Bednarek - Dreamstime.com