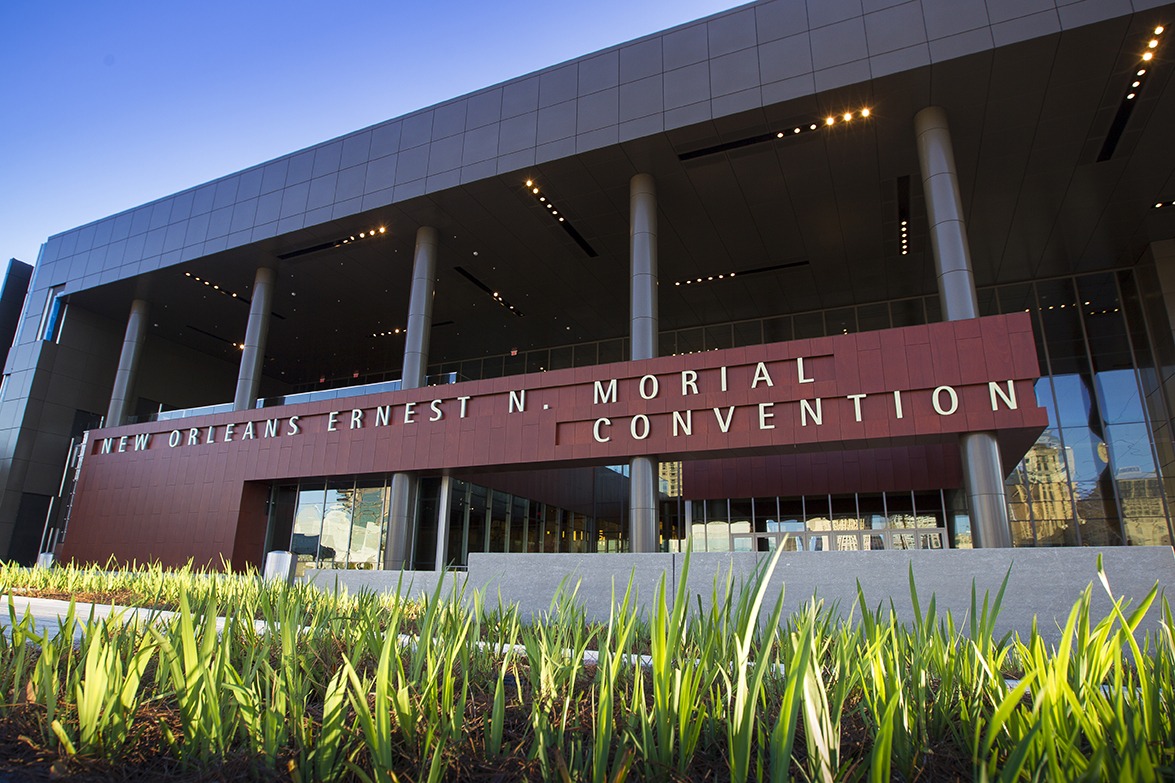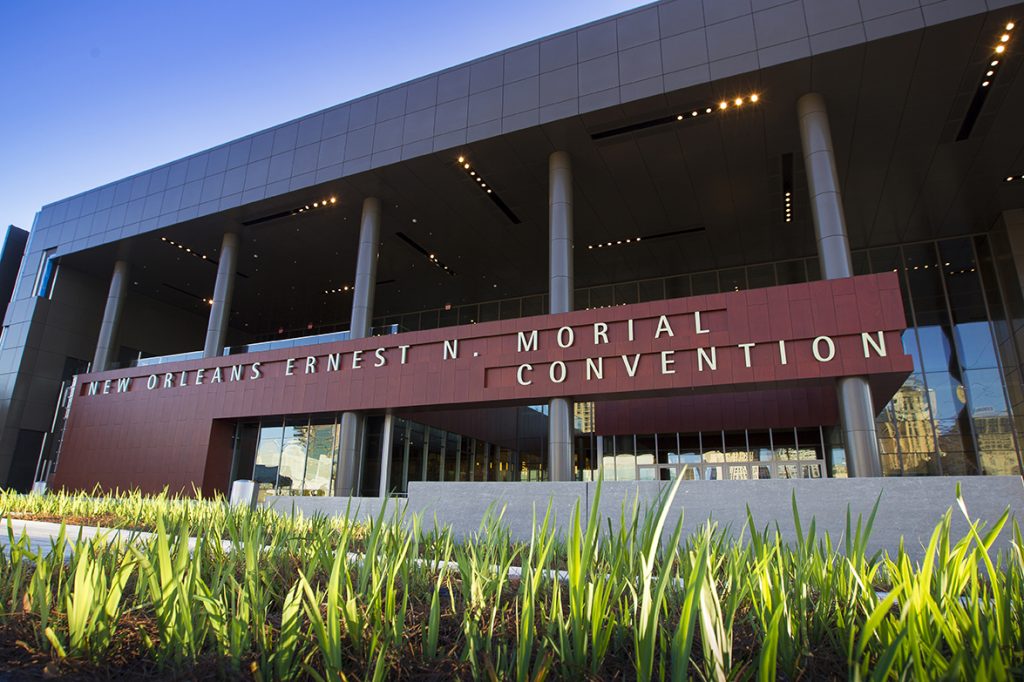 In just two weeks, I'll be heading to New Orleans for the 2019 Healthcare Design Expo + Conference.
Are you going?
With four keynotes, 121 educational and interactive sessions, six workshops, six facility tours, 23 association events, and more than 370 exhibitors, there's a lot to see and do at Healthcare Design. It's also a great place to catch up with colleagues and meet new people.
And if you're interested in learning more about designing behavioral health or children's facilities, you'll find more than 20 sessions on these two topics. There are so many sessions to choose from, it's hard to pick.
So I've done a little legwork for you.
What interests me might not interest you.  You also may want to choose sessions that are CEU-approved for your credentials.
But in case you're still deciding, besides the keynotes, here are my session picks.
Sunday, November 4
9:30 a.m.
E01 - Reducing Security Risks: How Visibility Enhances Security in Community Hospitals' Emergency Departments
Debajyoti Pati, Professor and Rockwell Endowment Chair, Texas Tech University
Kirk Hamilton, Beale Professor of Health Facility Design, Texas A&M University
Arsalan Gharaveis, Healthcare Planner and Researcher, HDR
Mardelle Shepley, Dr., Cornell University
Or:
D01 - Aging Impacts! The Design Story for All Healthcare Settings
Jane Rohde, Principal, JSR Associates, Inc.
Kristin Ellingsen, OFG
Dave Ufflemann, VP Sales, Krug
(Deep Dive 9:30-11:45)
10:45
E15 - Designing a Place of Sanctuary for Behavioral Health Inpatients and Staff
Robyn Linstrom, Associate, Davis Partnership Architects
Jim Hunt, President, Behavioral Health Facility Consulting, LLC
Kim Boe, Executive Vice President, West Springs Hospital
1:45
E26 - Lights, Camera, Action: Healthcare Design through the Lens of Pop Culture
Jennifer Aliber, Principal, Shepley Bulfinch
Angela Watson, Principal, Shepley Bulfinch
Or:
D02 - The Future of Healthcare Green Building Rating and Certification Systems
Kim Shinn, Principal and Senior Wizard, TLC Engineering for Architecture
Robin Guenther, Principal, Perkins+Will/ Health Care Without Harm
Deep Dive (1:45 - 4 p.m.)
3 p.m.
E36 - Will Your Hospital Make the Cut? Three Emerging Factors Changing the Typical Hospital Typology
Stacey Brimmer, Senior Associate, Corgan
Alisa Carlson, Methodist Health System, Methodist Health System
Monday, November 5
9:45 a.m.
E46 - When Children's Hospitals Grow Up: The Evolution of Pediatric Planning and Design
Donald McKahan, Principal, McKahan Planning Group
Jennifer Aliber, Principal, Shepley Bulfinch
Francis (Frank) Pitts, Principal, SimTigrate Design Lab, College of Architecture, Georgia Institute of Technology
(ICONS session)
E42 - Weathering the Future in Resilient Healthcare Settings
Robin Guenther, Principal, Perkins+Will/ Health Care Without Harm
John Utech, Senior Director of the Office for a Healthy Environment, Partners HealthCare
John Messervy, Corporate Director of Design and Construction, RSP Architects
3:30 p.m.
E58 - Incorporating Technology that Improves Patient Safety and Save Lives
Carlos Amato, Principal, CannonDesign
Ted Hood, Senior Project Manager, TLC Engineering
4:45 p.m.
E67 - Engaging Community to Create a Compassionate Culture and Patient Experience
Greg Mare, Healthcare Practice Leader, AECOM
Christine Devens, Associate Principal, AECOM
Matthew Sanders, AECOM
Joanna Benning, Vice President Facilities and Construction, Mercyhealth, Mercyhealth
E62 - You Are Here: Navigating Our Internal GPS to Inform Wayfinding Research
Meredith Banasiak, Design Researcher, Boulder Associates Architects
Jenny Hastings, Principal, Boulder Associates Architects
Sarah Plane, Design Researcher, Boulder Associates Architects
Shannon Hackley, Owner, Shannon Leigh Design
Tuesday, November 5
8:15 a.m.
E72 - Last Building Standing: Advancing Resiliency for Healthcare Design
Jocelyn Stroupe, Principal, Director of Health Interiors, CannonDesign
Brian McKenna, Principal, CanonDesign
Dr. Margot Hartmann, President & CEO, Nantucket Cottage Hospital
John Messervy, Corporate Director of Design and Construction, Partners Healthcare Inc.
9:30 a.m.
E79 - FleXX: A Framework for Flexibility, Tested in Practice
Michelle Ossmann, Director, Health Environments, Steelcase Health
Upali Nanda, Associate Principal and Senior Vice President | Director of Research, HKS Inc
Teresa Neely, Senior Vice President, Chief Ambulatory Officer, Chief Nursing Officer, Ambulatory, UW Health
Whitney Fussel, Vice President, Director Health, HKS Inc
1:15 p.m.
E90 - Driving Change: Supporting Growth in the Philadelphia Navy Yard
Laura Morris, Principal & Interior Design Director, Array Architects
Fernanda Pires, Senior Associate / Healthcare Planner, Array Architects
Kim Dengler, Director, Facilities Design and Construction, Jefferson Health
Jennifer Keddie, Development Manager, Aegis Property Group
2:30 p.m.
E100 - Seattle Children's: Driving Cultural Shifts and Bridging Generational Differences through Innovative Space Use
Victoria Nichols, Partner, ZGF Architects
Mandy Hansen, Director, Facility Planning, Design & Construction, Seattle Children's
Sara Howell, Associate Principal, ZGF Architects
One More - My Session With Tama Duffy Day
Also, please think about joining Tama Duffy Day, Health and Wellness Leader, Principal at Gensler and I on Sunday at 10:45 a.m. for an interactive discussion (I04), For the Love of Purpose: How Can Design Help Prevent Clinician Burnout by Tapping into Intrinsic Motivation?
You can find out more about any of the HCD conference sessions by going to the HCD website. Unfortunately, there's no good way to search (except by track), so you just have to scroll through them to get to the descriptions.
Also, if you want to connect with me at HCD, feel free to contact me or send me a message on the HCD app. Looking forward to seeing many of you in New Orleans!
P.S. Please do me a favor -- if you liked this post and like this blog, please share it with others by sending them the link or posting it on your Twitter, LinkedIn, or Facebook. Also, don't forget to subscribe, so you'll get emails when new content is posted. Thanks!