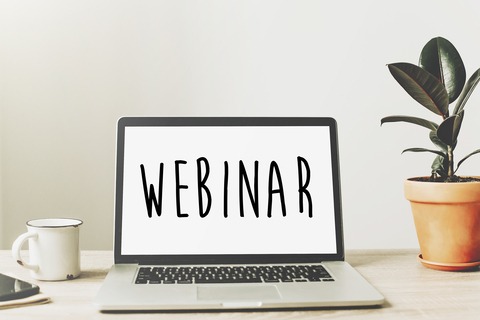 I don't know about you, but I'm getting webinar weary.
It seems like almost every day, I can watch a webinar on something related to healthcare or senior living design. Or just about any other topic.
Many conference organizers that have had to cancel in-person events have pivoted to holding virtual conferences and happy hours. At first I thought this was a good idea, but after almost three months of virtual learning on top of virtual meetings every week, I'm not so sure.
Just Right or Too Much?
I thought the two-day Virtual Environments for Aging conference at the beginning of June was just right in terms of pricing and timing.
But a whole month of webinars and online social events? That's what The Merchandise Mart in Chicago is doing with NeoConnect in June. It's too much.
And I know that NeoConnect is targeting the diverse group of folks who attend NeoCon every year, so it's not all about healthcare design. But I'm still overwhelmed when I look at the schedule each week.
Healthcare Design magazine has also been doing a Covid-19: Lessons Learned series. The Center for Health Design is continuing its icons and innovators webinars, even offering some free ones.
And of course, many product manufacturers are offering webinars, too.
More Interaction
The good news is that many of these free webinars are archived for on-demand viewing. Many are also approved for CEU credits.
Maybe I'm just tired of panel discussions where one speaker at a time goes through their slides with little or no interaction with the other speakers or the audience. Isn't there a better way to do this?
I don't have any brilliant ideas, but I think I'd be more engaged if it was a one-on-one conversation between experts. Or a town hall type of thing where the audience asks questions about things they want to know about instead of speakers telling them what they should know about.
One of the best webinars I attended during the pandemic was with Bill Thomas, M.D., who is an author, performer, and international authority on geriatric medicine and eldercare. His webinar was part of a weeklong virtual summit in April presented by Senior Living Foresight.
Bill is a great speaker who simply sat with his laptop in his living room sharing interesting ideas about how Covid-19 is going to impact senior care/senior living design. He took almost half the time to answer the audience's questions.
It was unscripted and informal. Which was refreshing.
Time to Re-Think Virtual Learning
Perhaps it is the CEU requirements that box us into lifeless panel presentations. Or speakers who can't present ideas without boring bullet point slides.
I don't know, but it may be time to re-think virtual learning.
Otherwise, just like all the K-12 and higher education students and teachers, we're all going to be burned out on it.
Who knows whether we'll resume going to healthcare and senior living conferences in the fall or winter. Right now as Covid-19 cases continue to surge in some states, it's not looking good.
So we may be stuck with just virtual learning and socializing for a while.
P.S. Please do me a favor -- if you liked this post and like this blog, please share it with others by sending them the link or posting it on your Twitter, LinkedIn, or Facebook. Also, don't forget to subscribe, so you'll get emails when new content is posted. Thanks!