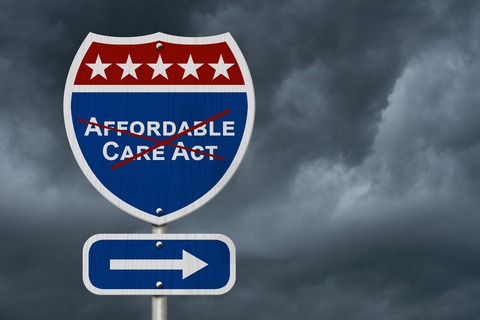 I don't know about you, but I'm really glad that the U.S. Congress is taking a Fourth of July recess.
That way, we'll get a little bit of a break from all the drama surrounding the Republicans' new healthcare bill, which goes by the catchy name of "Better Care Reconciliation Act of 2017."
Unless you've been living under a rock (or live in another country and don't care about American politics), you know that Senate Republicans released their healthcare bill last week.
The good news for healthcare facility design is that the ACA's provision to test, evaluate, and expand methods to control costs and promote quality of care is still in the Senate bill. That means efforts to reduce hospital readmissions and hospital-acquired conditions will continue.
Which also means that designing environments that support good patient experiences will remain important.
The bad news is that according to the nonpartisan Congressional Budget office, 22 million Americans will lose coverage -- many of them poor or elderly.
Pressure on Emergency Departments
If this happens, Emergency Departments will once again be flooded with patients who may or may not have emergencies.
This may make it even more difficult for hospitals to get to the point where they don't have to deliver care in the hallways of their EDs. Predicting volume will continue to be a design challenge.
As these non-insured patients pour through the doors of rural hospitals, loss of Medicaid funding in the bill will put further financial strains on already struggling institutions. Many will be forced to close, leaving people in large parts of the country without access to care.
There is no alternative model for a rural hospital to serve non-insured patients that makes financial sense. Therefore, no design challenge.
What About Long-Term Care?
Also, a quarter of all Medicaid spending is for long-term care, typically in nursing homes or assisted living facilities.  If funding goes away, where will all the low-income Baby Boomers in need of skilled nursing care coming down the pike live?
At home maybe.
But many would still need help to pay for in-home care services. That's why it is critical to come up with new models for senior living that aren't just for the middle class and wealthy.
A few weeks ago, I wrote a post about how Healthcare 2.0 will affect facility design. I still believe that many hospitals and health systems are going to stay the course.
But no doubt, if the Senate healthcare bill passes, and 22 million uninsured people come into the system, it will pose some significant challenges.
Want To Read More Opinions About the New Healthcare Bill?
Check out these articles:
"Why the Senate's Health-Care Plan Wouldn't Work in the Real World" by Drew Altman, Washington Post, June 27, 2017.
"Tear Up the GOP Health Bill and Start Over" by William A. Galston, Wall St. Journal, June 27, 2017.
"Compare Proposals to Replace the Affordable Care Act," Kaiser Family Foundation, June 2017.
"Republican Healthcare Bill Could Squeeze Seniors Needing Long-Term Care" by Jeff Mapes, Oregon Public Broadcasting, March 22, 2017.
P.S. Please do me a favor -- if you liked this post and like this blog, please share it with others by sending them the link or posting it on your Twitter, LinkedIn, or Facebook. Also, don't forget to subscribe, so you'll get emails when new content is posted. Thanks!