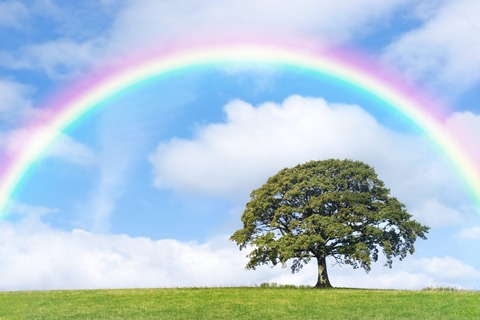 I've been advocating for creating environments that help comfort and support patients, families, and staff since the early 1990s. During that time, I've seen many planning, design, and product innovations that have significantly contributed to positive patient and staff outcomes.
And yet it often takes a personal experience to remind me that the work so many of us do in the field of healthcare design matters.
My 87-year old mother, who suffered from Alzheimer's for 13 years and was in the final stages of the disease, fell and broke her hip in September. We decided against surgery and put her in hospice care at Carle Bro-Menn Medical Center in Normal, Ill.
Positive Distractions Help Calm Patients
When I walked into her room for the first time several days after she was admitted to hospice care, The C.A.R.E. Channel was playing on the TV. My mom's eyes were not open so she was not watching the nature scenes, but I know she could hear the music.
Healing Healthcare Systems (HHS), the company that produces The C.A.R.E. Channel, has been a client of mine. C.A.R.E.'s beautiful nature imagery and instrumental music helps relax patients by masking unwanted noise. It provides a positive distraction that has many health benefits.
I no longer work for HHS, but C.A.R.E. programming is, hands-down, the best relaxation programming available for patients.
And I'm so glad it was available for my mom and my family while she was in the hospital.
The hospice nurses could not say enough great things about The C.A.R.E. Channel. They feel it is a real comfort for patients. They were also happy to learn that they, too, could download an app on their phone and access C.A.R.E. programming when they weren't at the hospital.
Natural Light Makes a Big Difference
I was also pleased with the design features and layout of my mom's large corner room. It had big windows that let in a lot of natural light. The family zone had a round table that four of us could eat at, as well as a sleeper sofa.
The overhead and task lighting wasn't so great and the materials and finishes could have used a facelift, but for the most part, the room had all the components of a healing environment.
When I commented to the head hospice nurse about how large and comfortable the room was, she said, "We fought very hard for these rooms. It was important to us that it be a supportive space for families to be with their loved ones."
How nice to hear that coming from a nurse.
Design Everywhere Matters
Sadly, my mom passed away four days after she was admitted to hospice care at Carle Bro-Menn. We were able to be with her until the end with The C.A.R.E. Channel gently playing in the background and the light streaming in the windows.
Yes, healthcare design matters.  So does design everywhere.
But in healthcare, the stakes are so much higher because patients and their families are dealing with stress and in some cases, compromised immune systems, brought on by a medical condition. Or in the case of staff, stress and exhaustion from the extraordinary emotional and physical demands of their job.
All of us who have worked in the healthcare design field should be proud of the work we've done for the past 30+ years to push this idea forward. We have made a difference.
Keep up the good work, everyone!
P.S. Please do me a favor -- if you liked this post and like this blog, please share it with others by sending them the link or posting it on your Twitter, LinkedIn, or Facebook. Also, don't forget to subscribe, so you'll get emails when new content is posted. Thanks!
Photo 6138954 © Marilyn Barbone - Dreamstime.com