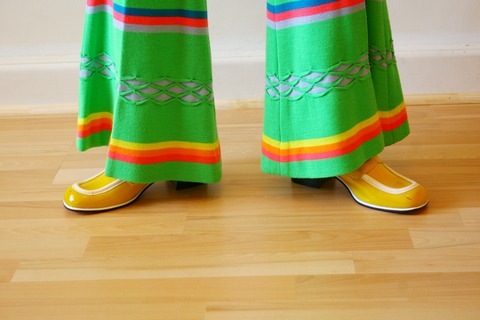 If you've been in the healthcare design industry for 30+ years like I have, you've seen a lot of design trends and fads come and go.
If you're relatively new to the field, you may think that many of the ideas people are talking about today are new. But the reality is that a lot of these ideas are design trends that are now standard practice. And some are design fads that could become trends.
So what's the difference between a trend and a fad?
A trend is a prevailing tendency that's gradually gaining momentum and might have long-term implications, while a fad is a short-term burst of interest or way of being (like bellbottom pants).
Breaking it Down
With the help of my friend, healthcare architect Sheila Cahnman, I came up with the following lists of healthcare design trends and fads.
Healthcare design trends of the past that are now standard practice include:
Single patient rooms
Access to nature and natural light
Flexible spaces
Wayfinding systems
Sleeper sofas/chairs
Art as positive distraction
Indirect lighting
Emerging trends in healthcare design include:
Healthy buildings (ones that don't harm people or the planet)
Neurodiverse environments
Smart hospitals
Current healthcare design fads that could become trends (and eventually standard practice) include:
Circadian lighting systems
Roof gardens
ED pods
Staff respite rooms
Equitable spaces
Operable windows
Past healthcare design fads that had their moment include:
Aquariums
Labyrinths
Family kitchens
Hotel-like environments
Universal patient rooms
There's also trends in healthcare service, delivery, and operation that affect healthcare design. Current ones include:
Virtual care
Urgent care
Micro-hospitals
Behavioral and mental health
Patient experience
Workforce challenges
Fewer hospital beds
ESG policies
And of course, the big emerging trend in healthcare service and delivery is digital technology -- which includes everything from mobile apps, software that supports clinical decisions, artificial intelligence, and machine learning. Dare I say it? The metaverse hospital.
There's probably a lot I'm missing here, but you get the idea. Ten years down the road, some of these fads and trends will have faded. Some will be mainstream.
But to keep moving forward, we need to understand and appreciate what's come before.
One More Thing
If you're going to be at the Healthcare Facilities Symposium and Expo in Charlotte next week, be sure to say "hi" if you see me roaming the halls. I'll be the person with the big smile on my face.
P.S. Please do me a favor -- if you liked this post and like this blog, please share it with others by sending them the link or posting it on your Twitter, LinkedIn, or Facebook. Also, don't forget to subscribe, so you'll get emails when new content is posted. Thanks!