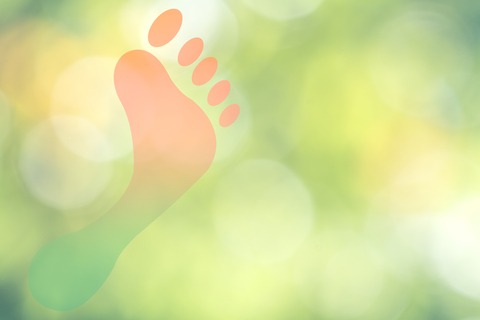 My colleague and friend Robin Guenther (who, sadly, passed away in May) once said, "We will not have healthy people on a sick planet."
And while the impact of climate change on our health is well-documented, there is still a disconnect between the health of the planet and health of the people.
Rising temperatures, more extreme weather, rising sea levels, and increasing CO2 levels can, and do, cause all sorts of health issues -- including respiratory allergies, asthma, cardiovascular disease, injuries, fatalities, and mental health crises, and more.
That's why the World Health Organization thinks climate change is the single biggest health threat facing humanity.
And that's also why every hospital and health system needs to be taking action to reduce their carbon footprint. Because how can you call yourself a healthcare organization if you are contributing to the poor health of your patients?
Taking Action
Several initiatives are underway to the reduce healthcare's carbon footprint, which, in the U.S. and around the world, is significant.
One is the Health Care Climate Challenge, which is an initiative of Health Care Without Harm. More than 26,000 hospitals and health centers around the world have committed to effective climate action by joining this initiative.
Another is the Health Sector Climate Pledge, a program of the U.S. Department of Health and Human Services in partnership with the Biden Administration. They are asking hospitals, health systems, and other industry stakeholders to take a voluntary pledge to reduce carbon emissions by half by 2030 and reach zero emissions by 2050.
So far, a group of 116 organizations representing 872 hospitals, as well as more than 200 federal hospitals and health facilities have signed the Health Sector Climate Pledge. The Joint Commission has also signed the pledge and is developing new requirements for its standards to address environmental sustainability.
Embodied Carbon Footprint
These initiatives mostly focus on lowering their operational carbon footprint (building energy consumption). But there's also a huge opportunity to reduce the embodied carbon footprint (manufacture, transport, installation) of materials and products -- which may be responsible for emissions at least equal to or more than those from the building structure or envelope.
I'm happy to report that with the passage of the Inflation Reduction Act last August, specifying low-carbon construction materials and products is now part the U.S. federal government's strategy to reduce greenhouse gas emissions.
It includes $350 million for grants, technical assistance and tools (including carbon labeling) to report, measure, and substantially lower the levels of embodied carbon and other greenhouse gas emissions for construction materials and products. While the Act's immediate impact will be felt most quickly within the federal government, it is likely that other public and private projects will also prioritize embodied carbon in future specifications.
I'd like to see this program and funding expanded to include interior products like furnishings, fabrics, flooring, lighting, and fixtures. But it is a good start.
Getting to Net Zero
Getting to zero carbon emissions isn't going to be easy for hospitals and health systems. Those of you planning and designing facilities (as well as those of you manufacturing products to go into those facilities) all have a critical role to play.
But the good news is that there are many available tools and resources, including:
Learn About Healthy Buildings & Earn CEU Credits
Join me and Carolina, an OFS Company, as I present "First Do No Harm: Creating Healthy Interiors in Healthcare Buildings" on Tuesday, July 25 at 11 a.m. EST. You can earn 1.0 IDCEC HSW Sustainability CEU credit and/or 1.0 EDAC CEU credit. >>>Register
P.S. Please do me a favor -- if you liked this post and like this blog, please share it with others by sending them the link or posting it on your Twitter, LinkedIn, or Facebook. Also, don't forget to subscribe, so you'll get emails when new content is posted. Thanks!