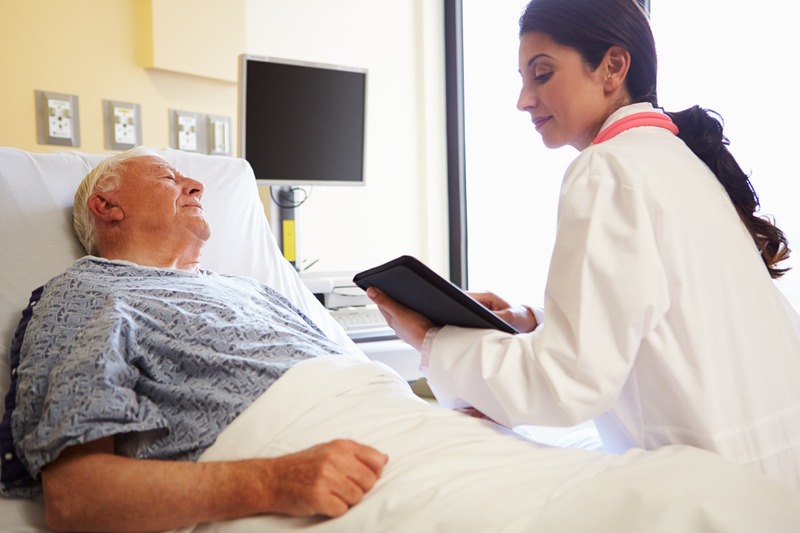 I'm happy to report that more than 60 people attended the interactive session Tama Duffy Day, Health+Wellness Leader, Principal of Gensler, and I led at the Healthcare Design Expo + Conference a few weeks ago.
They had come to explore "Patient Experience: The "X" Factor of Design" with us. The room was filled with architects, designers, construction managers, facility managers, clinicians, administrators, product manufacturers, researchers, students, and a few others.
Every patient wants a great healthcare experience, right? But how do we design for the optimal patient experience?
It starts with "why."
Core of Experience is Intention
To dig into this, we first asked attendees to share examples of their own memorable healthcare experiences. Then we used the Gensler Research Institute's Experience Index to categorize those experiences and get people to think about the "why" behind them.
You can read more about The Gensler Experience Index here, but what we are most interested in is that at the core of experience is a person's intention, or the reason they are embarking on that experience. Their reason for visiting informs how they will ultimately perceive and evaluate their experience.
Those intentions or "experience modes" form the center of Gensler's Experience (ExI) Framework.  They are task, social, discovery, entertainment, aspiration.
While most healthcare experiences are task modes (seeking to do something), there are also aspects of the healthcare experience that are social (interaction with staff or visitors), entertaining (positive distractions to take patients' mind off their situation), and aspirational (where patients feel empowered to do something). Discovery is a bit of a stretch, but I suppose visiting a doctor to explore doing some type of procedure might fall into that category.
More Questions
Then we asked attendees a series of questions, which were the same questions Gensler asked participants in a series of Health+Wellness Roundtable Discussions across the country this past year. Here are some of their responses.
What is Your/Your Company's Definition of Experience?
Rewarding inspiring moments
"N" of one
Remarkable healthcare
Every connection point in the system
Putting the needs of the patient first
What Pieces of the Patient Experience Are Given the Most Attention?
Privacy and comfort
Communication
Patient rooms
Caregivers
Connecting points
What Have You Done/Seen That Improves the Patient Experience?
Positive distractions, such as music and nature
Systems and processes that reduce waiting, such as an app for registration
Clinicians that focus on the patient instead of the computer
Physicians who take the time to listen and genuinely respond
Consumer Perceptions of the Patient Experience
We ended our discussion by looking at the highest ranked components from The Beryl Institute's 2018 study of consumer perceptions of the patient experience:
Listen to you
Communicate clearly in a way you can understand
Treat you with courtesy and respect
Give you confidence in their abilities
Take your pain seriously
An environment that is clean and comfortable
A clear plan of care and why they are doing it
Ask questions and try to understand your needs and preferences
The ability to schedule an appointment or procedure within a reasonable time period
A discharge/check-out process in which your treatment plan and/or next steps in care are clearly explained
We asked participants to think about what aspects of the physical environment impact each of these components.
It's pretty clear that the physical environment supports pretty much all of these components. It sets the stage for how people communicate with each other, how well they are able to perform their jobs, and of course, how comfortable patients feel. I shared more of my thoughts on this in an earlier post this year.
Would love to hear your thoughts about Beryl's findings, your own patient experiences, Gensler's experience modes, or the questions above.  Please share in the comments box below or contact me.
P.S. Please do me a favor -- if you liked this post and like this blog, please share it with others by sending them the link or posting it on your Twitter, LinkedIn, or Facebook. Also, don't forget to subscribe, so you'll get emails when new content is posted. Thanks!