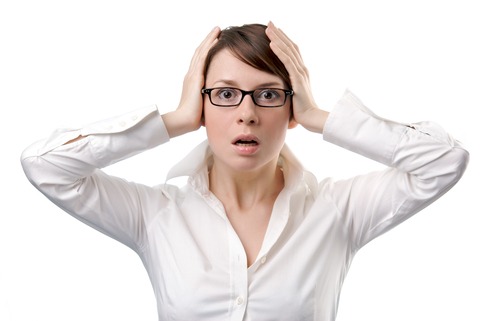 Cheating is rampant in our society these days. Or so I read recently.  And I don't necessarily disagree.
Just look at professional sports. Baseball players on steroids, bikers doping, football teams deflating balls. Why do they do it?  Well, for one thing, because the old adage, "Cheaters never win" doesn't hold true anymore.
At least until someone finds out.
Do professionals in the healthcare design industry cheat?  Probably. Although I don't have any first-hand experience with it. Except, maybe.
When I got the renewal notice for my EDAC certification last month reminding me that I had to have completed CEU courses totaling six units, I panicked.  Because I was three short. What to do?
Now, I'm not a designer.  I don't work on healthcare projects.  I got my EDAC certification because I was working for The Center for Health Design (CHD) when the program was launched and was one of the early beta test-takers, along with about 100 other people.
I'm not a cheater, either.  But one of my first thoughts upon realizing I was short EDAC-approved CEUs was, "Well, I was intending to go to more educational sessions at the Healthcare Design conference last fall. I can just say I did."
But that would be cheating.  If I ever got audited (and they do conduct random audits), somebody would find out. And that would not be good.
So I contacted the folks at CHD and asked them what I could do in three weeks to get my CEUs.  It seems there are lots of things you can do besides attending live lectures -- and much of it is free.
I read an article and filled out a short test. Watched a webinar and completed a form.  Got my CEUs.  Then found out that the requirement is six CEUs over a TWO-YEAR period. Turns out I had more than enough.
As a non-designer, I'm not sure how the EDAC credential has helped me professionally. My knowledge of evidence-based design was built over a period of years long before EDAC was around.
But, it gives me more credibility when I speak and write about evidence-based design. It ties me to a community of like-minded individuals.  I can counsel my clients (and readers) about getting the credential and let them know how it is different than other credentials that healthcare designers get, like the ones offered by ACHA and AAHID.
I didn't work as hard as some to get my EDAC credential. But I do value it. So, I'm going to make sure I fulfill the CEU requirement over the next two years.
I encourage all you other EDACians to do the same.
P.S.  Please do me a favor -- if you liked this post and like this blog, please share it with others by sending them the link and/or post it on your Twitter, LinkedIn, or Facebook, etc.  Also, don't forget to subscribe, so you'll get emails when new content is posted.  Thanks!