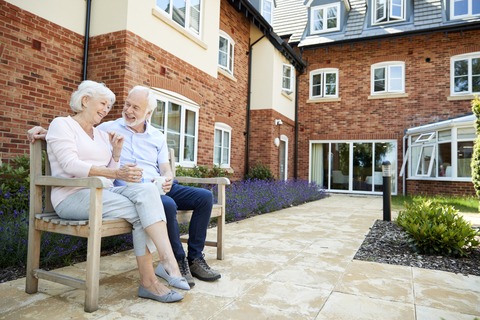 Is tomorrow's customer going to reject today's senior living product?
That's what Robert Kramer, President of Nexus Insights and Founder of the National Investment Center for Seniors Housing & Care, thinks. He also says that what works for a 72-year old isn't going to appeal to an 89-year old.
I agree with him.
And I agree with Boomer expert Matt Thornhill, Founder and CEO of Cozy Home Community, who says we need to shift our thinking from solving the problems of aging to fulfilling the promise of life. Watch this short video to see how simple this is to do.
But is it simple?
Modern society has consistently portrayed aging as a weakness instead of a strength. Can we overcome those entrenched beliefs so easily?
Probably not.
But if anyone can force change, it's going to be the Boomers.
Segmenting Boomers
Many of the new senior living models that Kramer and Thornhill are promoting appeal to me, a 61-one-year-old Baby Boomer. The nice traditional senior living community that my 87-year-old father resides in does not.
Kramer has come up with five "Boomerville Segments": Wellnessville, Margaritaville, Serviceville, Collegeville, and Changeville. Thornhill's Cozy Home Communities are modest rental homes in small pocket neighborhoods.
While the concepts behind these models clearly communicate fulfilling the promise of life, they will only attract tomorrow's customer if the design of these communities and homes reflects it as well. The same is true of any existing senior living community that doesn't want to be rejected by tomorrow's consumer.
It Starts With Building Design
In a recent post about what the new model of senior living will look like, Senior Living Foresight founder Steve Moran wrote that seniors "will move into our communities because we create with them (not for them) powerful, meaning-filled experiences. We must stop thinking about programming as something we do for residents."
Creating powerful, meaning-filled experiences starts with the building design.
How can the design of the physical environment help fulfill the promise of life? By facilitating things like beauty, joy, wellbeing, caring, fun, and camaraderie. And a whole lot more.
There's much work to be done. And we're only just getting started.
P.S. Please do me a favor -- if you liked this post and like this blog, please share it with others by sending them the link or posting it on your Twitter, LinkedIn, or Facebook. Also, don't forget to subscribe, so you'll get emails when new content is posted. Thanks!
Photo 134202774 © Monkey Business Images | Dreamstime.com