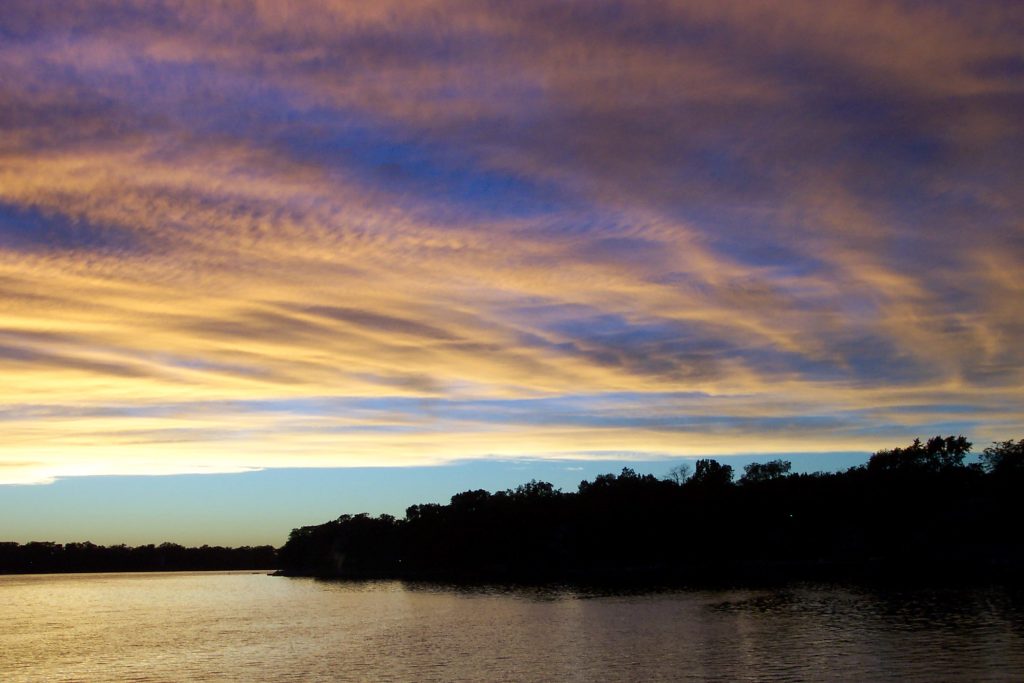 I've been hearing more and more about the use of tunable lighting systems in healthcare settings to help patients and staff maintain circadian wellness.
But do they work? There's not a lot of available research.
New Study on Tunable Lighting Systems
However, I found out this week that a study to measure patient and staff outcomes in a setting with this type of lighting is taking place at Boulder Community Health's new behavioral health unit in Boulder, Colorado.  Designed by Boulder Associates, the unit has tunable, dynamic white LED lighting that simulates the 24-hour cycle of natural light.
Working in collaboration with the U.S. Department of Energy's Pacific Northwest National Laboratory, researchers at the firm are collecting some data by using a wearable light meter to record an individual's "light health."
How cool is that?
It looks like the data collection won't be completed until the end of the summer, so don't expect results anytime soon. But the rigor of this research project and sample size (0ver 100 patients and almost 90 staff) hopefully will produce some significant results on the effectiveness of tunable lighting systems in healthcare settings. Read more about the study>>
Tunable Lighting for Memory and Dementia Care
Several years ago, the Cottage at Cypress Cove in Fort Meyers, Fla. installed a tunable circadian lighting system in its new memory and dementia care households. The system, which also has a satellite real time/place solar connection, is inconspicuously located in the cove lighting in the dining room, living room, kitchen, and TV area.
Is there a difference between tunable dynamic white lighting system and a tunable circadian lighting system? As far as I can tell, one is programmed to change (or can be manually changed) and the other changes according to real time solar data. There may be more color variation in the circadian system as well. More about tunable lighting>>>
SAGE Post Occupancy Evaluation of Cypress Cove
The Cypress Cove project designers, SCFS Architects, were hoping to study the effect of this lighting system on residents, but for various reasons, it didn't happen.
However, last year, the Society for the Advancement of Gerontological Environments (SAGE) chose the Cottage at Cypress Cove memory and dementia care households as the site of its 2018 post-occupancy evaluation. In interviews with staff and residents, the multi-disciplinary SAGE team found that the circadian lighting system seems to evoke a sense of calm and improve sleep patterns.
This is really important for those with cognitive issues, as research has shown that circadian dysfunction can result in increased agitation, nighttime wandering, and daytime napping. Long-term effects of sleep fragmentation resulting from circadian dysfunction can also lead to increased risk of Alzheimer's Disease.
Where to Find It
I didn't just make this stuff up about Cypress Cove.  It's in the 2018 SAGE POE white paper, a 36-page document which you can download from the SAGE website. (Full disclosure - J+J Flooring Group, which funded the 2018-2019 SAGE POE program, is a client of mine.)
But if you want more information on circadian lighting system design and what they did at the Cottage at Cypress Cove, you have to be a SAGE member to download an 18-page supplement to the white paper. Individual memberships are $95, and the supplement and all the other benefits you get are well worth the price of admission.
If you're still not convinced, check out this recent post I wrote about SAGE:  "The Best Kept Secret in Senior Living."
P.S. Please do me a favor -- if you liked this post and like this blog, please share it with others by sending them the link or posting it on your Twitter, LinkedIn, or Facebook. Also, don't forget to subscribe, so you'll get emails when new content is posted. Thanks!