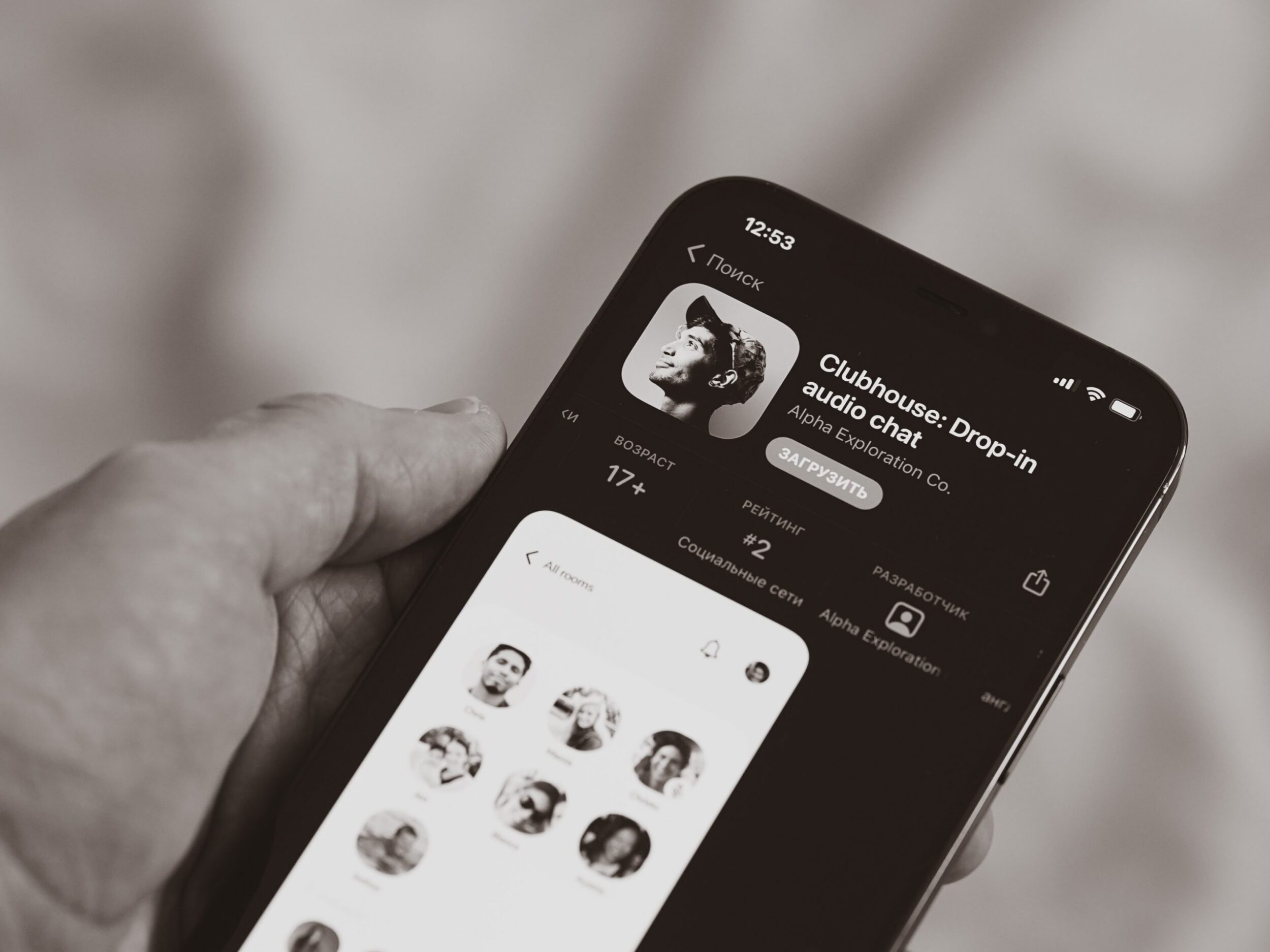 Ever heard of Clubhouse? I mentioned it in a post a few weeks ago, but maybe you missed it.
Launched about a year ago, Clubhouse is an engaging "new" platform for people to engage in live audio conversations. No video and it's not recorded.
Which means, like podcasts, you can listen from where ever you happen to be. You don't have to look presentable, because people only see your headshot.
Each week, about two million people join conversations on Clubhouse about every topic imaginable. You can become members of clubs or join rooms that people have started to talk about something specific.
Become Part of the Conversation
So far, there aren't many conversations happening about healthcare or senior living design.
That's because we need more healthcare and senior living design thought leaders, design experts, and product manufacturers to join. But you can only join if you get an invite from someone already on the app.
You read that right. Clubhouse is invitation-only. Exclusivity is part of its appeal.
And once you're on the app, Clubhouse gives you invites every week to send to others.
You Either Like It or You Don't
Some of you are intrigued by this, right? Others are thinking,"I really don't have time for another social media app."
Maybe not, but Clubhouse is an engaging way to listen to other thought leaders talk about issues and interact with them by asking questions. You may even encounter a celebrity in your field or in another field that you're interested in.
For example, the other day I joined a live conversation with Dr. Anthony Fauci and his wife Dr. Christine Grady. Dr. Sanjay Gupta was one of the moderators.
"I can see Dr. Fauci talk on TV," you might be thinking.
Well, yes, but you can't ask him questions. The moderators of the "Life Itself" club did not open it up to questions from the audience, but this casual conversation with Dr. Fauci and his wife was unlike anything I'd seen on TV.
A Great Networking App
Clubhouse is also a great networking app and can help you build your own authority, business, or brand.
I've only been on Clubhouse a few months and my participation has been sporadic. But in that time, I've connected with people in the commercial design industry who I didn't know before and have at least one lead for new work.
Clearly, the more you participate in Clubhouse, the more you get out of it. And I can see where it might be addicting for some.
Want to join Da Club? Contact me or post a message in the box below. If I have any extra invitations, I'll invite you.
Follow Me
And if you're already on Clubhouse, please follow me. At some point, I'll be launching a club to talk about issues related to healthcare and senior living design.
If you click on my headshot and scroll to the bottom you can see what clubs I'm a member of or following. A couple related to design that I've found interesting:
Contract Interiors -- various discussions moderated by Sid Meadows
Architecting -- "Architects as Healers: Buildings as Medicine" discussion on Monday mornings at 9 a.m. EST moderated by Angela Mazzi
Other clubs getting underway that also show promise:
Design for Health moderated by Sarah McNally
Rethinking Aging moderated by Linda Sherman
Want to know more about Clubhouse? Check out this article on how to get started.
P.S. Please do me a favor -- if you liked this post and like this blog, please share it with others by sending them the link or posting it on your Twitter, LinkedIn, or Facebook. Also, don't forget to subscribe, so you'll get emails when new content is posted. Thanks!
Photo by Dmitry Mashkin on Unsplash