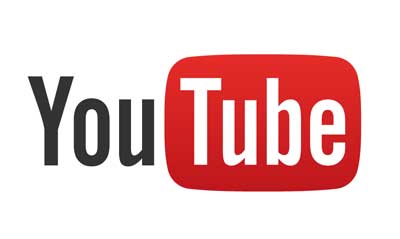 I love cats and have watched many cat videos on YouTube. I've also enjoyed James Cordon's "Carpool Karaoke" lately.
But YouTube isn't just for entertainment. There's a lot of educational and marketing videos to be found within its vast collection. Do a search for "hospital design" and 1.1 million results pop up.
That's a lot of reasons why your company or organization should have a YouTube strategy. Here's 5 more:
YouTube has over a billion users — almost one-third of all people on the Internet — and every day people watch hundreds of millions of hours on YouTube and generate billions of views.
YouTube overall, and even YouTube on mobile alone, reaches more 18-34 and 18-49 year-olds than any cable network in the U.S.
80% of YouTube's views are from outside of the U.S. and it has launched local versions in more than 70 countries.
Marketing on YouTube will help get you found on Google.  Google owns YouTube, so when people search for something, usually a YouTube video pops up in the listings.
YouTube ranks third, behind LinkedIn and Twitter among B2B marketers as the most effective social media platforms they use, according to research done by the Content Marketing Institute. (Facebook is sixth, in case you are wondering.)
If you market your products or services to hospitals, you may be concerned that many hospitals block employee access to social media sites for fear of them sharing private information. But many don't.
According to a survey by inCrowd a few years ago, 59% of healthcare professionals said their hospital didn't block access to social media sites on work computers, while 41% said it did.
If you have a small company or limited resources for social media marketing, you may want to just stick with LinkedIn and Twitter for now and add YouTube later. But don't wait too long.
Want More?
Check out these articles:
"8 Massive Benefits of Using YouTube for Business"
"Survey: The State of Video Marketing 2016"
"4 Tips to Improve Your YouTube Marketing"
P.S.  Please do me a favor -- if you liked this post and like this blog, please share it with others by sending them the link and/or post it on your Twitter, LinkedIn, or Facebook, etc.  Also, don't forget to subscribe, so you'll get emails when new content is posted.  Thanks!