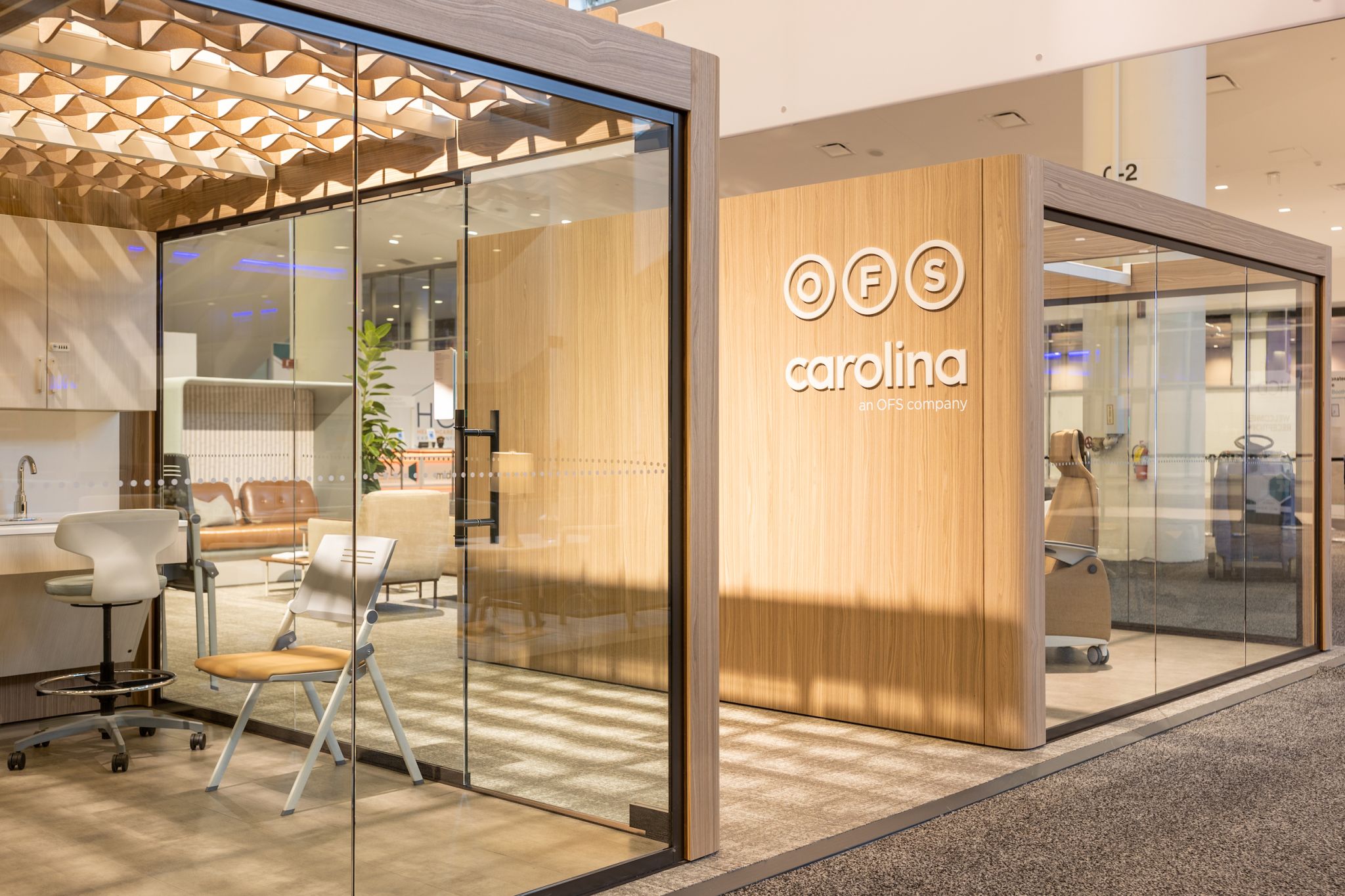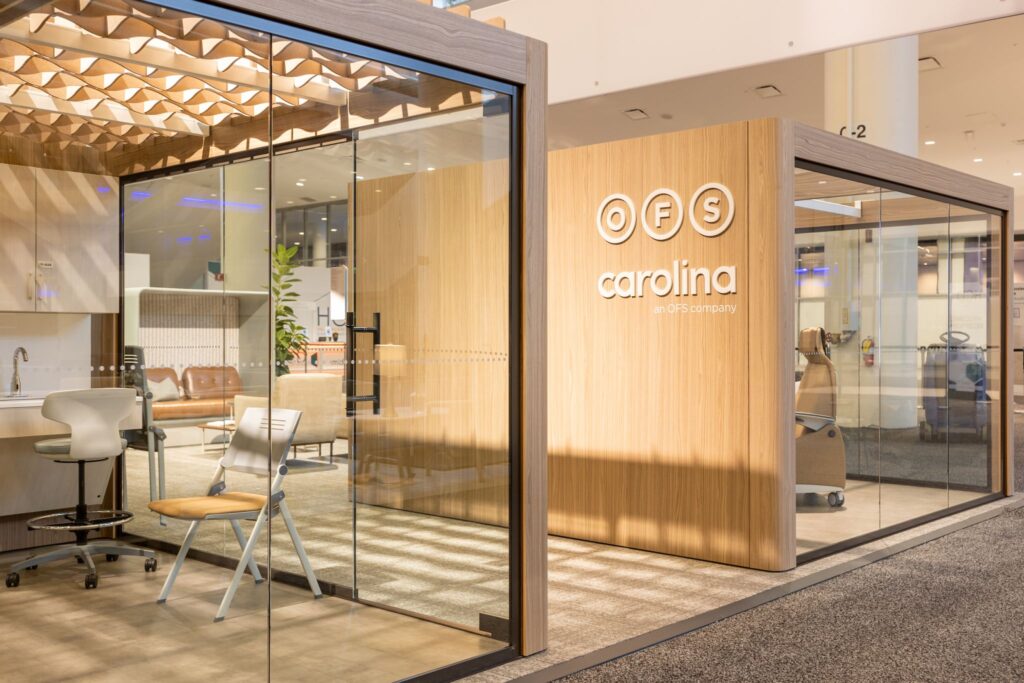 In case you were wondering, I did make it to the Healthcare Design Expo & Conference (HCD) in Cleveland this past week.
And I'm glad I went even though I wasn't sure I wanted to be inside a convention center with a couple thousand people for three days. I heard from a reliable source that attendance was more like 1,200, but I'm not sure if that number included speakers and exhibitors.
Unlike NeoCon a few weeks ago, where I found myself in empty elevators, it didn't feel like fewer people were at HCD (pre-Covid attendance was more like 3,000-4,000). Which means the conference organizer Emerald Expositions did a good job at managing the event space.
A Design Crowd
However, due to Covid safety protocols that banned them from traveling, many people from healthcare organizations did not come to HCD. Some, who were speaking or attending special meetings, showed up, but a lot didn't.
But there were lots of architects, interior designers, and product manufacturers. Unlike past years, Emerald did not provide access to registered attendees on the app, so it was a little difficult to know exactly who was at HCD.
Nonetheless, everybody who was there was happy to be there and it was good to see people in person after all this time.
It kind of felt like a reunion.
Exhibit Hall
I thought HCD's exhibit hall this year was especially good. Maybe it was the energy and excitement of being back together, but many exhibitors' booths (like Carolina pictured above) offered up an impressive display of products and solutions.
One experienced designer told me he thought that the products really hadn't changed all that much since 2019. Perhaps he was expecting see more new ideas as a result of Covid, but it's probably too early for that.
The reality is that truly innovative products don't happen every year -- even every few years.
But there were a lot of new products at HCD that a jury of facilities and design professionals found to be worthy of a Nightingale Award.  Of the 45 that were entered, 10 won Gold and Silver awards and five won Innovation Awards.
Educational Sessions
The six educational sessions I attended on Sunday and Monday were all terrific. Unfortunately because of loud music playing at my hotel until 3 a.m., I got a late start on Sunday morning and missed experience strategy expert Kate O'Neill's opening keynote. I heard she was good, though.
The conversation on Monday morning with Changemaker Award winner George Tingwald and Lifetime Achievement Award winner Frank Zilm was a bit scripted, but I enjoyed hearing some of their backstory and perspective.
I think we're all tired of hearing about lessons learned from Covid, and thank goodness there were very few sessions like that at HCD. I particularly enjoyed learning about CADRE's new Clinic 20xx research from HKS's Upali Nanda and Debora Wingler; and a study about where and when nurses take breaks from Gresham Smith's Lesa Lorusso and colleagues.
Safety Concerns
Unfortunately, due to safety concerns of the hosting healthcare organizations, all the facility tours were cancelled on Saturday. That was a bit of a bummer.
The Center for Health Design also decided not to hold its VIP reception on Saturday night for safety reasons, which I think was a good call. Not wanting to be around large numbers of unmasked people in indoor spaces, I chose not to attend the AAHID and AIA/CAH receptions on Sunday night or the Monday night "Cleveland Rocks" networking party.
Did I feel safe at HCD? I guess so.
Many people were masked, but many were not. The common areas in the convention center are large, with plenty of space to spread out. Although chairs in the smaller session rooms were spaced out, some felt crowded and cramped. Food at the awards luncheon was plated, but lunch in the exhibit hall was buffet.
I would have liked the HCD organizers to require proof of vaccination or a recent Covid test, as NeoCon did a few weeks ago. But that didn't prevent me from going.
Next year's HCD conference is October 8-11 in San Antonio, Tex. I hope to see you there!
P.S. Please do me a favor -- if you liked this post and like this blog, please share it with others by sending them the link or posting it on your Twitter, LinkedIn, or Facebook. Also, don't forget to subscribe, so you'll get emails when new content is posted. Thanks!
Photo:  Carolina, an OFS Company