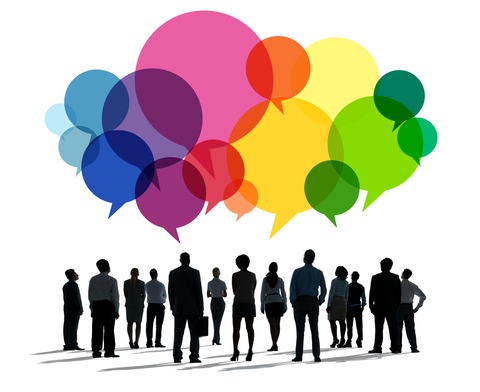 Last week, I renewed my EDAC certification. And it made me realize that I haven't heard much about evidence-based design lately.
Why is that?
I reached out to some industry colleagues to find out.
Kirk Hamilton, Ph.D., FAIA, FACHA, EDAC, Beale Professor of Health Facility Design at Texas A&M University believes that EBD is alive and well.
He should know. He was instrumental in creating the EDAC program for The Center for Health Design (CHD), helped define the term, and has written countless articles and several books on the subject.
"Perhaps a bit quiet because it is no longer as controversial as in the past," Hamilton wrote in an email. "It is not taught in every program, but is growing and the graduates are taking it to the firms, expecting firms to be practicing with EBD principles."
It's a Process Not a Prescription
I suppose the early days of evidence-based design were somewhat controversial because many felt it didn't allow for creativity and practice knowledge to inform the solution. And, there wasn't enough evidence linking design to outcomes.
Some thought it was just a marketing gimmick. Many didn't (and still don't) understand that EBD is a process, not a prescription.
But all that is past us, and evidence-based design is now considered by many to be mainstream.
Which is maybe another reason why you don't hear that much about it anymore. "It's become a practice that most good healthcare architects do," says Shelia Cahnman, FAIA, FACHA, LEED AP, President of Jump Garden Consulting LLC.
Jocelyn Stroupe, CHID, EDAC, IIDA, ASID, Principal with CannonDesign, thinks healthcare clients are aware of EBD and that it still matters. "The push toward accountability and facilities that perform at the highest level is very prevalent," she wrote in an email. "Clients want to know how we can improve their ROI and help them provide a safe environment for care delivery."
"Evidence-based design is relevant on any design decision, and it is expected by our clients," Ana Pinto-Alexander, RID, IIDA, EDAC, Principal, Director of Health Interiors at HKS, wrote in an email. "It is no longer a differentiator."
Jargon Fatigue
Cahnman also believes clients have grown tired of the evidence-based design jargon, partly because the term is often misused to defend design decisions. She prefers the term "research-informed design" to describe the type of research she does to gather information to influence her thinking.
But evidence-based design and research-informed design are two different animals. It comes down to how you define research. Read this post to find out.
My academic friends used to say that a field of study wasn't a real field of study until it had a peer-reviewed journal.  Evidence-based design now seems to have two -- the Health Environments Research & Design (HERD) Journal, which launched in 2007 and the EBD Journal, which just published its first issue (but it's unclear if this is a peer-reviewed publication).
What's Next for Evidence-Based Design?
"The future is going to be with the younger practitioners who understand and believe in the concept and are willing to add something to their process," wrote Hamilton, adding that the 60-and 70-somethings who run architecture firms right now are reluctant to change the way they work.
Stroupe thinks that it can be challenging for firms to keep the momentum going on an initiative like EBD that can change how they practice. "EBD pushes a team further than solving a basic building challenge," she wrote, acknowledging that it also takes a client who wants to engage in the process.
"We continue to increase our EDAC certification within our staff," wrote Pinto-Alexander. But she says HKS is concentrating its efforts in post-occupancy evaluations. "We feel that the data and information gathered [through POEs] is more relevant to our clients and to us," she stated.
Evidence-Based Design by The Numbers
2,500+ EDAC certified individuals (CHD)
57 industry organizations endorse the EDAC program (CHD)
2,000+ studies that link the design of the built environment to healthcare outcomes (my guestimate)
8 steps in the evidence-based design process (CHD)
2 peer-reviewed journals
1 awards program (Touchstone Awards)
P.S. Please do me a favor -- if you liked this post and like this blog, please share it with others by sending them the link or posting it on your Twitter, LinkedIn, or Facebook. Also, don't forget to subscribe, so you'll get emails when new content is posted. Thanks!