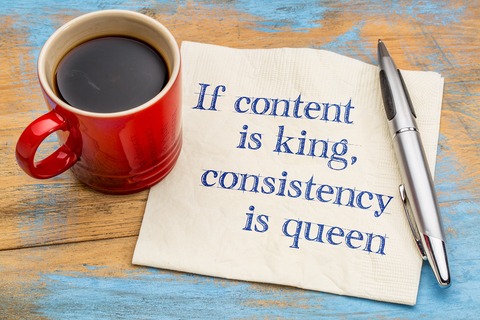 Last week I shared six new reports and papers that are relevant to healthcare and senior living design. What I didn't mention is that all of them are excellent examples of content marketing.
And I'm happy to report that content marketing is stronger than ever -- likely because the pandemic made many companies realize that they couldn't just talk about themselves or their products. They needed to be sharing information that would help their customers or clients meet the challenges brought on by Covid-19.
Yet, many design firms and product manufacturers are still promoting their products and services by showing pretty pictures on their websites, social media posts, magazine ads, etc. While eye candy might get someone's attention, it isn't that effective in building relationships and trust -- something that became even more challenging when we couldn't see each other in person.
Creating Relationships With Content Marketing
That's where content marketing comes in.
Content marketing allows you to create a relationship with your customers or clients by providing them with information that is valuable, useful, compelling, and different. If you do this consistently over a period of time, they will reward you with more product or service sales and remain loyal customers or clients.
I've noticed an uptick in the number of podcasts about the design of places and spaces. A couple of my favorite podcasts are produced by product manufacturers.
Other design firms, product manufacturers, and nonprofit organizations are publishing papers and reports like the ones I shared last week, doing webinars, producing videos, and writing blog posts.
Consistency is Important
Just before the pandemic hit, I was working on launching the Impact Project for J+J Flooring at the Environments for Aging conference. After the conference was cancelled and the project postponed, we shifted our focus to producing a series of timely technical briefs called "Insights on Wellness and Flooring Safety" EF Contract.
Our strategy was to produce them quickly and there were plans to do more before the marketing budget was cut a few months later. Which was unfortunate. Because to get results from content marketing, you must consistently publish great content over many months.
Content may be king, but consistency is queen.
Other Ideas About Content Marketing
It's also useful to have a content marketing plan that defines what you want to accomplish, your audience, message, and your channels of distribution.  For more about creating a plan, check out these tips from the Content Marketing Institute.
You don't have to always create new content either.  You can recycle existing content. Here are some examples:
1.  White papers:  Perhaps one of the earliest forms of content marketing, white papers can be repurposed into blog posts, webinars, podcasts, videos, issue briefs, or infographics. So can research reports or books.
2.  Blog Posts:  Most-read posts can be recorded as podcasts. They can also be republished or you can put a different spin on the same topic.
3.  Presentations:  Old conference or meeting presentations can be refreshed and reformatted, recorded on Zoom, and published on your website (check out mine!).  Or you can repurpose them into videos or blog posts.
4. Videos:  If you've produced videos that have interviews with experts or people in your company, you can use them to write a blog post or article.
One last thought -- don't get websites, social media, and email confused with content marketing. While they have content in them, they are basically vehicles to distribute content.
P.S.  Please do me a favor -- if you liked this post and like this blog, please share it with others by sending them the link and/or post it on your Twitter, LinkedIn, or Facebook, etc.  Also, don't forget to subscribe, so you'll get emails when new content is posted.  Thanks!
Photo 85198873 / Content King © Marek Uliasz | Dreamstime.com