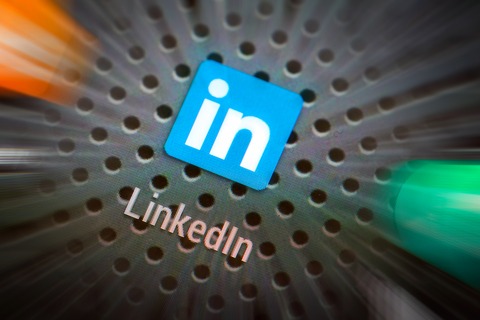 A few weeks ago, I wrote a post on why you should be using social media for work, making the case for having a professional presence on LinkedIn, Twitter, and Facebook.
Then the other day I was talking about social media with a colleague who's starting his own design marketing consulting business. He was wondering why he needed to be active on LinkedIn.
"It's only about jobs, right?" he said.
He went on to tell me that he got 70 responses from his connections when he added his new company to his LinkedIn profile -- 10 of them asking him to tell them more, with a couple that may turn into business.
Now if that isn't testimony to the power of LinkedIn networking, I don't know what is. It has become a place where you can nurture and create relationships that can generate new business.
What Other Marketing Pros Think About LinkedIn
I'm not alone in my thinking.  Many social media marketing pros mentioned LinkedIn in their annual predictions for Social Media Examiner recently. Here are a few of their comments:
Over the last few months, LinkedIn has been making some serious moves. They've added video for all personal accounts, they're testing geofilters for videos, they've made a ton of extreme updates to their messaging platform, and at this point they have over 500 million monthly users. In short, going into 2018, LinkedIn's growth is about as big as Snapchat's growth in 2016 and Instagram's in 2017. -- Azriel Ratz, Ratz Pack Media
I predict that professionals' usage of LinkedIn will skyrocket, resulting in more conversation and interaction, putting LinkedIn into the mainstream where users will make spending time there a priority. -- AJ Wilcox, B2Linked.com
I embarrassed myself in 2017 by suggesting that LinkedIn was a great place to update your resume but held little value for connecting with influencers, particularly those within the media. I now believe that one can't over-invest in their LinkedIn presence in 2018, particularly if you're a company principal, sales rep, or marketing pro. -- Josh Elledge, upednPR.com
6 Things to Do Right Now to Update Your LinkedIn Profile
So, if you can only put effort into one social media platform, I'd vote for LinkedIn. If nothing else, at least take the time to update your profile.
Include a professional-looking headshot that frames your face and has a neutral background. If the one you have is more than three years old, consider replacing it.
Don't simply list your title; write a headline that includes keywords that describe what you do. Go back and tweak it every once and a while.
Write a Summary that tells who you are and why are doing what you do. It should be conversational and reflect your personality. Only the first few sentences appear when someone initially looks at your profile, so make them compelling.
Fill out your Experience with your responsibilities, accomplishments, and what you learned on the job. Again, make it conversational. Don't just post a resume. And don't forget to update it when you change jobs or positions.
Fill out as many of the other areas as you can – Publications, Projects, Credentials, Skills & Endorsements (pick 10 that are most relevant), and Education. Periodically add new things.
Get recommendations (different than endorsements) from colleagues. A good time to do this is just after you've completed a project that involved other individuals.
TIP: Turn off Sharing Profile Edits in the Settings panel while you're updating your profile so all your connections don't get notices of every change you've made. That's annoying. (To do this, click on your picture in the upper right-hand corner, then on Privacy & Settings>Privacy>Sharing profile edits.)
P.S.  Please do me a favor -- if you liked this post and like this blog, please share it with others by sending them the link or posting it on your Twitter, LinkedIn, or Facebook. Also, don't forget to subscribe so you'll get emails when new content is posted.  Thanks!