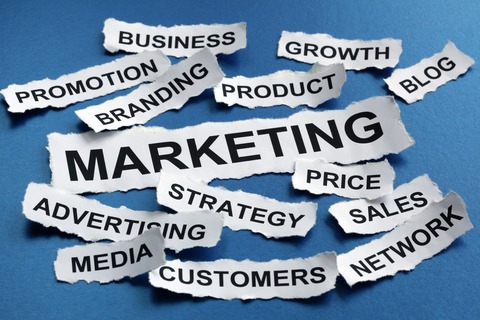 Everyone should care about marketing.  Because it's what most of us do every day when we're attempting to persuade someone to take action.
Trying to get a client or colleague to accept your design concept?  Marketing.
Convincing leadership to approve money for a new project? Marketing.
Asking your boss for a raise or promotion? Marketing.
Of course, marketing also includes things like advertising, published articles, social media, websites, videos, slide presentations, email, etc. These are the tools we marketers use to get people to do something.
So what are some of the marketing things you or the organization you work for be doing in 2019? Here are some ideas.
1. Update Your LinkedIn Profile
If you haven't updated your LinkedIn profile recently -- or even built it out yet, it's time to do it.
Why?  Because LinkedIn isn't just for job seekers, it's a place where 500 million business professionals go to find information — about colleagues, clients, potential clients, industry trends, how to do your job better, and so much more.
It's also a place to represent yourself and the company you work for. In that sense, your profile is part of your company's brand as well as your personal brand.
Ready to update? Check my post for six things you can do right now -- and also these tips from LinkedIn expert Vivika von Rosen.
2. Talk to Your Customers/Clients
I often ask clients or prospective clients how their customers/clients would describe them. Most give me answers like, "We're a healthcare architecture firm" or "We're a company that makes furniture for hospitals."
And yes, that may be what they are, but it's not who they are. Nor does it say how their customers/clients feel about them. Unless they've ever asked them, they really don't know.
The other thing is, you can't empathize with your customers/clients unless you know what they want and what matters to them. You may think you know this, but unless you ask them, you really don't.
You don't have to hire a big market research firm to do this.
But I would recommend hiring a third party -- someone who can interview 15-20 of your customers/clients, vendors, partners, etc. over the phone and get some real answers. You can even supplement it by doing a simple online survey to a larger customer/client base.
3. Redesign or Update Your Website
Most websites in the design and construction industry are showcases for a firm's work or a company's product. They don't tell prospects why they should trust you with their business or how you're going to help them get what they want.
For that matter, most hospital websites don't do that either.  They are repositories for information about services, physicians, location, etc. But they, too, often lack empathy about what really matters to their customers.
So, it's time to take a fresh look at your website, particularly the messaging, to see how you can shift the conversation from "why our product/service" to "why us?"
For more about empathy in marketing, read this post.
Once you've nailed your messages, you're ready to start updating. If your website is more than three years old, you should probably consider a total redesign. Here is the process you should use to do it.
4. Break the PowerPoint Habit
I've ranted about PowerPoint before, and I'm still tired of bullet point slide presentations.
Many of you have gotten more creative by using images, graphics, and words to share your information.  And of course, video always adds additional pizzaz.
But if you can't break the PPT habit, here are some ideas to make your presentations better.
P.S. Please do me a favor -- if you liked this post and like this blog, please share it with others by sending them the link or posting it on your Twitter, LinkedIn, or Facebook. Also, don't forget to subscribe, so you'll get emails when new content is posted. Thanks!