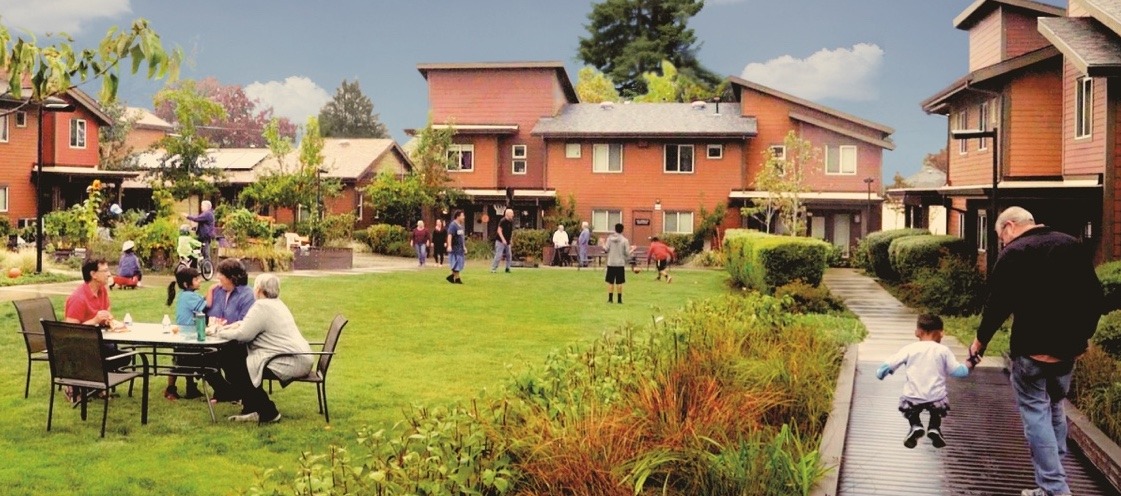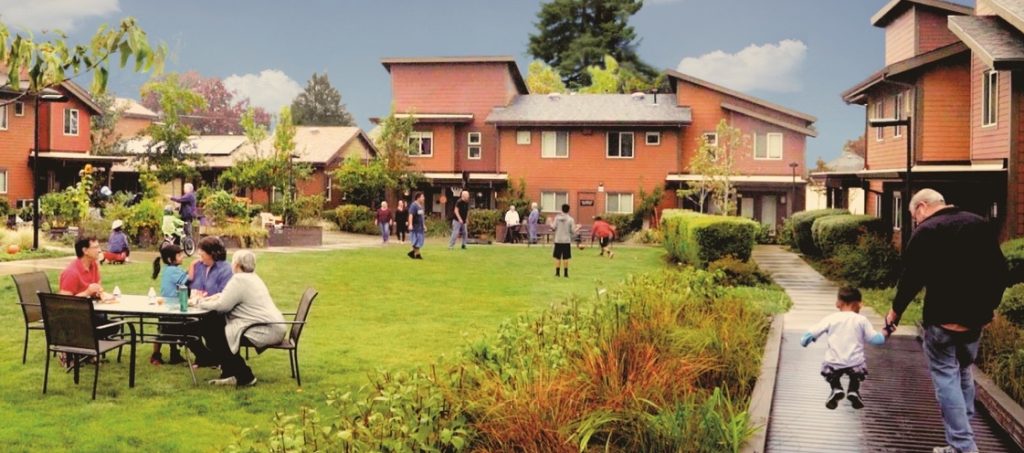 Senior Living 2.0 is upon us. It's where the industry is already going.
According to Richard J. Hutchinson, CEO of Discovery Senior Living, "Providers that don't jump on board will risk their own survival, and those who are (right now) among the first to deliver a high-quality, resident- and lifestyle-focused experience -- as opposed to just providing healthcare services alongside a place to live -- are offering what is quite possibly the most exceptional value in senior living, ever."
As I looked at what this means for design, I came up with five characteristics that will influence how Senior Living 2.0 will look and feel like.  Here they are, in no particular order:
1. A Lifestyle, Resident-Focused Experience
Senior living will have to look like and be marketed as a metaphor for being alive. The industry should be developing communities that appeal to Boomers now, not when they need care 10-15 years from now.
It has to be a lifestyle product that focuses on wellness and prevention along with engagement, human connection, and a sense of purpose and belonging.
2. A Great Place to Work
There's a staffing shortage in senior living right now. Not enough qualified or interested candidates.
One way to attract and retain staff is to create a physical work environment that is less stressful, promotes joy, and gives staff a sense of purpose.  This means designing environments that support why people work, not just how.
That's because many people who work in healthcare and senior living are intrinsically motivated — they thrive on being able to find purpose and meaning in their work. Designing environments that convey beauty, caring, and fun can help make staff feel good about what they do -- and benefit residents as well.
3. Won't Harm People or the Planet
A healthy building is one that does not harm people or the planet. The senior living industry has been slow to embrace this concept, but I think that's going to change.
One big reason is money. Senior living developers and owners get financing for new projects from investors, often Real Estate Investment Trusts – commonly known as REITs.
Nowadays, most of these REITs like to invest in healthcare organizations that have strong Environmental, Social, and Governance policies. They are looking for healthcare organizations that have a history of aligning their operations to support programs that benefit not only the environment, but also their employees, local communities, and shareholders.
Healthy buildings can support the health and wellness of both residents and staff by addressing things like indoor air quality, access to natural light, water quality, sound levels, movement, etc. Also critical are infection control and fall prevention.
4. Many Different Models for All Income Levels
According to a recent survey by Perkins Eastman, the outlook for the life plan community is mixed. But overall, there is still a positive attitude about it, with new models emerging, like the university/college-affiliated life plan community.
Universities and colleges are already in the housing business, so developing communities for seniors on or near campus makes a lot of sense. Themed 55 and over communities, like Latitude Margarita and Storyliving by Disney, are also on the rise.
But here's the thing. The number of middle-income seniors is expected to double by 2029. Over half will not have the financial resources for private pay senior living or an upscale themed community.
A Challenge, But Also An Opportunity
This situation presents a daunting challenge for our country but a tremendous opportunity for those who can develop the right financing and operating models to serve this demographic. One that shows promise is Cozy Home Community -- affordable small rental homes for middle income adults that can be built on land already owned by senior living communities
And many believe that we will gradually shift away from age segregation and segregation by ability and enter a new phase to create multi-ability, multi-generational communities that are exceptional for elders and people of all ages and income levels.
One model is Live Together, a nonprofit organization that works with local organizations and developers to create intergenerational, person-centered care housing communities. Live Together's first demonstration project is in Detroit, Michigan where seniors live alongside students studying at colleges located in and around the East Jefferson neighborhood.
5. Designed and Built for Longevity
And finally, human life expectance is increasing.
According to a report released earlier this year by the Stanford Center on Longevity, by the middle of this century living to the age of 100 will be commonplace. The Stanford researchers proposed 10 principles to lay the groundwork for a society that is healthier, more equitable, and longevity-ready.
One of them is to build longevity-ready communities. What will that look like for senior living? I think it will be about designing for different experiences that will engage people and connect them to one another.
What Do You Think?
Do these characteristics seem right?  What else will shape Senior Living 2.0? Leave your comments in the box below or send me an email.
P.S. Please do me a favor -- if you liked this post and like this blog, please share it with others by sending them the link or posting it on your Twitter, LinkedIn, or Facebook. Also, don't forget to subscribe, so you'll get emails when new content is posted. Thanks!
Photo: Bridge Meadows, Portland, Oregon.