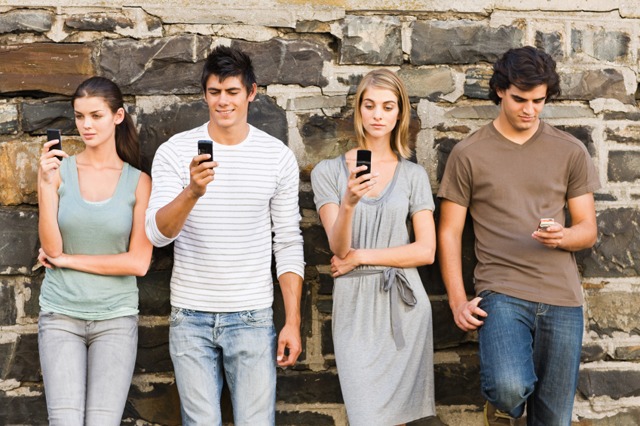 Yesterday, I had the pleasure of being part of a panel discussion at Gensler's Chicago office on "Transforming Student Well-Being from Episodic to Everyday."
Joining me to share our perspectives on how to incentivize students to take control of their own health and well-being were Dr. Jay Bhatt, Chief Strategy and Innovation Officer for the Chicago Department of Public Health, and University of Arizona "neuro-architecture" professor Dr. Eve Edelstein.
A wrap-up of the discussion will be posted soon on Gensler's blog, but I wanted to share my own take-aways.
Today's Students Are Tomorrow's Healthcare Consumers
First of all, health and well-being on college campuses is much different today than it was 30 years ago when I was in school.  We had no fitness center, we didn't care about drinking water out of plastic bottles, and healthy food was cheese pizza instead of sausage.
As one audience member commented, "We never worked out, ate bad food, drank too much alcohol, and felt fine."
Or at least we thought.
Today's students still do some of that stuff (alcohol consumption is the #1 concern of U.S. university presidents), but they are much more conscious about making healthy choices. Many don't know it yet either, but they are tomorrow's healthcare consumers.
Making healthy choices is one of the key components of health reform.  Under the new system, each of us is expected to be more accountable for our own health, as we shift from an illness-based model to a wellness based model of care.
Healthcare is Where You Are
This means that healthcare or healthcare design is not just in the hospital or clinic.  Healthcare is where you are -- in your home, office, dorm room, classroom, gym, grocery store -- you name it. The design of those spaces has to support health and well-being.
Using smart phones to manage their health is also an incentive for today's students to take better care of themselves. Their world is a digital world.  Engaging them to do this is the challenge.
And just like hospitals are being designed to integrate into the community, health centers on campus have to also be designed to be an integral part of campus.  At my son's school, the health center is up a hill, on the edge of campus.  Not very accessible.
Why not put the health center in places where students frequent most often, like the fitness center, cafeteria, or dorm?
More on this topic to come.  Thanks, again, to Gensler, for starting this dialogue.
P.S.  Please do me a favor -- if you liked this post and like this blog, please share it with others by sending them the link and/or post it on your Twitter, LinkedIn, or Facebook, etc.  Also, don't forget to subscribe, so you'll get emails when new content is posted.  Thanks!