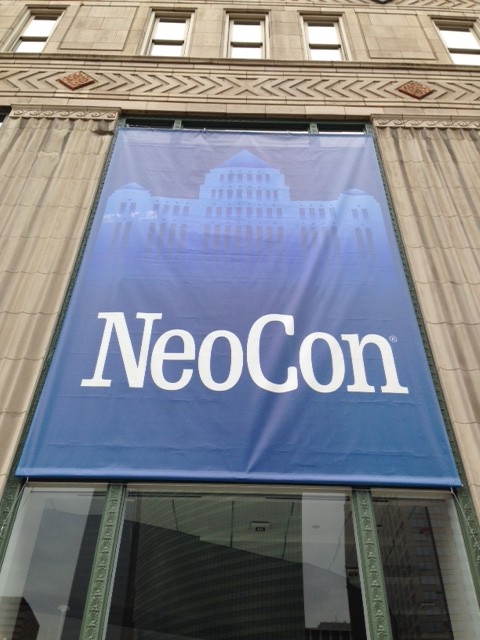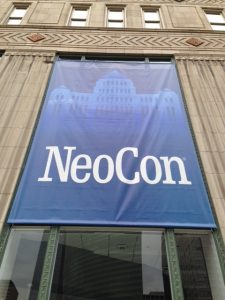 While there was lots of great ideas and products for healthcare spaces showcased at NeoCon in Chicago this week, healthcare furniture manufacturers Herman Miller Healthcare and Steelcase Health stole the show.
Having just changed its name from Nurture by Steelcase, Steelcase Health had a lot to talk about. One salesperson told me, "It's a better description of what we do." I agree. And what I saw there -- and at Herman Miller Healthcare as well -- were sleek, modern-looking, multi-functional products and spaces.
Gone is the brick wall and fireplace that was the focal point of the Nurture showroom a few years ago. In its place?  Clinical and waiting spaces that demonstrate the integration of technology and the need for private communication.
On the wall at Herman Miller Healthcare were the words: "A Healthcare Living Office. Thriving Environments for working and healing." This in response to the shift to outpatient and team-based care delivered in places that are more like offices than traditional hospitals.
Makes sense for a couple of companies that are the pioneers of the office furniture industry and know a lot about workplace design.  As it does for others like KI, Knoll, and Haworth who are also in the healthcare sector.
But those companies were just showcasing product at NeoCon. Steelcase and Herman Miller were offering ideas.  They took a content marketing approach to showroom design and product presentation.
For example, as part of its emphasis on the Patient Centered Medical Home model at NeoCon this year, Herman Miller Healthcare invited Georgia Tech's Dr. Craig Zimring and Jennifer DuBose to present some of their initial research results on the importance of critical design factors for shared workspaces in PCMH outpatient clinics.  And Steelcase Health gave away copies of its recently published 138-page report, "Time for Change:  New Solutions for Healthcare Spaces."
Upbeat Mood
Walking the floors with a focus on healthcare products, I found the mood to be upbeat.  Everyone I talked to seemed to be energized by where healthcare in the U.S. is heading. Business is good.
And like I wrote about last week, they are all trying to figure out how to remain relevant in the NOW healthcare while transitioning to the NEXT healthcare.
Now, I was only at NeoCon for a day and a half, so there's no way I could have seen every healthcare product among the roughly 1M square feet of showroom and exhibit space on the contract furnishings floors of the Merchandise Mart. So I used the Best of NeoCon winners as my guide.  Here are some of the standouts:
P.S.  Please do me a favor -- if you liked this post and like this blog, please share it with others by sending them the link and/or post it on your Twitter, LinkedIn, or Facebook, etc.  Also, don't forget to subscribe, so you'll get emails when new content is posted.  Thanks!