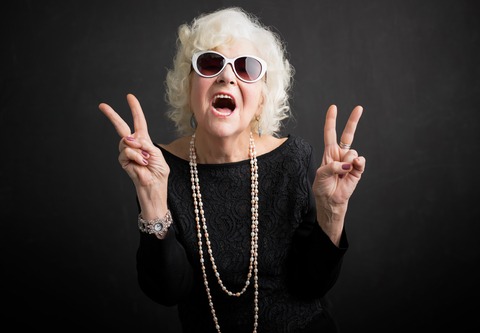 Last week I wrote about changes affecting hospitals and health systems that are shaping healthcare facility design and construction.
This week, I'm looking at senior living.
I came across an excellent article written by the editorial staff at Senior Housing News (SHN) on the top trends they are keeping an eye on in 2019.  These trends are being driven by:
Low occupancy rates
Higher labor expenses and staffing shortages
New competition
Rising construction costs
Aging Baby Boomers who don't want to live in traditional retirement communities
Attracting the Brightest and Best
Recruiting, engaging, and retaining staff continues to be one of the biggest challenges faced by all providers. They need to create a culture that makes them more desirable and sought-after places to work -- and effectively market themselves to attract the brightest and the best employees.
Now I'm not a culture change expert, but if I were a senior living provider, I'd look to the "Best Places to Work" companies for some ideas. Of the 12 attributes of a truly great place to work identified by Tony Schwartz, CEO and Founder of The Energy Project, two of them are directly related to the design of the physical environment:
Design work environments that are safe, comfortable, and appealing
Create places for employees to rest and renew
And of course, for a prospective employee visiting a place for the first time, the building and environment play a major role in shaping their impression. Who would want to work in a place that looks dated and worn? Or smells like old people?
Okay, maybe that's harsh, but you get my point. Design is part of marketing. And marketing is part of design.
Those Picky Boomers
Attracting Boomers to traditional senior living communities is another challenge.  New active adult communities such as Latitude Margaritaville offer enticing alternatives to Boomers who don't want to live in the same types of communities as their parents.
And for those who can afford it, there are also retirement cruise ships being planned and floating condos that will go up and down the Mississippi.
In addition, developers are partnering with schools like Duke and the University of Florida to build life-long learning communities for seniors. Arizona State University recently broke ground on Mirabella, a 20-story senior living facility it calls the "world's coolest dorm."
Cool indeed. I'd live there.
Show 'Em the Data
Making informed decisions was another trend cited by the SHN editors.  This includes access to healthcare data on things like hospital readmission rates and falls.
Boomers and their Gen X children will demand this information. Andrew Carle, Founding Director of George Mason University's senior housing program told SHN, "Consumers are going to be doing their homework, and they're more interested in whether you'll keep their mom out of the hospital than if you have a chandelier or baby grand piano."
Well maybe.  I still think how the place looks and feels will also factor into their decision to move into a senior living community.  In fact, I'd bet on it.
Other Trends
Another trend cited by SHN that could affect facility design and construction is the fate of troubled operators who will merge with or be acquired by other companies.  For facility design, this could mean renovations and upgrades to maintain brand consistency and attract new residents.
And as senior living takes over more urban space, parking garages will become essential -- as long as seniors and their family members are all still driving cars. There may come a day when these buildings and spaces will need to be repurposed.
Want More Senior Living Trends?
Check out these recent articles in SHN:
"Wellness Continues to Replace Care as Main Focus of Senior Living Operations"
"3 Lessons for Senior Living from Top US Homebuilder Lennar's Move to 'Future-Proof the Home'"
"Senior Living Executive Forecast: 2019 Business Trends, Challenges, Opportunities"
P.S. Please do me a favor -- if you liked this post and like this blog, please share it with others by sending them the link or posting it on your Twitter, LinkedIn, or Facebook. Also, don't forget to subscribe, so you'll get emails when new content is posted. Thanks!