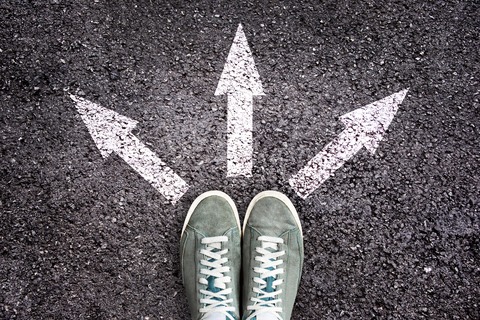 What is, or will be, the single largest disruptor to the healthcare industry?
That's one of the questions by folks at IMEG and Transwestern in a survey of 31 thought leaders in healthcare they conducted this past year.
Their report, "The Convergence of Healthcare Delivery in the U.S.," which I just came across this week, is really good.  It contains insightful statements from each of these thought leaders about a variety of questions.
Traditional Models No Longer Work
Here's the answer that Ashley Thompson, Senior Vice President, Public Policy Analysis and Development, American Hospital Association, gave to the disruptor question:
Consumerism, likely the single largest disruptor in healthcare delivery, is changing the way hospitals, health systems and other providers care for patients. Today, patients are seeking care that is low cost, high quality, patient-centric, and digitally integrated, all with a friction-free experience.
Thompson also made the point that there are several emerging disruptive competitors to traditional healthcare providers that are "looking to provide healthcare services to patients in more convenient ways." These would include technology companies like Apple and Google, and e-commerce giant Amazon.
And here's what Ryan Walsh, M.D., Chief Medical Information Officer, University of Texas Health Science Center at Houston UT Health had to say about those disruptors:
Companies like Apple, Google, Amazon, and Walmart see a huge opportunity. Traditional players are stuck in the traditional models. They're slow and ponderous, and even the behemoths we're competing with are more nimble.
Nimble healthcare delivery systems will live. The rest will die or be absorbed. At the end of the day, it's the prices (too high). The disruptors will do what they do – offer services that are 'good enough' at a lower price. Most of this will be good for the country and the economy. It is going to be a painful wake-up call for the healthcare industry.
Richard Zane, M.D., Chief Innovation Officer, and Jean Haynes, Chief Population Officer UCHealth, made a similar point:
When any industry is too expensive, inefficient, has poor customer relationships, and the product is just mediocre, it is a target for disruption. Think Blackberry, Kodak, etc. Healthcare providers and systems can drive this or it can be done to them.
Partnerships between Amazon, Berkshire Hathway and JPMorgan Chase; Walmart and Humana; CVS Health and Aetna; Cigna and Express Scrips; and Anthem and IgenioRx have the potential to be "mega-disruptors" as they re-define the customer experience and look for ways to deliver sustained high-value care.
When asked what the impacts these mega-disruptors will have on their organizations, answers varied. That's probably because it's too early to tell.
Is Amazon Serious About Healthcare?
Experts at L.E.K. Consulting think so. In a recent "Executive Insights" paper, they speculate that Amazon has what it needs to disrupt healthcare.  They describe five potential points of entry:
Durable medical equipment and medical supplies for hospitals
Mail order and retail pharmacy through Whole Foods
Pharmacy benefits manager for Prime customers
Telemedicine or in-home medicine through its Echo platform
Artificial intelligence-powered diagnostics and continuous care (first-aid and self-care instructions from Alexa!)
What This Means for Healthcare Facilities
The digitization of healthcare won't eliminate the need for healthcare facilities. Although we might not have said that 10 years ago about retail stores either (R.I.P. Sears). However, like retail stores, it most certainly it will change what types of healthcare facilities are needed.
Flexibility will be key.  Integration of new technologies will be key.
I know this is not breaking news.  But the takeaways I get from these reports is that healthcare and design professionals need to keep talking about all this stuff and figure out new ways to collaborate and innovate.
And while it may be hard to be nimble in an industry that is so highly regulated and full of bureaucracy, those that do will come out on top.
P.S. Please do me a favor -- if you liked this post and like this blog, please share it with others by sending them the link or posting it on your Twitter, LinkedIn, or Facebook. Also, don't forget to subscribe, so you'll get emails when new content is posted. Thanks!